Justice League Trailer Features Darkseid, Martian Manhunter & Joker Voices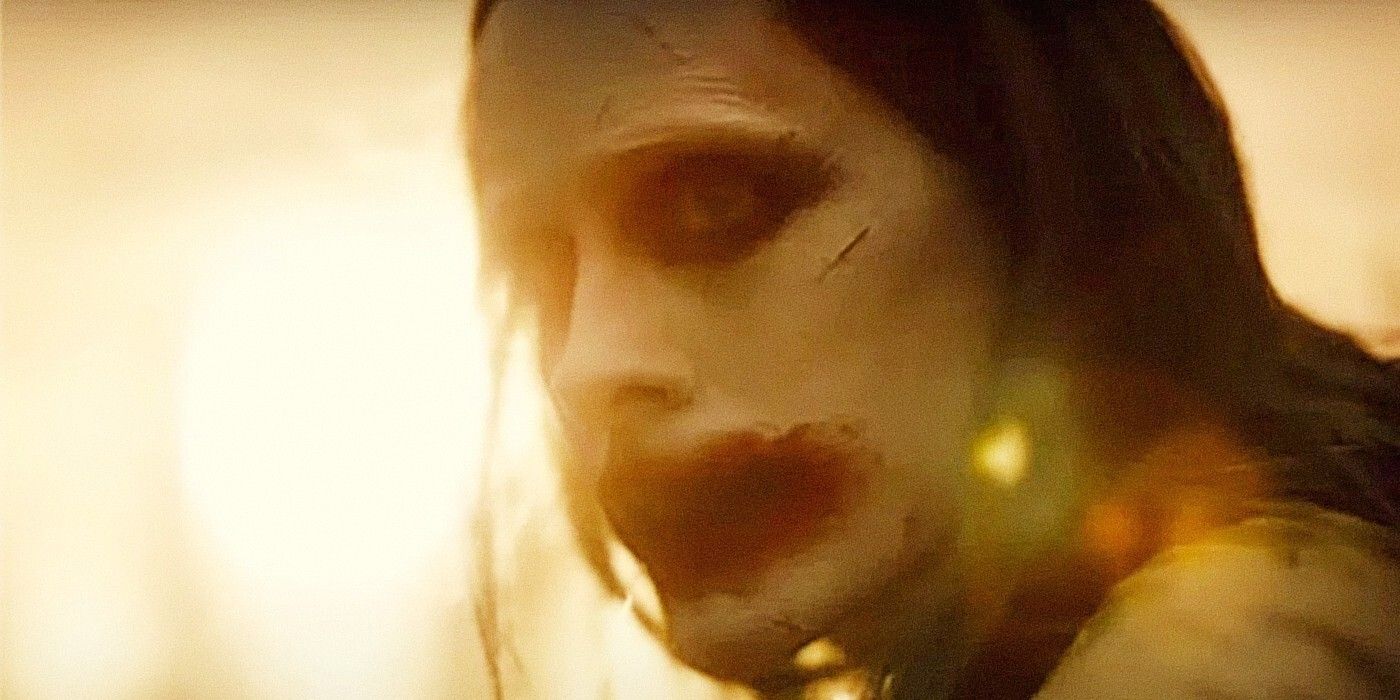 Zack Snyder has released a new Justice League trailer for his upcoming HBO Max movie, featuring the voices of Darkseid, Joker, and Martian Manhunter. After years of waiting, the release of the Snyder Cut is just a few weeks away. The four hour long cut of Snyder's original vision for the 2017 film will hit the streamer on March 18. To ramp up anticipation for the upcoming release, Snyder has been steadily teasing the film on social media with images, clips, and new teasers that preview his vastly different version.
To bring his Justice League to life, Snyder has repurposed hours of unused footage and even brought back key actors for reshoots. Henry Cavill, Ben Affleck, and Ray Fisher all returned to film pickup shots for Snyder's Justice League, but all eyes will be waiting for the return of Joker. Snyder cold-called Jared Leto to ask him to return as his version of the iconic Batman villain for a new scene set during the Knightmare future. It will be the only entirely new scene shot for film and is set to highlight Batman and Joker's contentious, unseen history in the DCEU.
Now, Snyder has released a new Justice League trailer that highlights Batman's role in the Snyder Cut. The teaser begins with a shot of Batman from below as several character's voices play over the clip. Lex Luthor, Darkseid, and Martian Manhunter can all be heard in the teaser before Joker's ominous cackle takes over. While Batman is the focus of the beginning of the clip, he can be seen climbing up to join the rest of the Justice League, with Superman helping him for the final shot of the entire team standing together. Check out the full clip below:
#Batman #SnyderCut #ZackSnydersJusticeLeague #UsUnited #AFSP pic.twitter.com/3CHSdvLym1

— Zack Snyder (@ZackSnyder) March 4, 2021
Snyder's Justice League is set to be full of surprises. Not only will Leto return, but Martian Manhunter will be making his debut and the role of Darkseid will be fleshed out further. Snyder has also teased a jaw-dropping cameo, although conflicting reports have said that this is the Martian Manhunter appearance. Similarly, Snyder has said the film will end on a massive cliffhanger that sets up a Justice League sequel. Even though Warner Bros. and DC are unlikely to produce this sequel, it will undoubtedly be an exciting moment.
This latest Justice League teaser, though, seems to hint at the exploration of Batman as a character. Batman v Superman: Dawn of Justice explored Affleck's take on the character, but that film hinted at a much larger history for Batman that the DCEU hasn't explored. With Affleck departing the franchise, Snyder's Justice League will be the last chance to really flesh out the character in the way the director originally wanted. Affleck will be making an appearance in The Flash movie, but it's clear that the Snyder Cut will be his big moment.
Source: Zack Snyder