Jupiter's Legacy Trailer Confirms May 2021 Release Date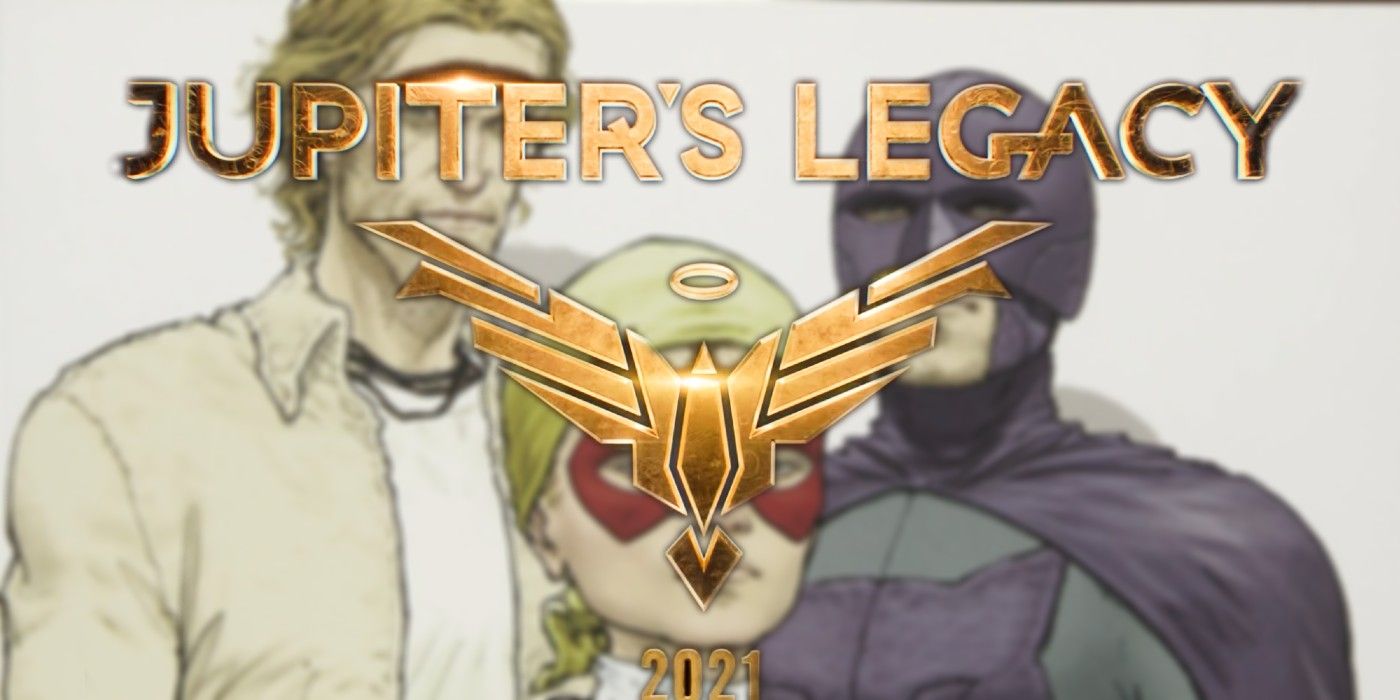 The first teaser trailer for Netflix's adaptation of Mark Millar's superhero comic series Jupiter's Legacy confirms it'll be released on May 7. The show is the latest of many of Millar's works to get a screen adaptation, with the most famous examples being Kick-Ass, Kingsman: The Secret Service, Captain America: Civil War, and Logan, which was loosely based on his Old Man Logan comic book. Jupiter's Legacy was developed as part of an overall deal Millar has with Netflix, which will see his so-called Millarworld ideas developed into a number of movies and TV series.
Jupiter's Legacy is a more grounded take on superheroes, focusing on a group of aging superhumans who gained their powers in the 1930s, and their conflict with their children, the new generation of superheroes who are wary of living up to the legacy created by their parents. Little has been revealed on the show, besides Josh Duhamel's The Utopian, who was seen in behind-the-scenes shots released in 2019. And now, Netflix has finally released the first teaser for the show, which confirms its release date.
Netflix's 30-second teaser is essentially a date announcement, confirming that Jupiter's Legacy will be available from May 7 on the streaming giant. There is no footage, not even a sneak peek at any of the characters, with the teaser taking the form of an animated journey through a number of graphical elements from the show, accompanied by a voiceover from Duhamel, with his character, The Utopian, preparing his children for their future as superheroes. You can watch it below:
The long-awaited series shot throughout 2019 and early 2020, but its release was delayed due to problems on production. Steven S. DeKnight (Spartacus), Jupiter's Legacy's showrunner, exited over creative differences in the middle of production on season 1, leaving Netflix to replace him with Sang Kyu Kim (The Walking Dead, Altered Carbon). There were also reportedly reshoots in early 2021, but the core cast of Josh Duhamel, Leslie Bibb, Matt Lanter and more remain on board, and this teaser has finally confirmed a release date.
Given that there is no footage from Jupiter's Legacy in this teaser, the expectation is that Netflix will release a full trailer and images showing the main characters soon. At that point, the tone and approach to the material will become clearer, though the voiceover in this teaser hints at a serious, dark approach to the show, echoing Millar's comics, which blend real-life sociopolitical issues relating to the rise and fall of the USA over the past century, with the more fantastic superhero elements. Jupiter's Legacy will drop all eight episodes on May 7 on Netflix.
Source: Netflix