Jumanji 4 Confirmed In Early Development Stage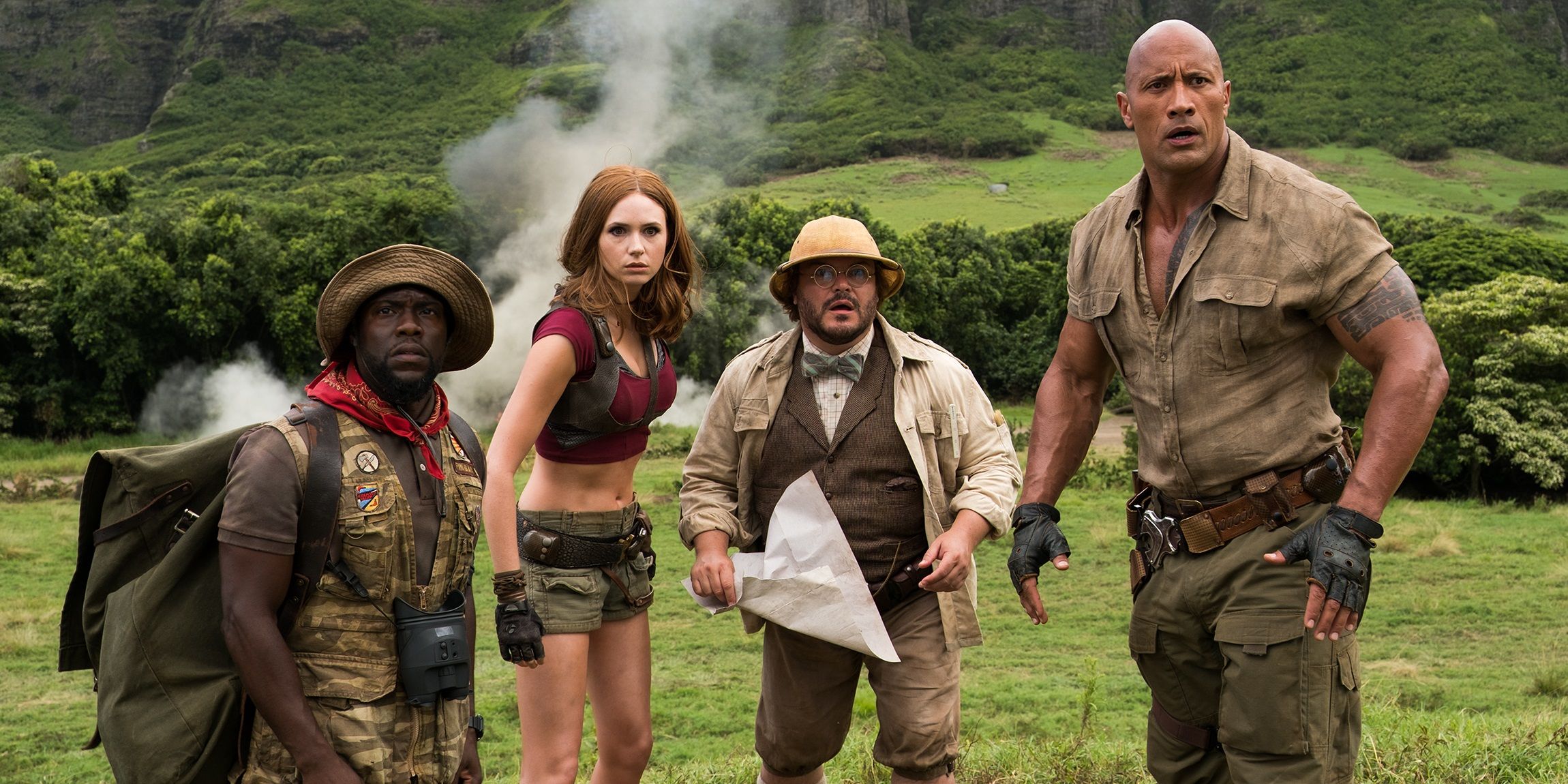 Jumanji 4 has been confirmed as being in development, providing the third installment in the recently revived Dwayne Johnson-led franchise, and the fourth film overall. The franchise first kicked off in 1995 with the late Robin Williams as a young boy who is trapped inside the hair-raising board game until his adult years, at which point he's unwittingly brought back.
The film wasn't exactly a massive box office hit upon its release in North America, but its worldwide gross ensured that its status as a blockbuster was confirmed. In the years that followed, Jumanji became something of a cult favorite, and in light of Williams' untimely death in 2014, a new respect for the film seemed to grow. But when it was first announced that a new Jumanji film was on its way with the likes of Johnson, Kevin Hart and Jack Black, some fans of the original were more than a little concerned. Fortunately, the new sequel was well-handled and Jumanji: Welcome to the Jungle surprised critics and fans alike with its smart, cleverly-plotted continuation of the original. Two years after its release, the cast returned for Jumanji: The Next Level, and fans have quietly been expecting more ever since.
It may have taken just under 2 years for confirmation of a fourth Jumanji film to arrive, but fans can now rest easy knowing that Jumanji 4 is indeed on its way. According to a recent Comic Book interview with the president of production at Seven Bucks Productions, Hiram Garcia, talk of a fourth Jumanji film is "100%" taking place. Everything is still very much in the earliest of stages at this point, but Garcia appears very eager and content with the franchise and the team who have dedicated themselves to making things bigger and better. Here's what Garcia had to say:
You know, we're always having conversations, and that's a family, that entire group if there's ever been. It's hard to imagine or remember a time I've been on a set where it's just a beloved group of cast and crew and actors and that's just one of those things where we know we have a really big idea that we want to do with it. We've been discussing it. There's conversations have been going we're in the process of moving that along. I can't tell you anything, but we do have big plans for it and that's one of our favorite projects to work on and that's cooking away.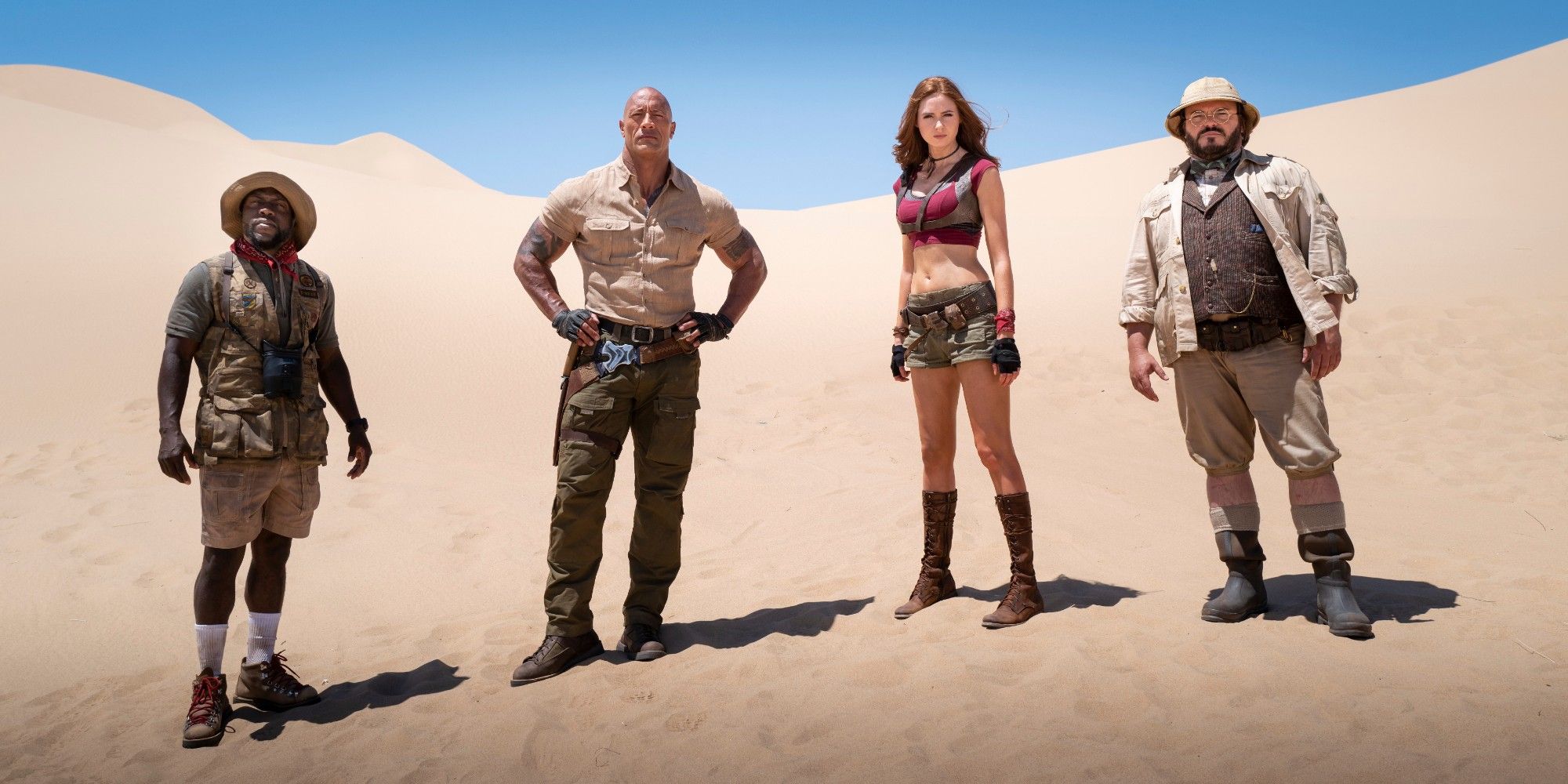 Exactly what the "really big idea" that Garcia speaks of is anyone's guess, but seeing as how the arrival of animals from the game into the real world is teased during Jumanji: The Next Level's end credits, it's arguable that a melding of the two could be what's next. Of course, fans of the franchise will already be well aware that this approach was at the center of 1995's Jumanji, so Jumanji 4 (should it decide to take this option on), will certainly have to go bigger – or at the very least, up the stakes considerably. Judging by the track record of the past two films in the series, that shouldn't be too much of a problem.
It will also be interesting to see how Jumanji 4 handles the issue of Jack Black's apparent retirement from acting. While the 51-year-old hasn't completely said goodbye to the profession, he has previously stated that it's definitely in the cards. Would Jumanji be the same without Black? There's likely to be a variety of responses to that question, however fans of the franchise as well as of Black would surely want the entire cast to return when the fourth film does eventually get off the ground.
Source: Comic Book