Johnny English Strikes Again: All James Bond Easter Eggs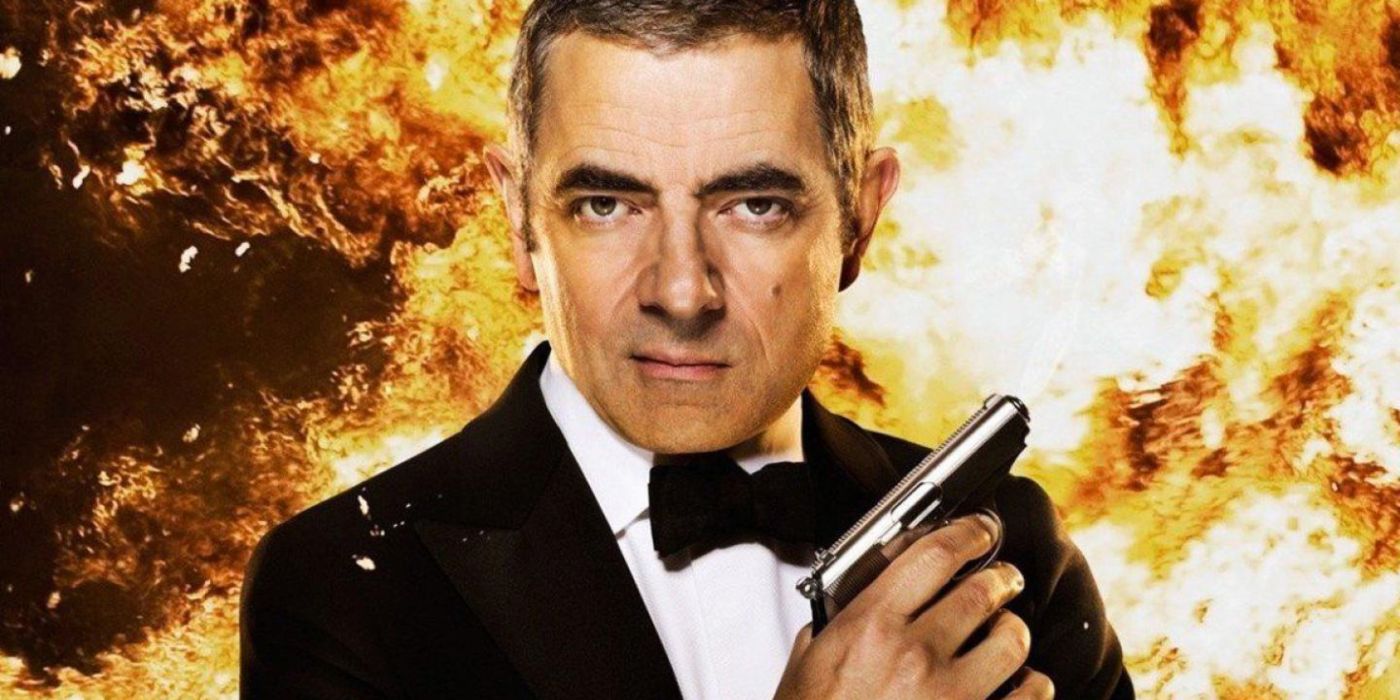 Johnny English Strikes Again is loaded with easter egg nods to the James Bond franchise, and here are some of the best. The late Sean Connery was the first to play superspy James Bond in a movie with 1962's Dr. No, with its success spawning one of the first blockbuster film franchises. George Lazenby was Connery's first successor, and in the years that followed Roger Moore, Timothy Dalton, Pierce Brosnan and Daniel Craig inherited the part, with the series always managing to reinvent itself for every generation.
The final time Sean Connery played James Bond in a film was 1983's Never Say Never Again, which was produced outside of the EON series and is not considered canon. British comedian Rowan Atkinson – best known for playing Mr. Bean – also made his movie debut in this film, playing Bond's bumbling contact in the Bahamas Nigel Small-Fawcett. This character served as something of a rough prototype for Atkinson's "dashing" spy Richard Latham in a long-running series of adverts for Barclaycard in the UK.
Latham would thus serve as a prototype for the Johnny English franchise, a series of Rowan Atkinson movies where he plays the titular dimwitted spy. The first movie was a surprise success worldwide, leading to 2011's Johnny English Reborn and Johnny English Strikes Again in 2018. Since the Johnny English movies are a thinly veiled parody/homage of the films, it's not much of a surprise they're loaded with nods to that series, with Johnny English Strikes Back having references both subtle and obvious.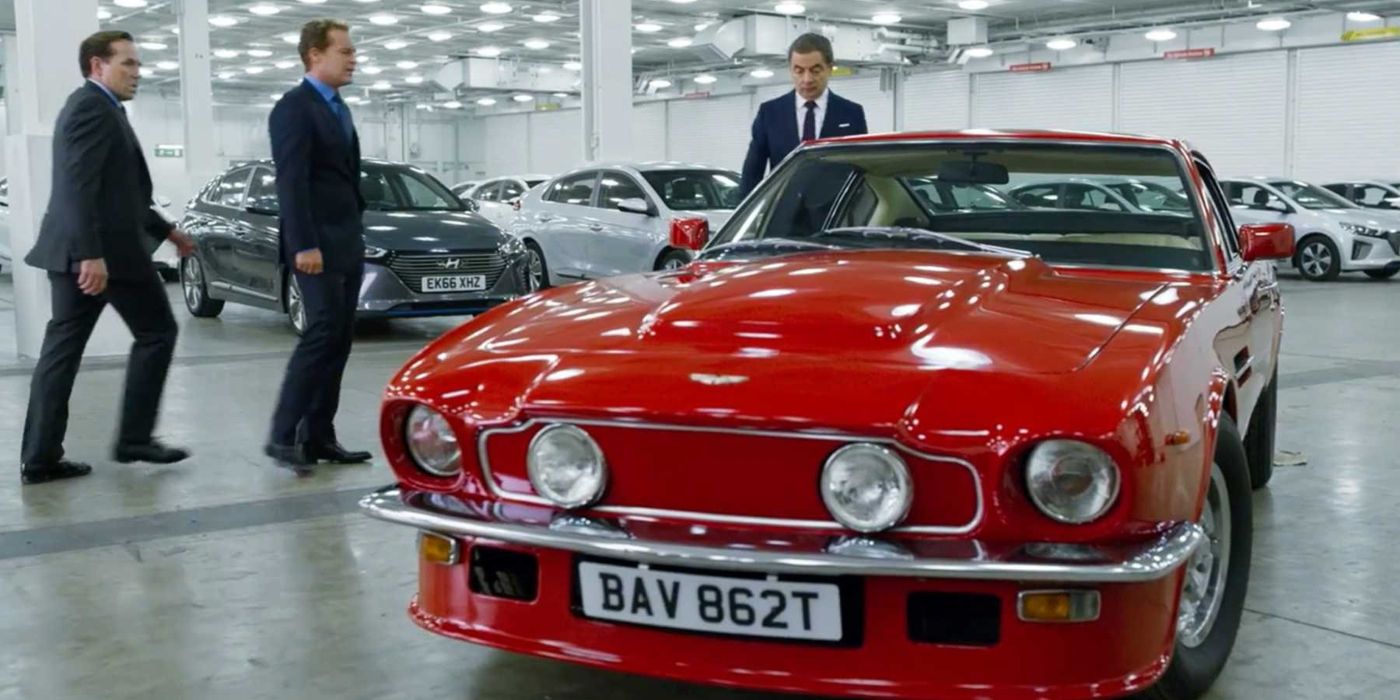 Johnny English Strikes Again kept up the tradition of casting actors who've previously appeared in Bond films, with Quantum Of Solace's Olga Kurylenko playing Russian spy Ophelia Bhuletova. One early scene also has English in a room with other veteran agents played by actors with Bond ties; Charles Dance played a henchman in 1981's For Your Eyes Only, Edward Fox was M in Never Say Never Again while Michael Gambon was once up for the Bond role in Diamonds Are Forever. This scene also features a gag involving a pen grenade, in a clear ode to GoldenEye.
A later GoldenEye homage comes in the form of a car chase between English and Ophelia that's clearly inspired by a similiar sequence involving Bond and Famke Janssen's Xenia Onatopp. English's choice of car is an Aston Martin V8 Vantage which appears to be a tribute to Bond's V8 from The Living Daylights; the vehicle itself actually belongs to car lover Atkinson. The main plot device involving a cyberattack exposing the cover identities of British agents also recalls Skyfall.
Other Bond easter eggs of note in Johnny English Strikes Again includes an extended VR training scene, where English runs around the streets accidentally assaulting people while wearing a VR headset; this recalls a similiar scene in Die Another Day. A flirty bar scene between English and Ophelia recalls a similiar meeting between Roger Moore and Barbara Bach in The Spy Who Loved Me – minus the slapstick – while a moment where Ophelia tries to shoot him by aiming from behind a red curtain is right out of Connery's Thunderball.