Jersey Shore: Why Fans Are Still 'Warming Up' To Lauren Sorrentino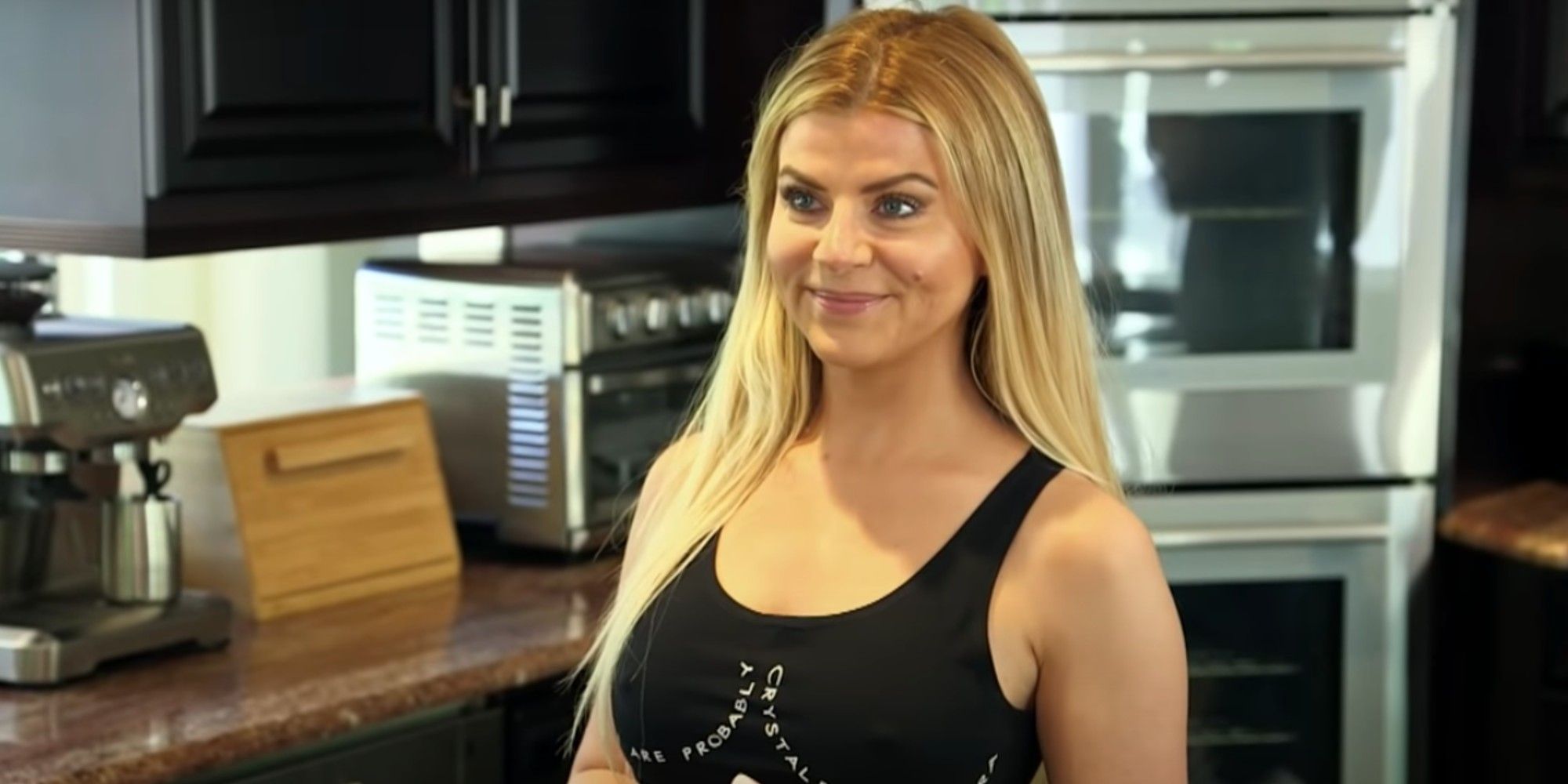 As Jersey Shore: Family Vacation season 4 comes to an end, the fans are still adjusting to seeing new faces recurring on the show, including Mike The Situation's wife Lauren Sorrentino. Throughout the latest season, fans have gotten to know Deena Nicole Cortese's husband Chris Buckner, Pauly D's girlfriend Nikki Hall, and Mike The Situation's wife Lauren Sorrentino. While Lauren has appeared on the show during past seasons, viewers saw her more than ever in season 4. Even though she has basically become a regular character on the show, fans are still "warming up" to Lauren.
When Mike The Situation returned to the Jersey Shore franchise, he made a "comeback" as a new person who is both sober and in a committed relationship. And yet, it wasn't until season 2 that Lauren began recurring on the show. When Mike was forced to take time away from the show to do his sentenced jail time, the roommates continually caught up with Lauren to make sure she was doing okay. Overall, Lauren and Mike had many major life moments on the show, including their proposal, wedding, unfortunate miscarriage, and recent pregnancy announcement. Lauren has had the most screen time in season 4, appearing in nearly every episode.
Although fans have had plenty of time to get to know Lauren on Jersey Shore, it seems like they are still "warming up" to her. While many can't figure out what exactly it is about Lauren that leaves them having a hard time liking her, something about her just does not sit right with them. For instance, on Reddit, the fans are conflicted about whether they think that she is "fake" or if she is actually just very "shy" and still adjusting to being on camera. While Lauren will put on a smile for the cameras, she does not have an overly extrovert personality like most of the cast. Lauren was basically thrown into the reality TV world as it was not something she had set out for on her own like Mike did. For that reason, Lauren sometimes can be a little "guarded" as any "normal person" would be if in her situation.
At times, Lauren can also come off on Jersey Shore as being a little "snotty." In fact, many fans believe that Lauren thinks she is "better than" the rest of the girls on the show. As such, her "dull" personality can be perceived as her being standoffish. Moreover, certain fans do not agree with the fact that Lauren took Mike back after she watched the way he treated women throughout Jersey Shore. Most feel she only did it for potential fame. Aside from this, fans also don't like how much Lauren and Mike look alike. Lauren could potentially be mistaken for Mike's sister. It is assumed this could have to do with the fact the couple most likely goes to the same plastic surgeon.
When Mike "The Situation" recently revealed that Jersey Shore: Family Vacation will be returning for a fifth season, he hinted that Lauren's pregnancy will be portrayed on the show. As she slowly becomes a main member of the show, fans will have to eventually get used to seeing her on the show quite often. It does not seem that Lauren is going anywhere any time soon.
Source: Reddit