Jersey Shore: Everything to Know About Saffire Matos, Ronnie's GF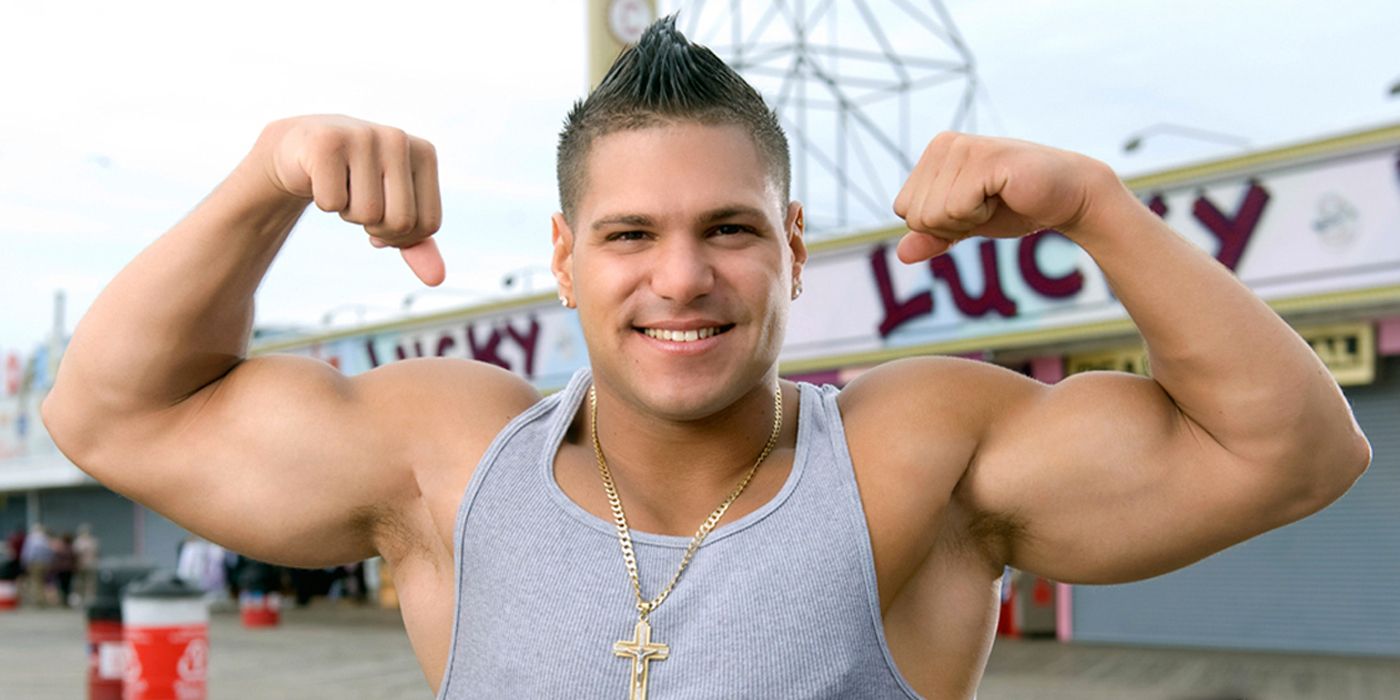 After years of public, toxic relationships on Jersey Shore, Ronnie Ortiz Magro is finally in, what seems to be, a healthy relationship with his new girlfriend Saffire Matos. After taking some time to work on himself while being single, Ronnie found himself in a new relationship. Back in October, Ronnie confirmed his new relationship with Saffire when he posted photos with her on Instagram. Although Ronnie has occasionally posted about her, claiming that this relationship is "different,"  fans don't know much about Saffire.
Throughout the original series of Jersey Shore, Ronnie was best known for his toxic relationship with the show's former star Sammi "Sweetheart." When Ronnie returned for the spinoff series, fans had hoped he, like the rest of the bunch, had grown from the original show. Instead, they watched as Ron was in yet another toxic relationship this time with baby mama Jenn Harley. After numerous fights, arrests, breakups, and physical altercations, Ronnie and Jenn finally called it quits for good. They now seem to be keeping it as civil as possible as they co-parent their daughter Arianna. Ronnie's roommates are happy for him as he can put this chapter in the past.
So who is this mystery girl that is making Ronnie so happy? Saffire Matos was born August 28, 1990, making her 30 years old, five years younger than Ronnie. Saffire is originally from Staten Island, New York. According to her Instagram, she now lives in New York City. While she is located on the east coast, Ronnie is on the west coast as he recently bought a new home in Los Angeles, Calif. It is unknown how often the two travel back and forth to see each other. Saffire stands 5 feet 5 inches tall. Her favorite TV show is said to be FRIENDS and she supposedly enjoys "traveling, reading books and watching movies." 
Saffire works as an eyelash technician. She even has her own company, Lashes By Bear. The company's name seems to be named after Saffire's nickname "Bear." The lash salon is located in Staten Island. The official Instagram page for Lashes By Bear has just over four thousand followers. According to the company's Yelp page, the salon specializes in "individual lashes." As the owner of the business, Saffire's bio explains that "lashing is [her] therapy." Her goal is to ensure that all of her clients walk out with "healthy" lashes as well as with the "look" that had originally set out for. Saffire is said to have a net worth of around $350,000, while Ronnie's net worth is estimated around $3 million
Fans have not seen Ronnie in a non-toxic public relationship since the start of Jersey Shore 11 years ago. Now, it seems that he is happier than ever in his relationship with Saffire. Perhaps a long-distance relationship is what Ronnie needed all along. The two are said to be moving fast despite being on opposite coasts as Saffire has even joked about Ronnie being her "future hubby." As Ronnie's roommates have been introducing their significant others on Jersey Shore: Family Vacation, it is unknown if Ronnie will add Saffire to the bunch in the near future.
Source: Yelp, Dreshare, Saffire Matos, Lashes By Bear