Jersey Shore: DJ Pauly D Lectures Fans on Hair While Showing Off Roots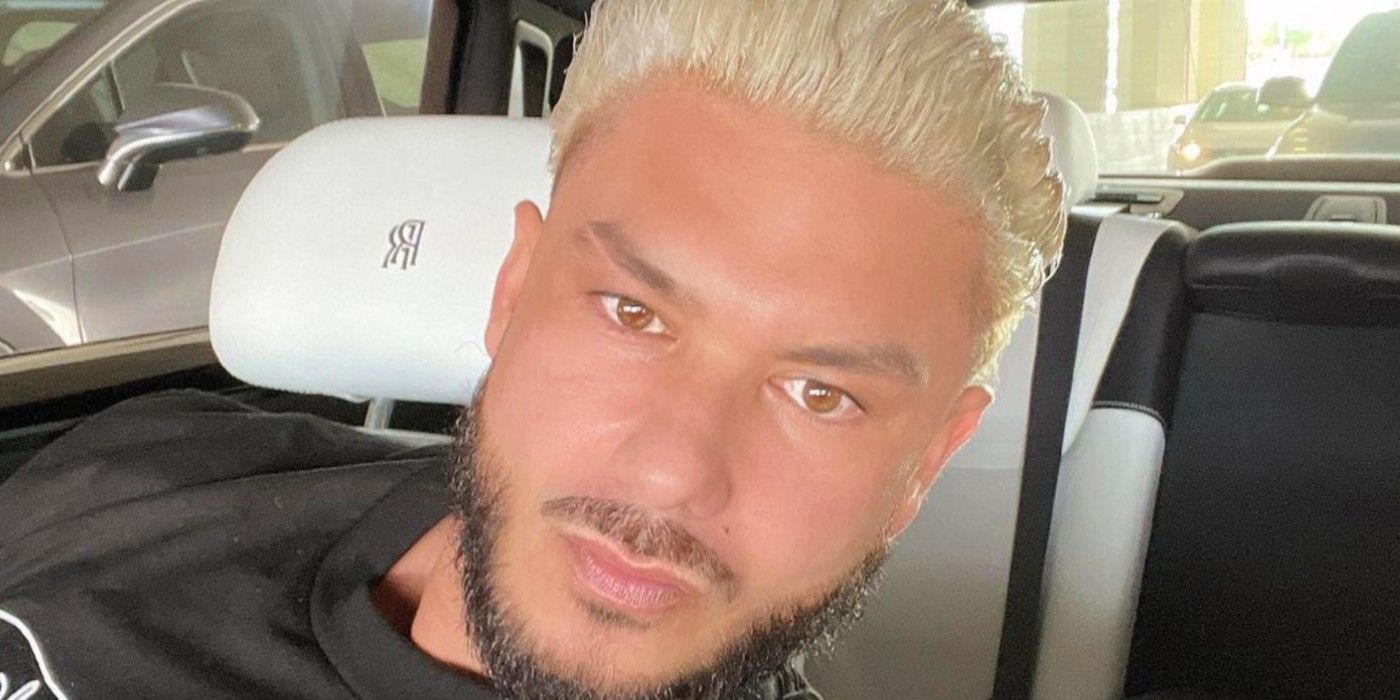 DJ Pauly D from Jersey Shore gave his fans a lesson on hair while showing off his roots. Fans got an up close and personal view of the star's dark hair on camera. DJ Pauly D responded to fans by stating that he is in fact still blonde. The star of Jersey Shore is known to wear his dark hair in a sleek spiked look complimented by shaved sides. 
DJ Pauly D debuted his blonde hair in early December of 2020 on his social media. He captioned the picture "Activate Super Saiyan DJ Mode……" Some fans were really feeling the star's new look. One fan commented "Heck yea my bro!!!." Another fan in favor of the DJ's look wrote "I'm here for it 🔥." Other fans were not sure how they felt about the star's blonde hair. A fan commented "Really dude?" A few fans were clearly not into his blonde hair, with one writing "WHAT did he do??! 😑." 
The star of Jersey Shore is spotted on social media wearing a black tank in a gym with a rack of weights behind him. DJ Pauly D says in his recent Instagram post, "To answer your question: Am I still blonde? The answer is yes and no. You feel me?" The Instagram verified DJ captions the picture "Half And Half…. A Little Bit Of Both #paulyd #djpaulyd #vegas #lasvegas #gym #fitness #ididitfortheroots #rootsneedlovetoo." A fan chimes in "50/50 haha." Some fans even use emojis of black and white animals to refer to DJ Pauly D's look. Check out his video below:
The Jersey Shore star may have found a middle ground between fans favoring one hair color over the other. The star of Jersey Shore received 207,221 likes on his initial post showing off his blonde hair. While his views were higher at 382,734 on his post showing off his roots. DJ Pauly D's video lecturing fans on hair and showing off his roots is timely with his partnership with got2bUSA. The star of Jersey Shore is the muse behind a limited edition of Styling Spiking Glue and Blasting Freeze Spray. The spray is the type of product that DJ Pauly D may use to keep his blonde hair with dark roots exactly where he wants it while on stage for performances. 
Fans may not be seeing much of DJ Pauly D's blonde hair in the near future. The star of Jersey Shore lecturing fans and showing off his roots proves that his hair is growing pretty quickly. No matter the color, fans can count on DJ Pauly D's hair to be as wild as his personality.
Sources: DJ Pauly D