Jersey Shore: Cast Wishes Jwoww Happy Birthday, Including Angelina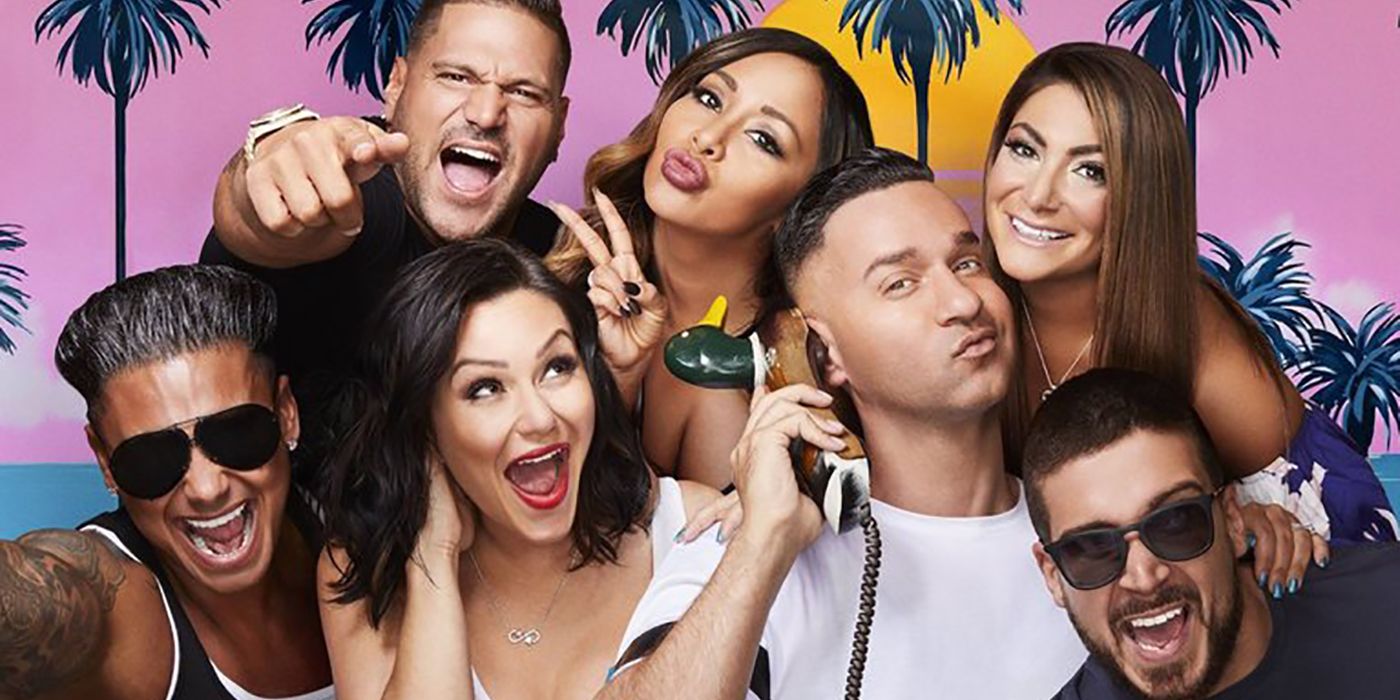 Although Jwoww was not a part of the majority of the recent season of Jersey Shore: Family Vacation due to her jaw surgery, she still managed to be in the center of the drama. Prior to her arrival, Deena revealed a text message Jwoww had sent her in which she claimed to not speak to Deena if she sat down with Angelina, leaving fans to call her a puppet master. When Jwoww finally did arrive at the Las Vegas resort, she had initially refused to even look at Angelina; however, with the help of Dr. Drew, the boys managed to get the girls to sit down to work things out. By the final episode of the season, Jwoww, Deena and Angelina were all seen laughing and getting along together as if the speech had never happened.
All of the Jersey Shore roommates took time on Saturday to send Jwoww birthday messages on social media. Fans were shocked to see Angelina even wished Jwoww a happy birthday with a throwback photo on her Instagram story. Angelina posted a photo of her and Jwoww from one of their past nights out at a club, writing "Happy Birthday." The photo was supposedly taken prior to Angelina's wedding and the drama that came along with it. Jwoww later reposted Angelina's story on her own Instagram story, confirming the two are on somewhat good terms; however, fans don't seem to think this friendship will last very long.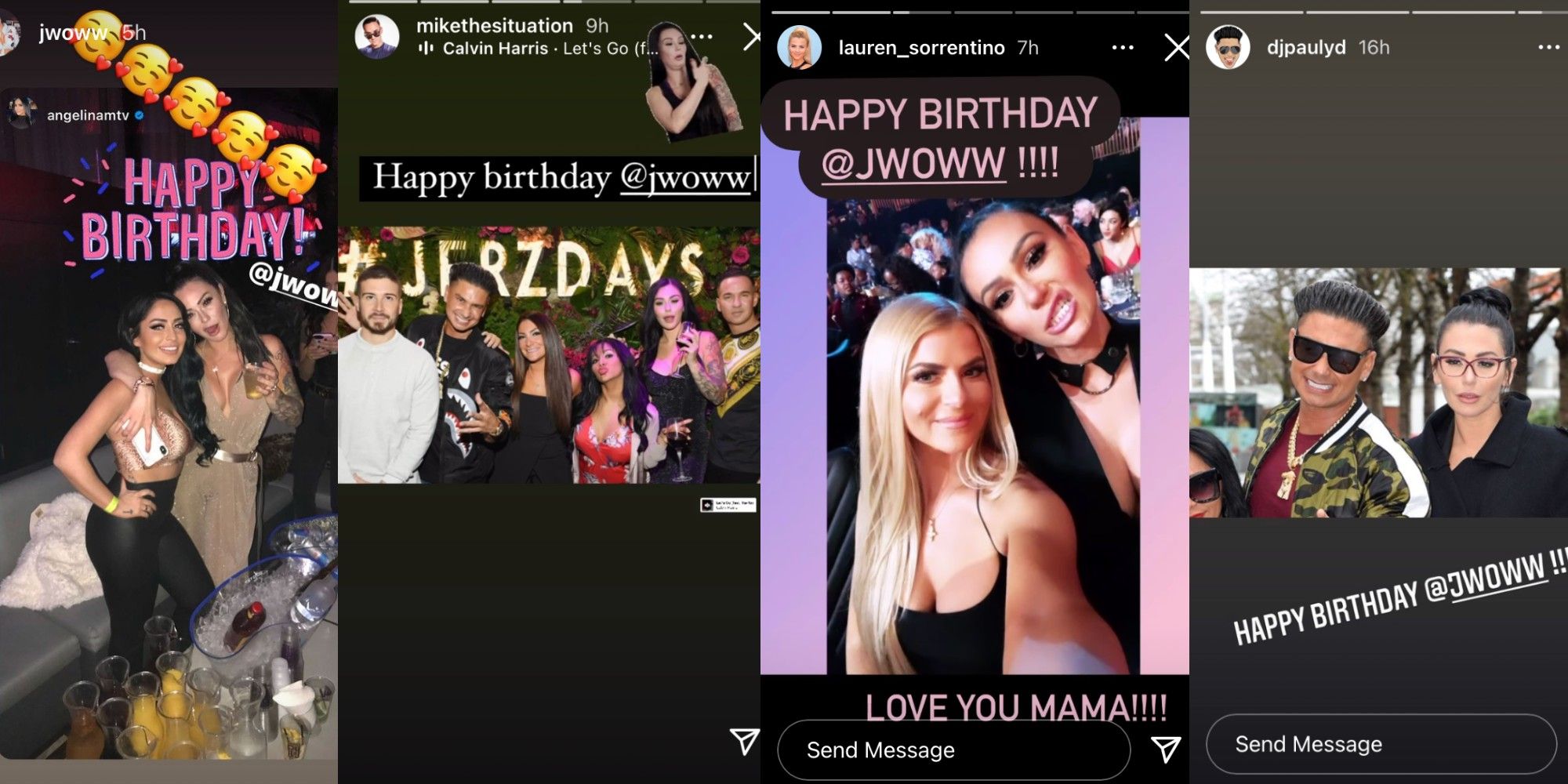 Jwoww's other roommates also shared loving messages for her birthday. Her best friend and former roommate Snooki posted a throwback photo from their show Snooki & Jwoww, sending her love to her "sissy for life." Deena shared a photo from the same night out that Angelina's photo was from as well as two older photos from the original series. Deena wrote, "We've come so far in the last 11 years and can't imagine not having you part of my life!" Mike "The Situation," Vinny and Pauly D all posted photos with Jwoww on their individual Instagram stories for her birthday. Even the newest face of Jersey Shore, Mike's wife Lauren, wished Jwoww a happy birthday as well. The only roommate to not post a birthday message was Ronnie.
Amid all of the drama between the girls, Jwoww revealed that Angelina was not a part of the family group chat. Although they seem to be on speaking terms, this may still hold true. While both Jwoww and Deena once again follow Angelina on social media, Snooki does not. Since Snooki is in fact in the Jersey Shore roommates' group chat, it is highly unlikely that Angelina has been added to the chat; however, she may be one step closer to truly becoming a part of the family.
Sources: Angelina Pivarnick, Snooki, Deena Cortese, Mike "The Situtation," Lauren Sorrentino, Pauly D, Vinny Guadagnino, Jwoww, Reddit