Jersey Shore: All the Reasons Why Fans Want a 'Pillow Talk' Series
The cast of Jersey Shore is all grown up. In the decade since the original shows aired, the roomies have gotten married, had children, and traded in shots at Karma for wine nights at home. However, OG viewers haven't forgotten about those wild times just yet. Fans on Reddit are calling for a "Pillow Talk" series, which would see the gang watching and reacting to their old guido/guidette ways in real-time.
It was 2009 when the world was introduced to fist-pumping, grenade whistles, and the art of GTL (gym, tan, laundry). From Paul "DJ Pauly D" DelVecchio's blowout, to the infamous "last night at B.E.D" letter written by Jenni "Jwoww" Farley and Nicole "Snooki" Polizzi, the MTV series was captivatingly crazy. After years of drunken shenanigans, rageful outbursts and countless hookups, no one pictured the crew settling down. But for the most part, that's exactly what happened. On Jersey Shore: Family Vacation, we saw Snooki crying because she missed her kids, Mike "The Situation" Sorrentino embracing the sober life, and Pauly D getting serious with Double Shot At Love contestant Nikki Hall.
While there's some drama on the reboot (largely thanks to Angelia Pivarnick and the ongoing wedding feud), fans are yearning for those memories at Seaside Heights. On Reddit, one user called for a "'Pillow Talk' series where the cast watches the original seasons of JS and comments on it. Kind of like a directors cut." This type of show became popular within the 90 Day Fiancé franchise, with many viewers preferring the spinoff to the actual show. The idea received much support from the Reddit community. "I would 100% watch this and think it could be super entertaining, especially if they got the right mix of cast members," read one comment. Another user wrote, "MTV! Check it! It's cheap and will be a way bigger cash grab than JSFV! Heck, if you did solo shots, I bet you could even get Sammi and Snooki to do commentary, from the comfort of their own homes…"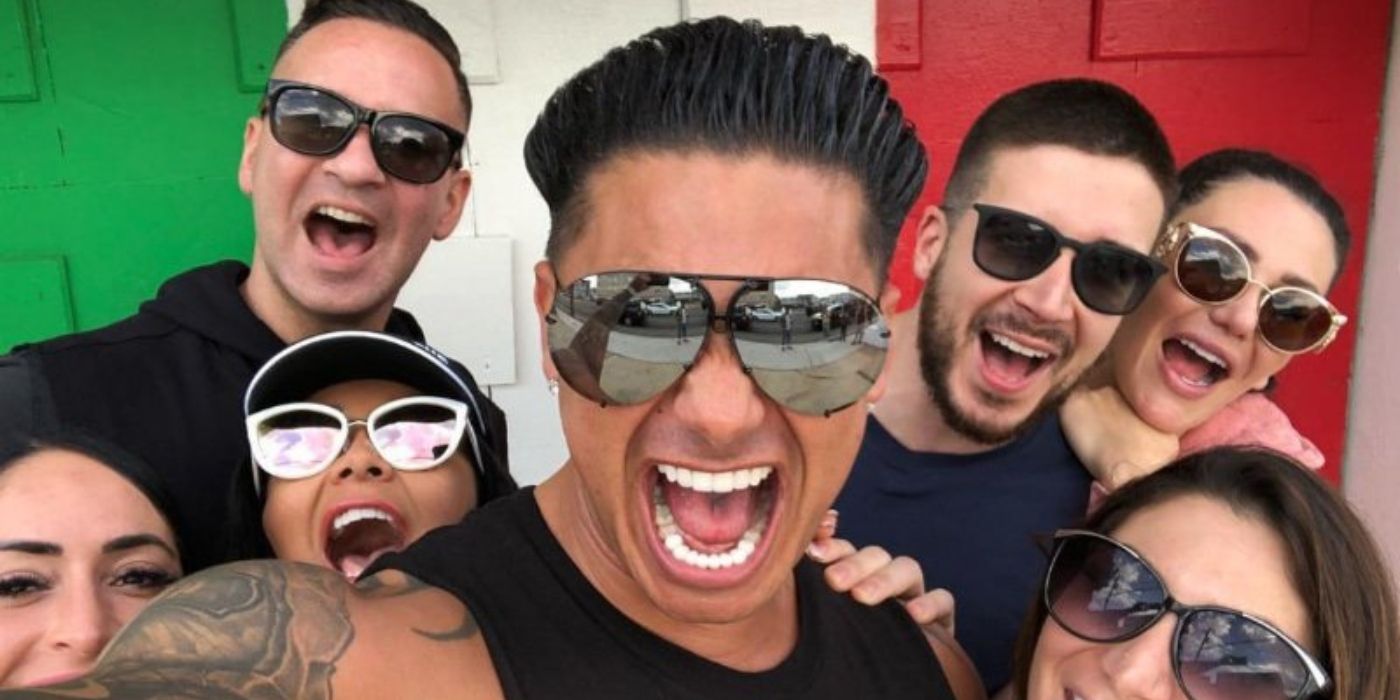 On the other hand, one fan expressed fear that Jersey Shore would get "canceled from cancel culture" if the cast's past was revisited in 2021. Ten years ago, the guys blowing a "grenade whistle" at a non-attractive female was entertaining. Now, viewers who didn't grow up watching their antics might get offended. Still, if a Jersey Shore Pillow Talk was to happen, diehards would likely be the only ones tuning in.
Given the strong dynamic of the "family," this hypothetical spinoff would be hilarious, but certain people would have to be paired together. For example, there would be non-stop laughter between besties Pauly D and Vinny Guadagnino, as well as Jwoww and Snooki. It would also be interesting to see the significant others get involved. While The Situation's head-through-a-wall stint in Italy is surely something he and wife Lauren Sorrentino want to forget, they'd probably have some witty commentary.
Source: Reddit