Jersey Shore: All The Reasons Why Fans Think Sammi Needs A Tell-All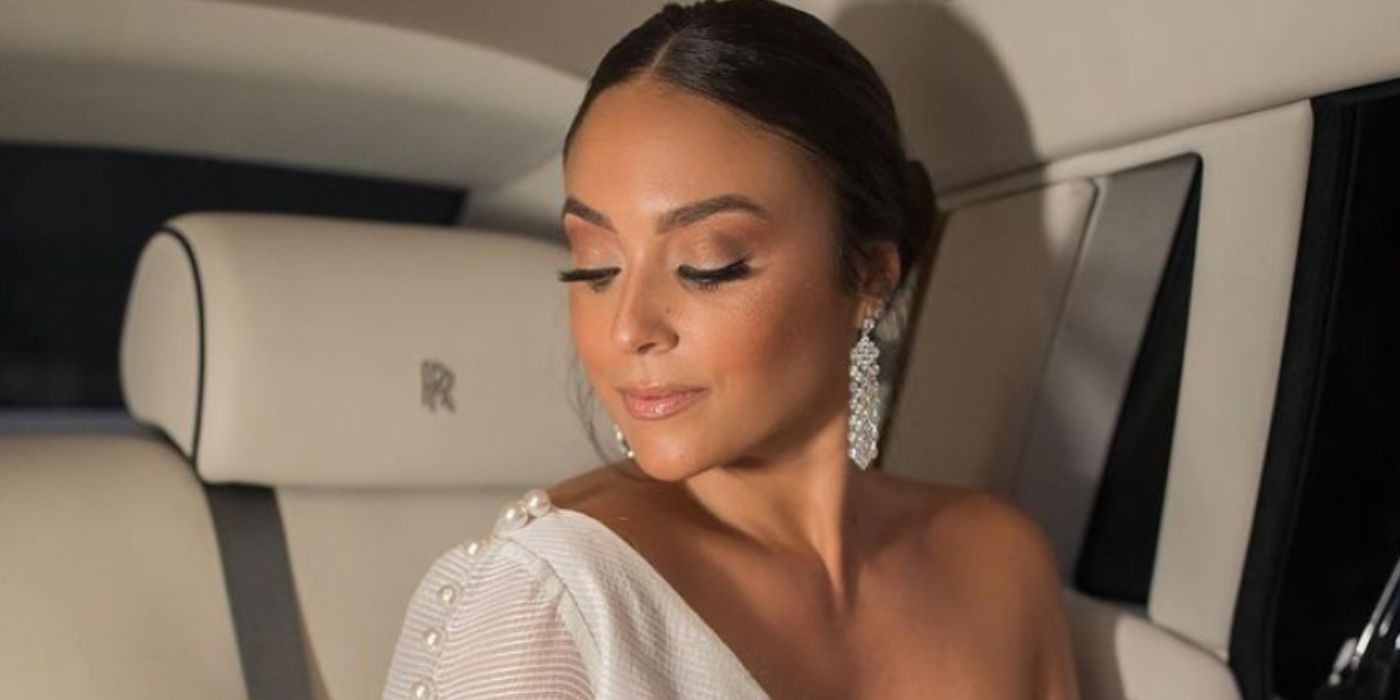 Sammi Sweetheart has been somewhat private since her last time on Jersey Shore in 2009. Overall, the fans were quite disappointed when Sam chose to not return for the show's spinoff series Jersey Shore: Family Vacation in 2018. However, they understood why Sammi would not want to be around her toxic ex Ronnie Ortiz-Magro, as she is seemingly doing better off without him. Now, after 11 years of not being on television, fans want Sammi to do a tell-all special during which she could potentially open up about everything she went through while on the show, much of which is actually hard for many fans to watch back today.
Since her last time inside the Jersey Shore house, Sammi Sweetheart has kept herself quite busy. She worked on bettering herself overall, and she even found a new relationship with Christian Biscardi, which has led to an engagement. The two are said to walk down the aisle next month after postponing their wedding due to the COVID-19 pandemic. Aside from her love life, Sammi has stayed somewhat in the spotlight as she oftentimes works with different brands on social media.
11 years of television without Sammi Sweetheart is too long for Jersey Shore fans, even if she is currently busy launching her own company Sweetheart Styles and also working on a new online business venture known as Sweetheart Coast. On Reddit, many fans discussed how Sammi should do some type of tell-all special to open up about her past toxic relationships. They think it could potentially help fans who may find themselves in similar situations. All things considered, Sammi is quite missed on the show. As it is quite obvious that she is set on not returning, fans are looking for another way to see her on their screens again. Sammi is perceived to be "clearly thriving" in her life now. Not only has she been through a lot over the years, but much of the hardest situations she faced were portrayed publicly. As such, the fans are dying to "be in her headspace" to truly hear her side of the story.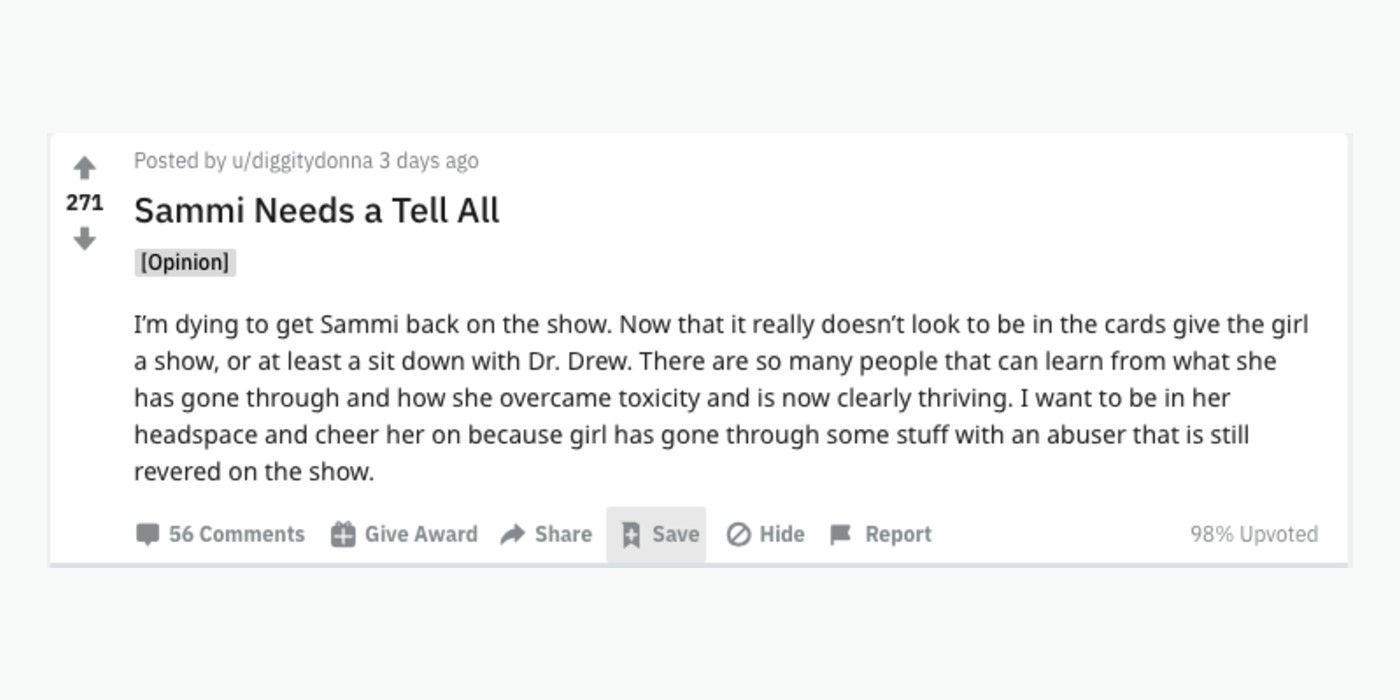 Many fans would have actually preferred Sammi to return for the Jersey Shore: Family Vacation spinoff instead of Ron. Even though she stays active on social media, much of her personal life has been kept private since stepping away from reality TV. Her relationship with her fiancé and how he treats her is quite unknown, leaving fans to wonder if he could possibly be similar to Ron. On the other hand, Sammi does in fact seem happier and healthier than she ever was. For years, the show highlighted both toxic and abusive relationships. One user explained how this could now be spun around in 2021, writing, "Sam could use that and turn it into a positive life lesson for other young girls."
Although fans were disappointed by Sammi Sweetheart's decision to not return for Jersey Shore: Family Vacation, they are happy to see her thriving in life now. As for a tell-all special, nothing has been mentioned by Sam or her management, as this is just fans being hopeful. However, MTV could always hear suggestions from the fans and try to make something happen.
Source: Reddit