Interview: NOCTERRA Gives Tony S. Daniel A Rebirth of His Own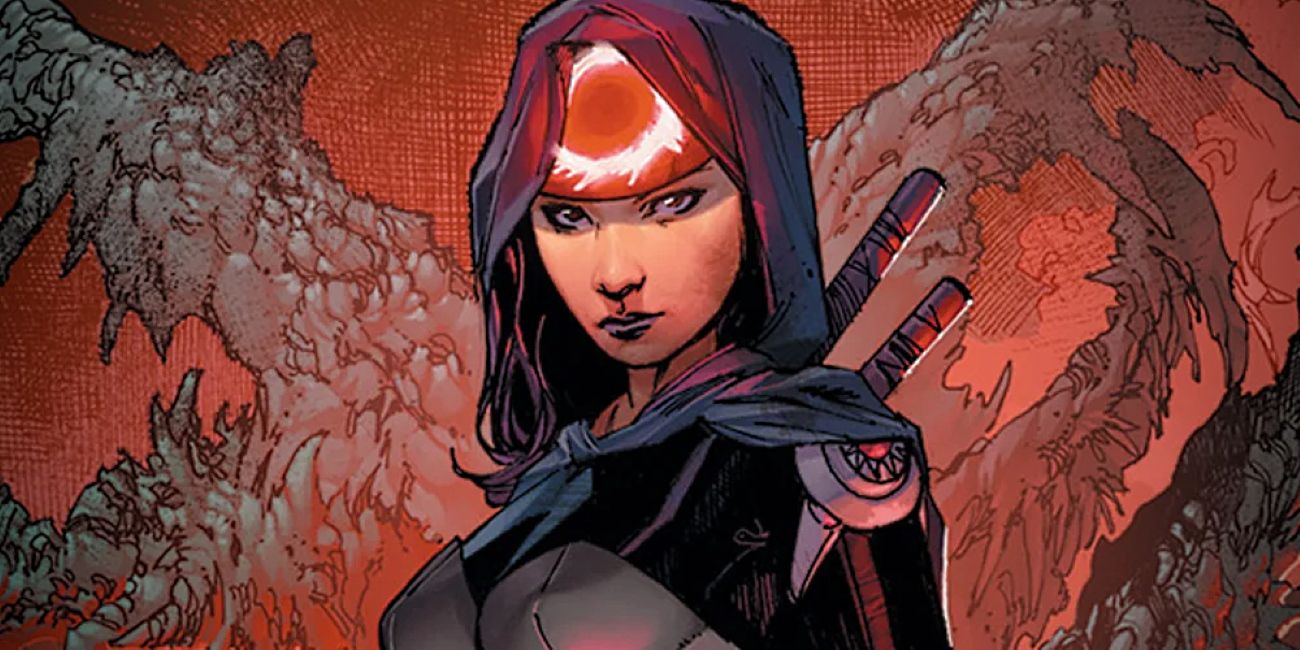 The arrival of Nocterra may be framed as a return to the kinds of 'blockbuster' adventures beloved by comic and movie fans alike, the veterans of DC storytelling bringing it to life are just as much of a selling point. For the stars of Nocterra, this new creation means surviving in a world swallowed by darkness by clinging to what light remains. But for artist Tony S. Daniel, it's an opportunity to take years of all-star success with comics' biggest titles, and channel it into a brand new challenge.
For the unfamiliar, the story of Nocterra takes place ten years after the world is plunged into an everlasting night that turns all living creatures into monstrous "shades." Following the heroine Valentina "Val" Riggs, a skilled "ferryman" who transports people and goods along unlit roads with her reinforced (and illuminated) big rig, everything changes when an old man offers Val a job to drive him and his granddaughter to a near mythical sanctuary through the Rocky Mountains. It's the kind of timeless adventure story which, in the hands of DC veterans Scott Snyder, Tony S. Daniel, and Tomeu Morey spells instant excitement. But as we learned during our talk with Daniel, that excitement is just as powerful behind the scenes, as well.
Fans of DC Comics will already know Daniel as a mainstay artist helping define the modern look of Batman (among others), and lending his own writing talents at the same time. But joining forces with Scott Snyder for his Best Jackett Press debut, a return to creator owned comics was an opportunity for Daniel to unleash his skills. Snyder has called it Daniel's best work to date, and while each reader will make that call for themselves, Screen Rant was fortunate enough to hear about the work behind the art from Daniel himself. Readers can find the full interview below.
Screen Rant: Speaking with Scott Snyder, he explained that you two have had this team-up in the work for years, and were just waiting for your schedules to sort of allow it. How early was the premise of Nocterra understood between you two, and how much did that story change or expand once you were really able to start it moving?
Tony S. Daniel: It's true, we'd talked a few years ago about teaming up. I've wanted to venture back into the world of creator owned comics for several years now. I've stopped writing for DC after Deathstroke because I figured I'd rather write stories for myself, especially if they're going to spawn big successes for DC like the God Killer storyline did for the Wonder Woman film. I started my planning to invest in myself again after that, and started writing stories for myself again. I was really intent on writing and drawing my own material. But then in 2019, Scott and I bumped into each other in Manhattan and we started chatting about finally getting together on something. Working with Scott means putting my other story aside, but I felt it was worth pushing back because it's big and it wouldn't be ready for several months, and here is Scott, someone who I've always wanted to partner up with and he was ready to GO! So the timing for he and I to join forces was one of those things that was just meant to happen.
Scott of course has lots of ideas and this one just sort of transformed and took shape rather quickly after a few phone conversations. He had a spark and he was super excited when he described what had come to him, this story that takes place in the dark. In the following weeks, we'd talk, he'd write some new ideas down, then we'd talk again, and he'd write more. That's the great thing about working together on something. Even though this is an idea he came up with, just riffing with me on the phone opens up new ideas and the momentum starts to take shape.
SR: As a writer and an artist, it makes perfect sense to hear that you not only threw yourself into the artwork, but the world of Nocterra, and Val's character, and beyond. So in terms of the artwork here (but definitely not limited to that), what was the goal or goals you ended up setting for yourself, or striving toward as the world of Nocterra really came to life?
Tony S. Daniel: For me, it was about shedding my skin and becoming new and fresh again, something that I think is important for an artist who wants longevity. Or for artists like me who just are in constant search for perfection, or style, or what have you. I felt like I can really immerse myself into this world and the characters.
It's very different from what people are used to. There's no bulging muscles or clenched fists, which I can do too, but this is a different beast where I focus on the storytelling, setting the tone, creating these characters and conveying their expressions so you forget you're reading a book because you've been so transfixed with what you're seeing and reading in front of you.
SR: A lot of comic fans will think that a story set in "a world of permanent night" is permission for an artist to just let loose with horror and nightmare fuel, but there are several scenes and splashes in the first issue alone that almost make light and shadow seem like extra 'tools,' woven into the fabric of Nocterra's world itself. Does that hold true on the art side, when it comes to pencils and inks?
Tony S. Daniel: Yes, well when Scott first described the story, I pictured lots of black skies, very little backgrounds, lots of open areas of darkness. But when I started working on it, my approach was to still draw as much as possible and build this world and use all of the artificial lighting imgs light the way, enough for us to see our characters.
I love being able to add lights to the all of the various background characters, their hats, their dresses, or contraptions they made to keep themselves lit up. I actually am having so much fun drawing the backgrounds and the people in the background because they really make up what this world will look like. It's very ambitious, and I love it and do my best work when I have challenges like this.
SR: Did anyone actually get to see your colorist Tomeu Morey's face when it was explained that Nocterra would be set in a world of almost total darkness? I am fascinated to hear anything and everything about how the whole team made that idea work so beautifully in the finished comic
Tony S. Daniel: When I first approached Tomeu, with whom I worked with for over 10 years at DC, I sold him on an easier book to color because it takes place in the darkness. I told him, it will be easy, don't worry, you can fit it into your schedule. I didn't mean to not be truthful, I honestly thought there'd be much more open black areas and we'd focus largely on the characters and the trucks and the monsters.
But when he saw the first issue, he wrote back to me that he thought this was going to be easy! He's done such a great job playing with the lighting and the characters, it just looks fantastic.
SR: The first issue offers several looks at the world that has been created as humanity huddled around the last embers of light, and referenced new creatures, new humans, new locations, and new threats. Without ruining any of the surprise, how can you describe the journey and story to come? I know that readers, like me, will finish the first issue feeling like they have no idea what is next.
Tony S. Daniel: I think that the first issue, which is a double sized 32 pages of story, really sets up what we're planning in the stories that follow. We're happy we had the space to show what we wanted to show in the premier issue. We're establishing not only our main characters, but the world around them, how mankind is resilient in the face of doom.
That no matter what happens, there are people who will find a way to survive, whether its becoming a helper, or a hero, a scavenger, a thief or a killer, or in the case of Black Top Bill, a guy who might want to take advantage of the circumstances and profit.
SR: There is no way that we can go without discussing that villain, Blacktop Bill. Obviously we don't want to spoil Bill's fictional origin story, but what can you say about Bill's origin outside of the story? Where did this jaw-dropping idea come from?
Tony S. Daniel: Right now he's a bit mysterious, but we're going to reveal his origins in an upcoming mini-arc that we are planning. There's going to be some good conversations between Scott and I very soon about building around him and where he came from and how he got to this point. We're really excited about him and what's to come.
—
Nocterra #1 is now available to comic book fans everywhere — so call your local comic book store to reserve a copy today.