Instagram Live Rooms: How To Broadcast Live Chats With Up To Four Users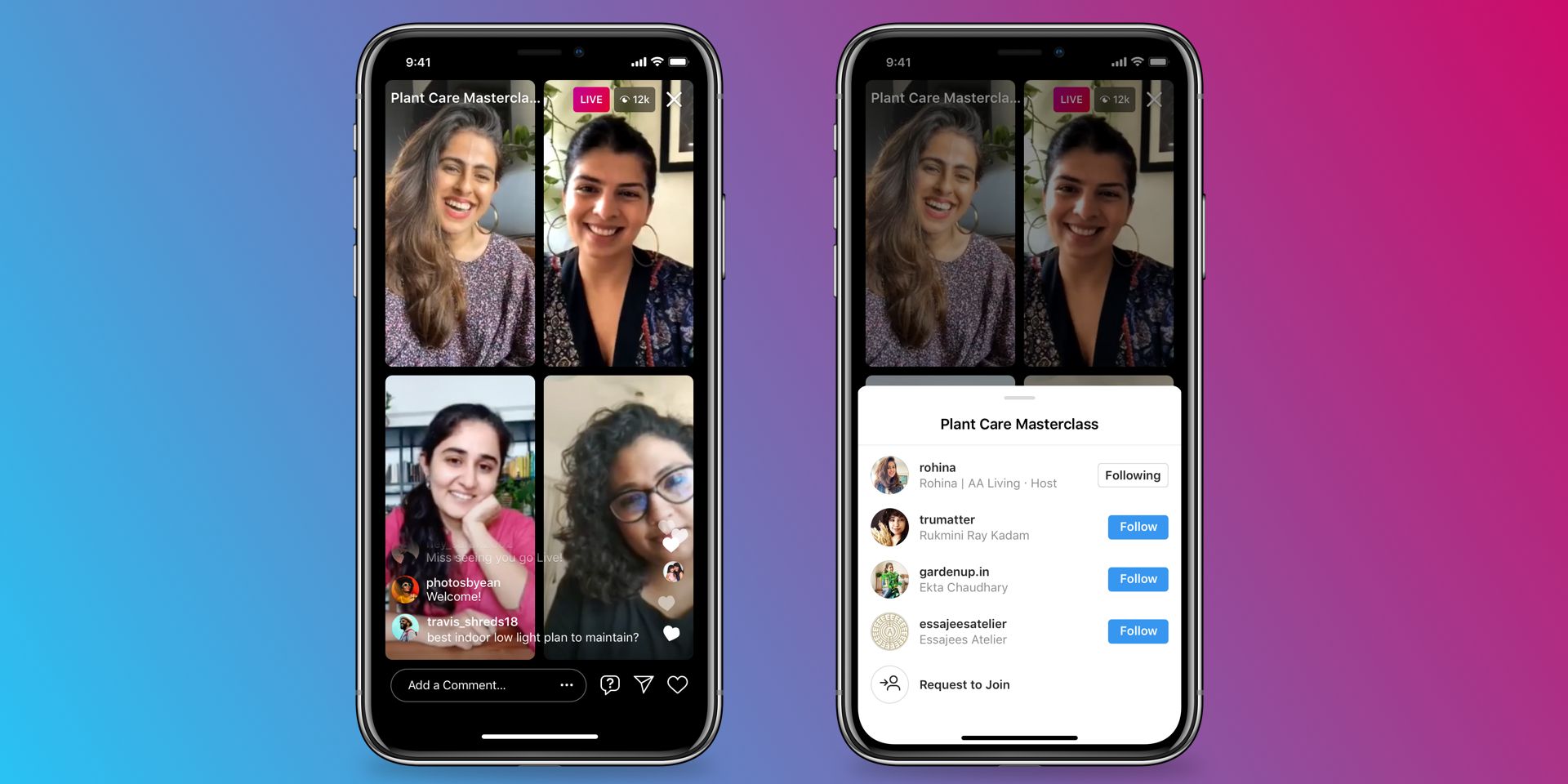 Instagram has expanded the functionality of its Live Rooms feature so that up to four users can now broadcast live on video together. The feature makes it possible for users to stream conversations with others to a viewing audience. The development of the feature to accommodate more live users feels very much like a response to the success of the audio chat app Clubhouse, in which users can listen to groups of speakers discuss different topics in different rooms.
The explosion in popularity of Clubhouse since it launched in March 2020 — to now over a reported 8.1 million downloads — has not gone unnoticed. Twitter announced its Spaces feature late last year and Facebook is also said to be working on a Clubhouse clone. It's no stretch to think that Instagram would have rolled out the functionality to have multiple users broadcasting live together anyway, but nor does it take a stretch to think that the functionality wouldn't have been branded up as Live Rooms — or anything — were it not for the Clubhouse effect.
It was already possible for Instagram users to invite another individual to chat on their live broadcast. As announced by Instagram, though, the number of potential live streamers in a room has been doubled. Instagram says it hopes the feature opens up more creative opportunities for users, like talk shows, jam sessions, co-creation get-togethers, Q&As, and tutorials. It also suggests the expansion of the feature will increase the opportunity for monetizing content, having recently introduced badges that users can buy to support their favorite creators.
Live Rooms has entered that chat 👀

Today we're rolling out a way for you + three other people to go Live together and do your thing 🗣🤩 💥https://t.co/PiTilGv2Ag pic.twitter.com/l2OKvCBJh4

— Instagram (@instagram) March 1, 2021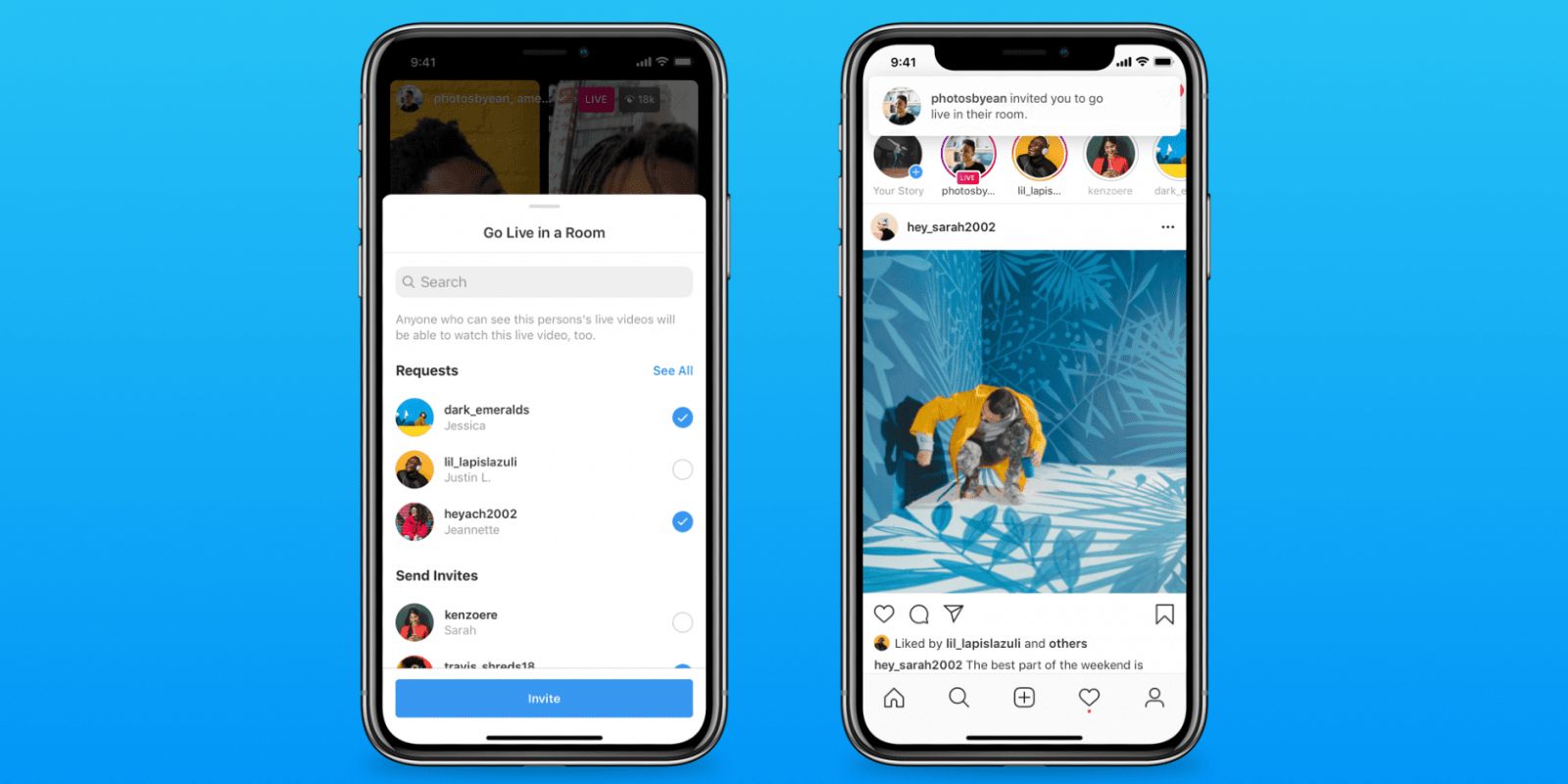 Live Rooms are initially being made available to creators, but Instagram says they'll be available for everyone soon. To create a room, users can just swipe left from the Instagram home screen to pull up the Instagram Live camera interface. It's also possible to navigate there by tapping the plus sign at the top of the home screen. From the Live camera screen, a title for the broadcast can be added, as can the guests with whom to go live. Guests can also be added during a broadcast, assuming there are fewer than four people in the room.
Clubhouse isn't the only other app from which Instagram and its parent company Facebook have taken inspiration. The addition of Stories followed the success of Snapchat, while the more recently added Reels feature borrows heavily from TikTok and its short-form video premise.
Source: Instagram