Inside Llewyn Davis & 9 Other Amazing Movies About Music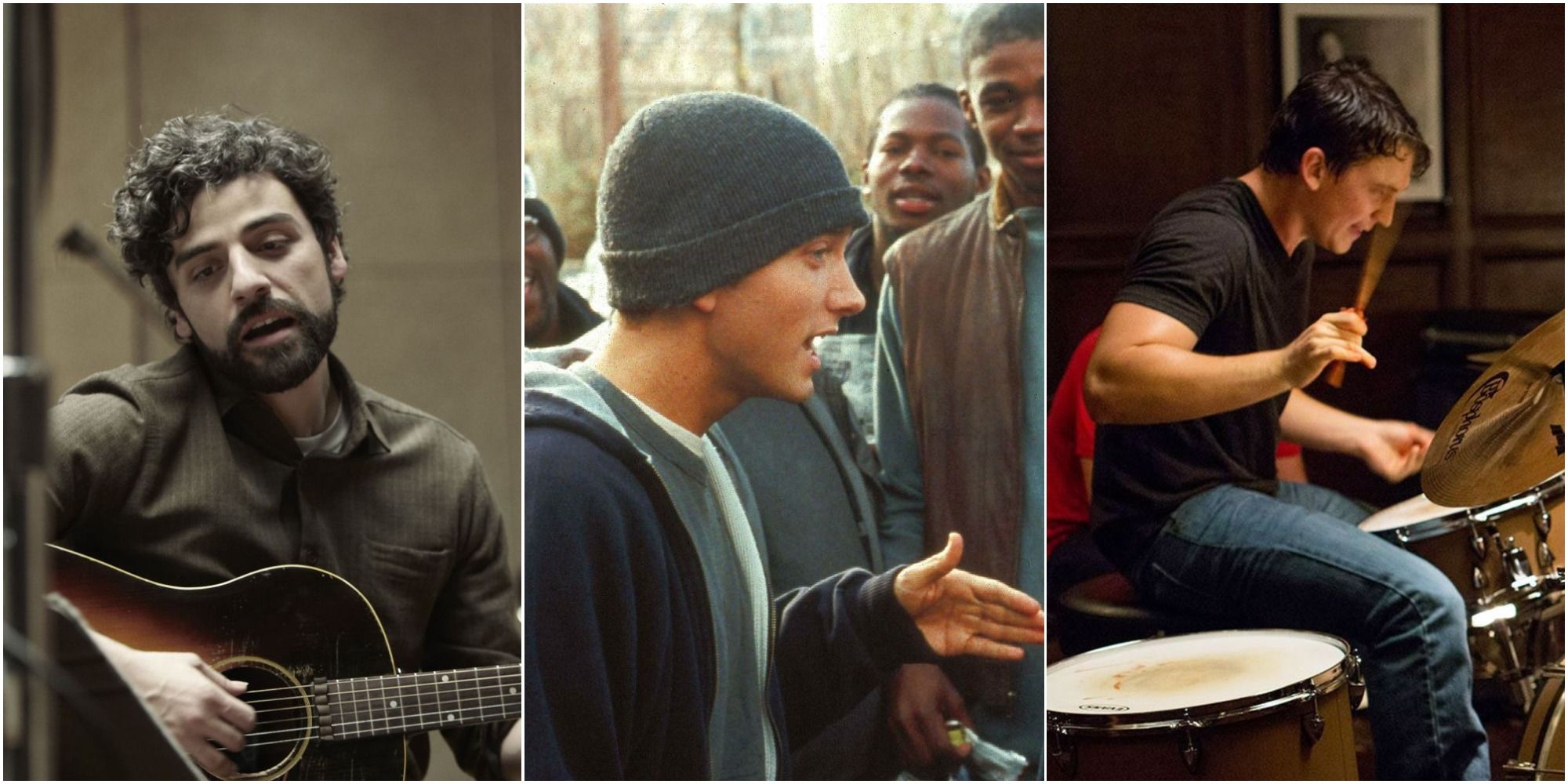 Movies about music are not musicals. They may have wonderful music in them, either from characters or soundtrack, but they tend to focus more on musicians themselves, or music in general. This is an important distinction to be made, and one that sets these movies apart from musicals. Movies about music tend to show a glimpse into the lives of musicians or music lovers, and how their lives influence their own music or taste in music.
Music is a powerful force, one that can uplift or tear down, and to use music as a device, or even a character in a movie is a creative and fun way to tell a story. From powerful singing performances, long monologues about a favorite album, to incredible soundtracks, every movie on this list uses music in different ways, but it's clear that any musician or music enthusiast will love them.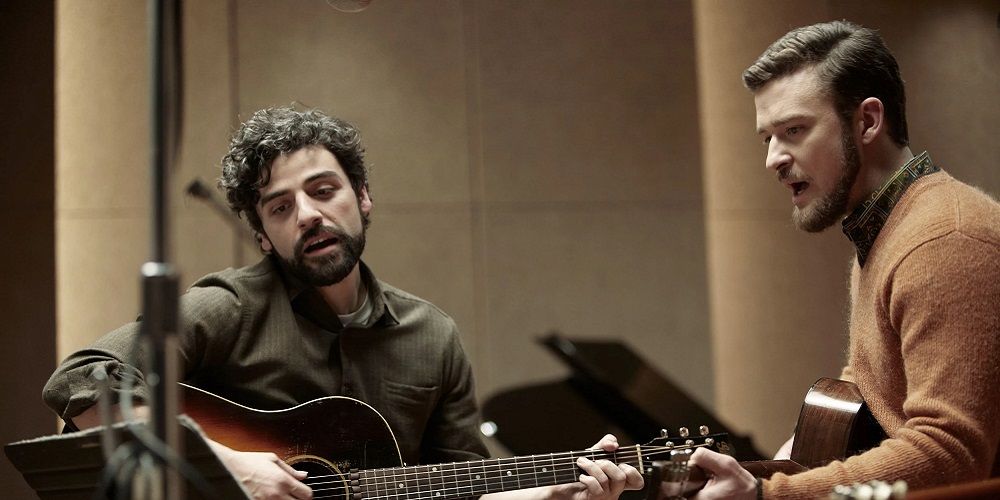 Oscar Isaac and company create some of the most beautiful, albeit melancholy, musical performances ever put on film in Inside Llewyn Davis. This Coen brothers movie follows Llewyn, a struggling folk singer, as he tries to navigate the complexities of the music industry in Greenwich Village in the early '60s, as well as his own personal relationship woes. Filled with music by the late great folk-singer Dave Van Ronk, an early mentor in the New York folk scene, and produced by T-Bone Burnett, Inside Llewyn Davis explodes with passion and musical excellence. And with much of the musical performances being recorded live on set, audiences can revel in the true sound of heartfelt folk music.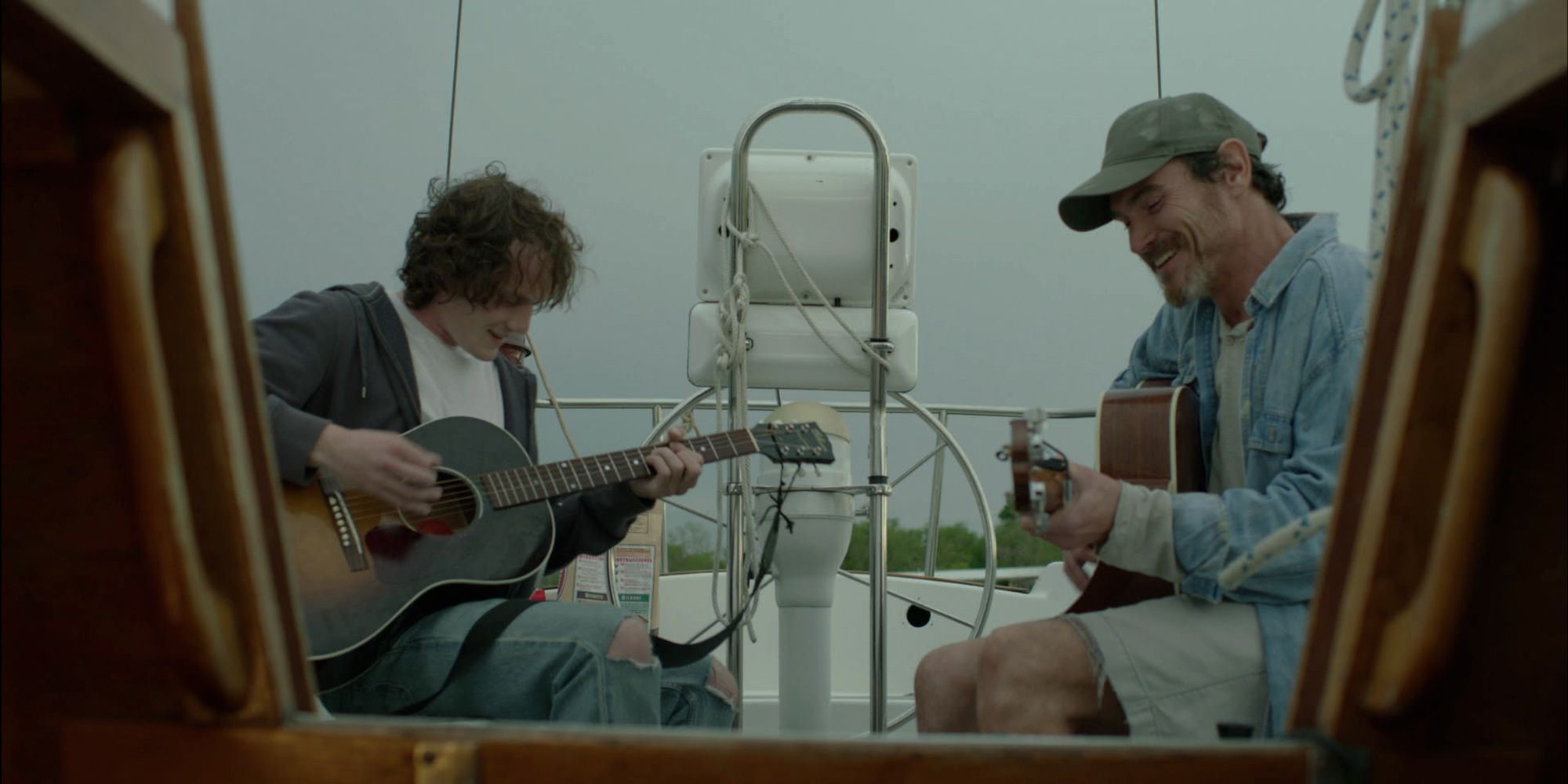 This heartfelt directorial debut from William H. Macy shows the bond between a father and son, and the grief that accompanies the loss of a loved one. After his son passes away, Sam leaves the successful life he once lived to drink himself away in despair. But after finding old demo tapes of his son's music, he begins to play the songs himself and attracts the attention of another young guitarist that wants to play with him. What follows is a deep exploration of grief and loss, and how music can heal wounds that cut deep.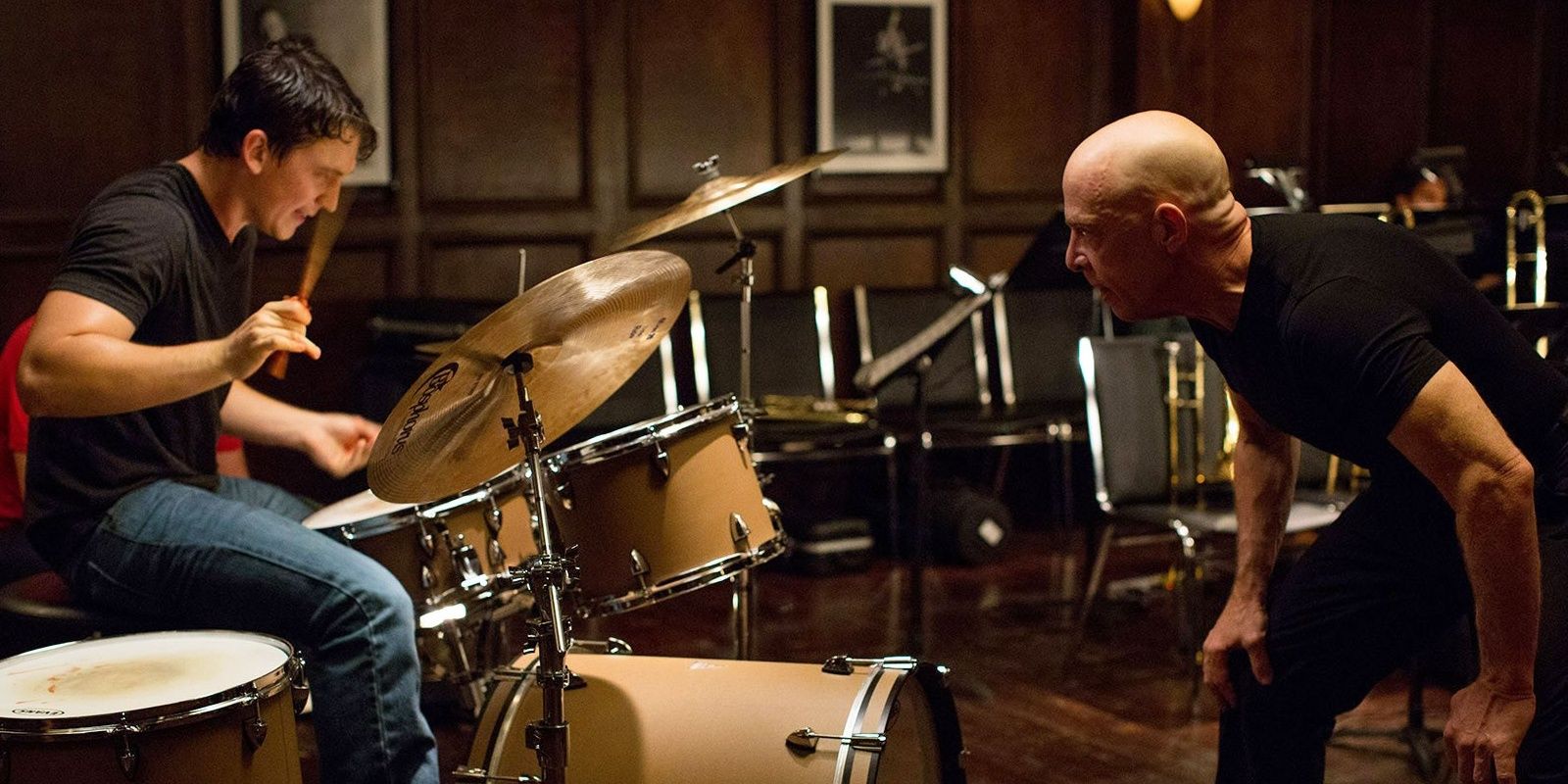 Damien Chazelle's Whiplash is a filmmaking tour de force about a young jazz drummer and a seething, hard-headed instructor that makes his life hell. Combining beautiful cinematography, precision editing, and wonderful performances by Miles Teller and J.K. Simmons, Whiplash is a masterclass in directing.
Apart from that, Chazelle has a strong grasp of music and clearly a deep love and admiration for jazz. From the physical drumming, musical numbers the band plays, to the soundtrack and incredible sound editing, Whiplash will linger in the viewer's ears for days after watching it.