How To Use Netflix's New Auto-Download Recommended Videos Feature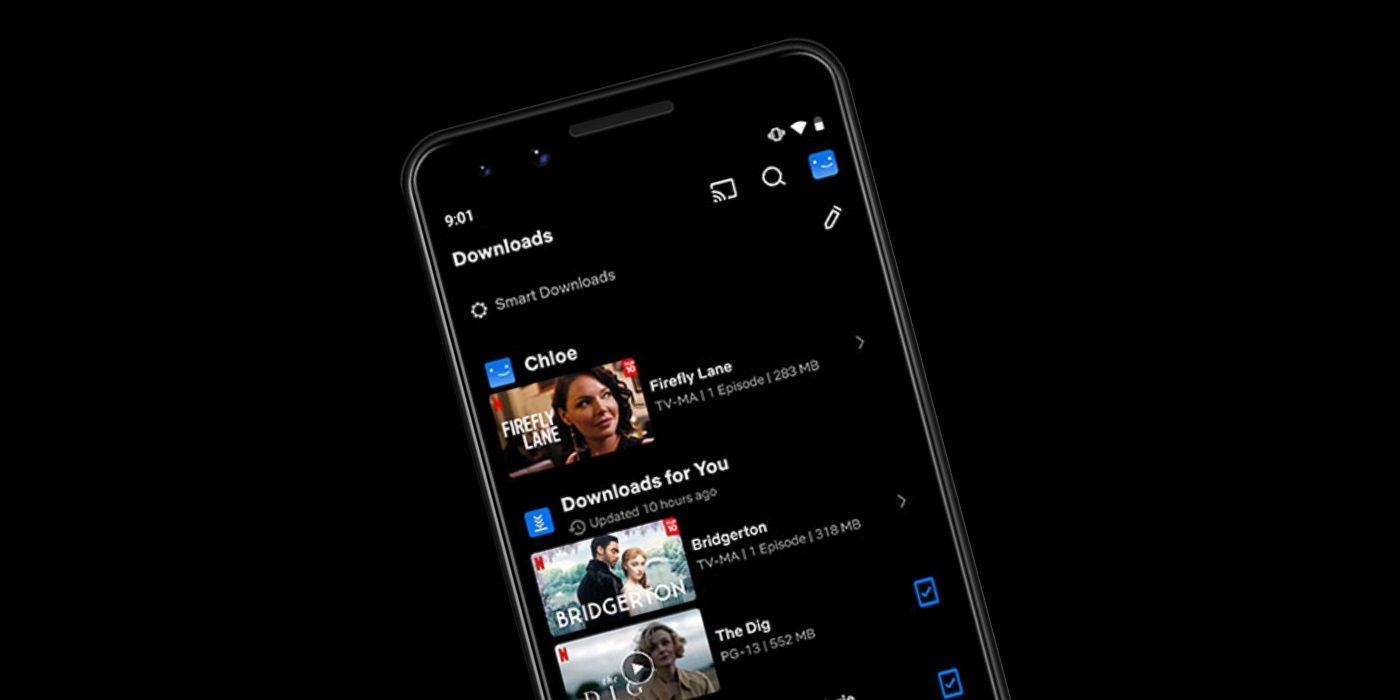 Netflix has added a 'Downloads For You' feature to make it even easier to find new content to watch on a smartphone. The streaming service offers a wide range of TV shows and movies, from true crime docuseries like Crime Scene: The Vanishing At the Cecil Hotel, to classic flicks like Goodfellas. With over 200 million subscribers, it's one of the most popular streaming services around, although Disney+ could soon take the lead if it continues attracting users at the same rate.
Netflix users already had the ability to download TV episodes and movies through the app to watch on the go or when they can't access an internet connection, after the feature was added back in 2016. The streaming service also already offers a 'Smart Downloads' feature which automatically deletes an episode from the app after it has been watched, and before downloading the next episode in the series.
In a new posting, Netflix confirmed the launch of the 'Downloads For You' feature, explaining how it will automatically download shows or movies based on what the viewer has already watched. For example, if someone watches Firefly Lane, then similar offerings that might automatically be downloaded include Bridgerton, The Dig, and Malcolm & Marie. Downloads will only happen when the device is connected to Wi-Fi, so users won't have to worry about unnecessary data charges. For now, 'Downloads For You' is currently only available on Android devices, although Netflix is planning to start iOS testing soon.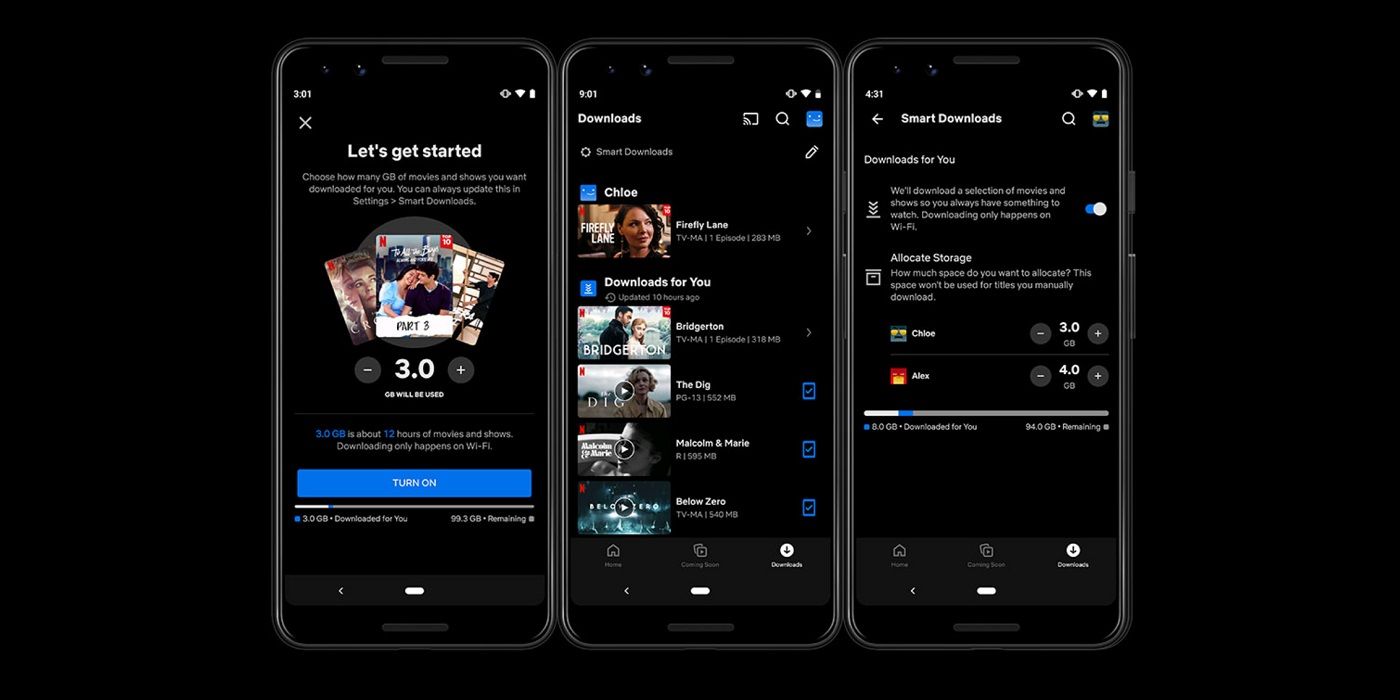 Opting in to the new feature is very simple. Users just need to tap on the Download symbol in the Netflix app and toggle on "Downloads For You." Once done, they will have the option to choose the amount of storage they want to allocate to downloads, with options including 1GB, 3GB and 5GB. The more that is allocated, the more shows and movies Netflix will be able to automatically download. Once the storage limit has been set, a quick tap of the "Turn On" button will enable the feature. As to be expected, opting out can be done the same way, but tapping "Turn Off" instead.
Following a year where streaming services saw huge growth, now is the best time for Netflix to offer a feature like this. 'Downloads For You' encourages viewers to continue using the app by offering more media to watch. It also introduces users to new shows and movies, which is also likely to increase viewership. The fact that it does this automatically will also save the viewer the time and effort related to searching for something to watch, likely making this a popular feature with Netflix bingers.
Source: Netflix