How To Use Android's Schedule Send To Write Messages Now But Send Later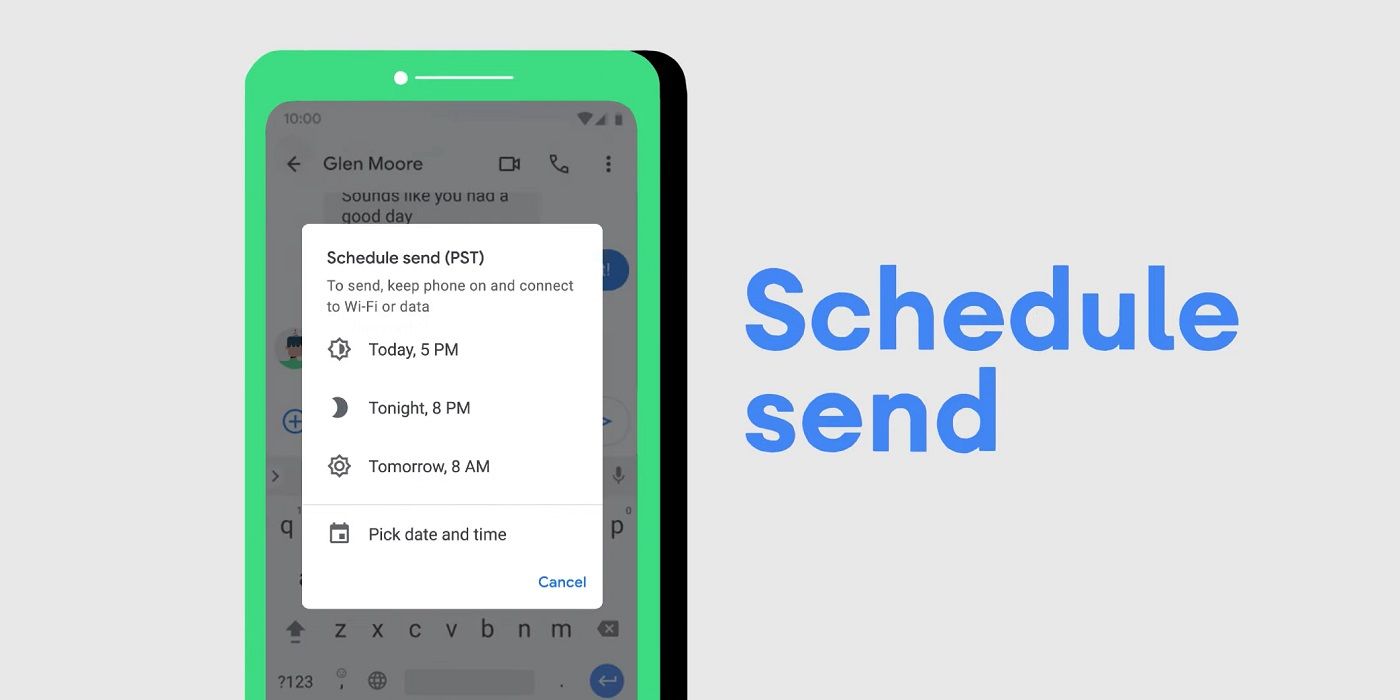 Android users can now take advantage of Google's new 'Schedule send' feature available in the Messages app on phones running Android 7 and higher. While Android device users can expect plenty of new features to come through with Android 12, the update is still months away from being released to the general public. However, the first developer preview recently dropped highlighting a number of possible upgrades, including larger notifications and Nearby Share improvements.
The Messages app was developed by Google and is the native messaging app on Android phones. It's also available to download for free from Google Play. The app began offering more chat features back in November of last year, including the ability to see when a friend is typing or activating Google Assistant in a chat. Other features include sending high quality images and videos, protection against spam messages, and sending or receiving payments via Google Pay. Users also have the option of using a web browser to send messages.
Google now offers a new Schedule send feature in Messages to allow users to decide exactly when a message is sent. To schedule a message, the user simply writes it out as they normally would. However, instead of hitting the send button as normal, they will need to hold down the button for a short period of time. This then opens the scheduling menu where the user is able to select the date and specific time for the message to be sent. Once set, tapping the send button completes the process and the user will see a "scheduled message" confirmation label underneath the message. The new feature is available in the latest version of Messages, so users will need to update the app if it hasn't updated automatically.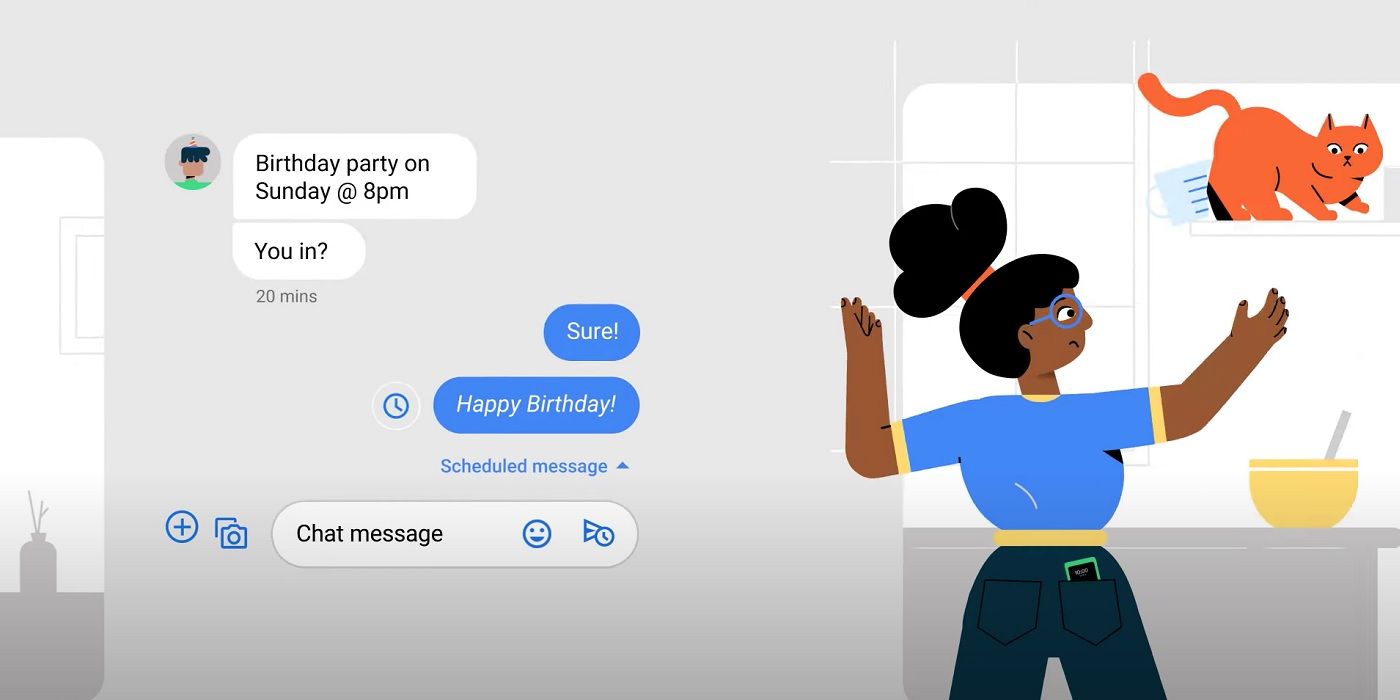 Google explained that with so many Android users relying on the app to stay in contact with family and friends, the hope is Schedule send will make communications between them even simpler and more convenient in the future. This is particularly true for any users who tend to communicate with people in different time-zones or operate on different schedules. For those users, Schedule send will allow them to still send messages without worrying about having to remember to send one at a specific time or forgetting altogether.
Of course, there's probably another reason, too. After all, it's simply a smart move by Google to make the Messages app even more user-friendly. Considering the wealth of popular Android messaging apps, it's important for Google to stay competitive and offer as many interesting features as possible. By adding Schedule send, Google will be encouraging even more people to take advantage of the Android app, rather than turning to a different messaging solution.
Source: Google