How to Transport Restricted Items Through Portals in Valheim (Unrestricted Portals Mod)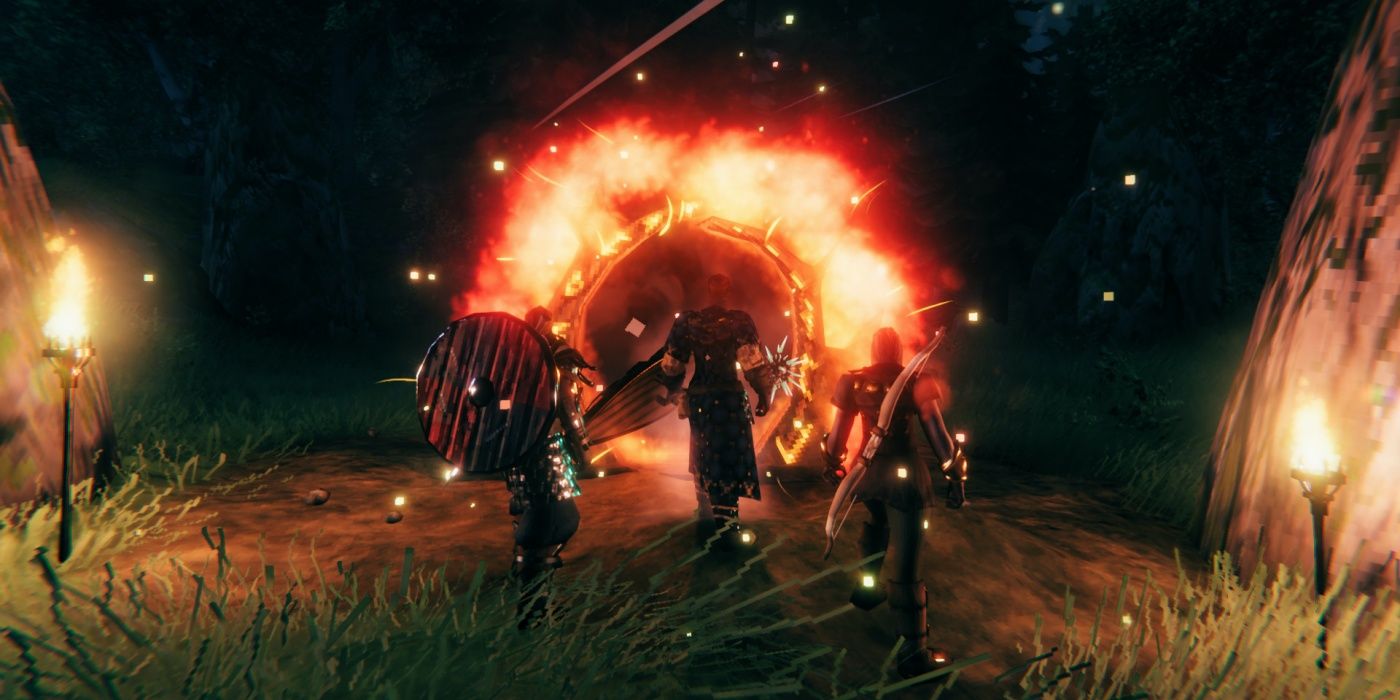 One of the more frustrating things about travel in Valheim is the inability to transport certain reimgs, particularly metals, through the game's fast-travel portal system. Valheim is a Viking-themed survival game, and, like all survival games, gathering reimgs for crafting is one of the most important in-game activities players will complete. Many of the games stronger reimgs and materials, including Iron, Silver, and Black Metal Scrap, are only found in higher-level biome areas and can't be teleported. Players who have these items in their inventory will not be able to enter a portal until they have unloaded these items at a base, or will need to walk long distances to move the reimgs between biomes. Fortunately, the Valheim modding community has been busy making fixes to minor frustrations like this one.
The Unrestricted Portals Mod for Valheim by xAfflict on Nexus Mods allows players to transport metal ore and other non-teleportable items through portals and also allows them to adjust how much they are able to transport. Though Valheim does not officially have mod support, talented programmers in the community have still found ways to add various quality-of-life features to the Early Access game. Here's how to install and configure the Unrestricted Portals Mod for Valheim.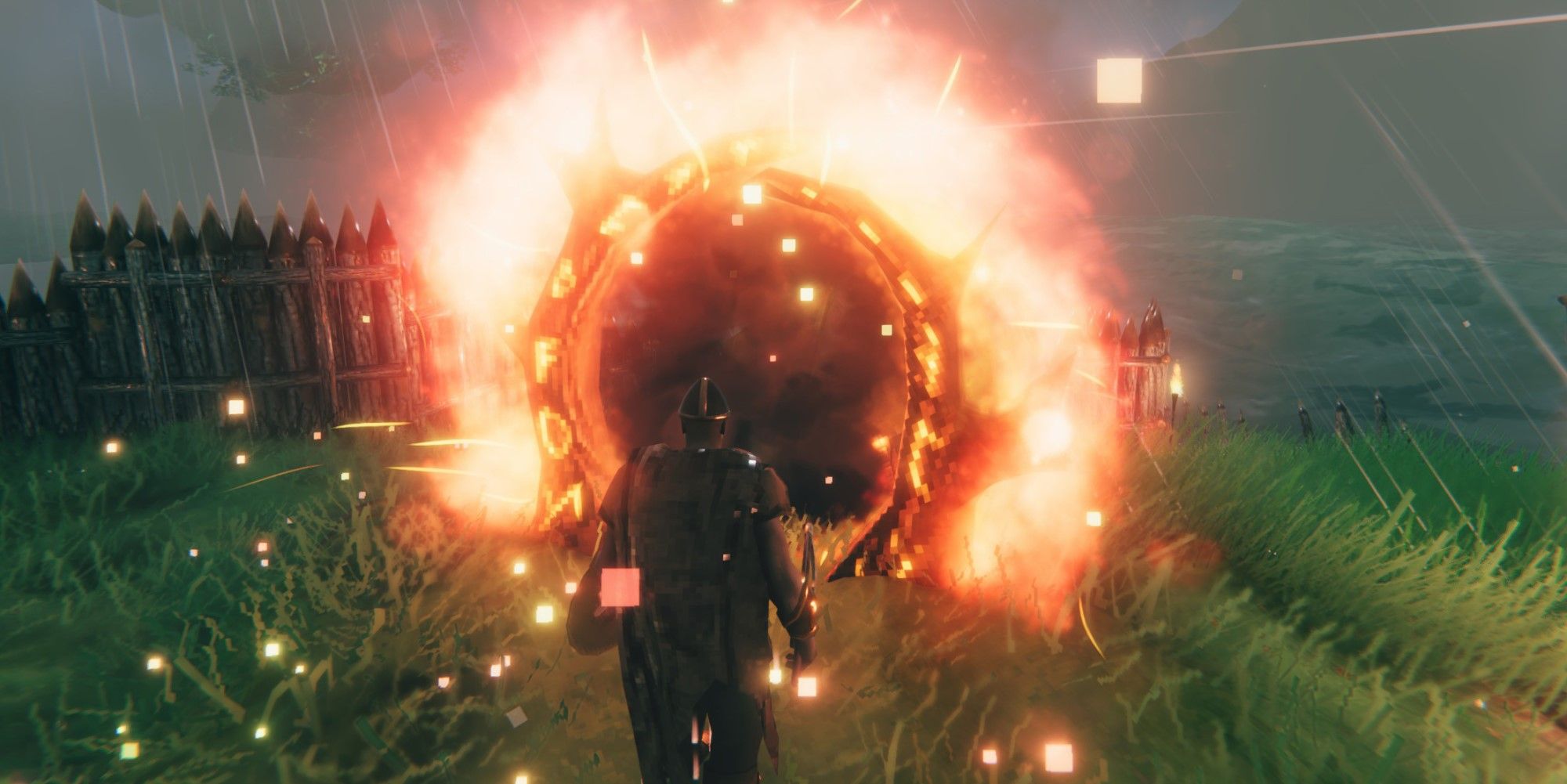 Players will want to visit Nexus Mods to download the Unrestricted Portals Mod for Valheim. They will also need to download the BepInExPack, created by denikson, from either Thunderstore.io or GitHub if they do not already have it installed.
Installation of BepInEx is required to be able to use the Unrestricted Portals Mod, and it should be done first to ensure proper configurations. Instructions for installation on Windows appear below:
Players will then need to install the Unrestricted Portals Mod. Installation instructions appear below: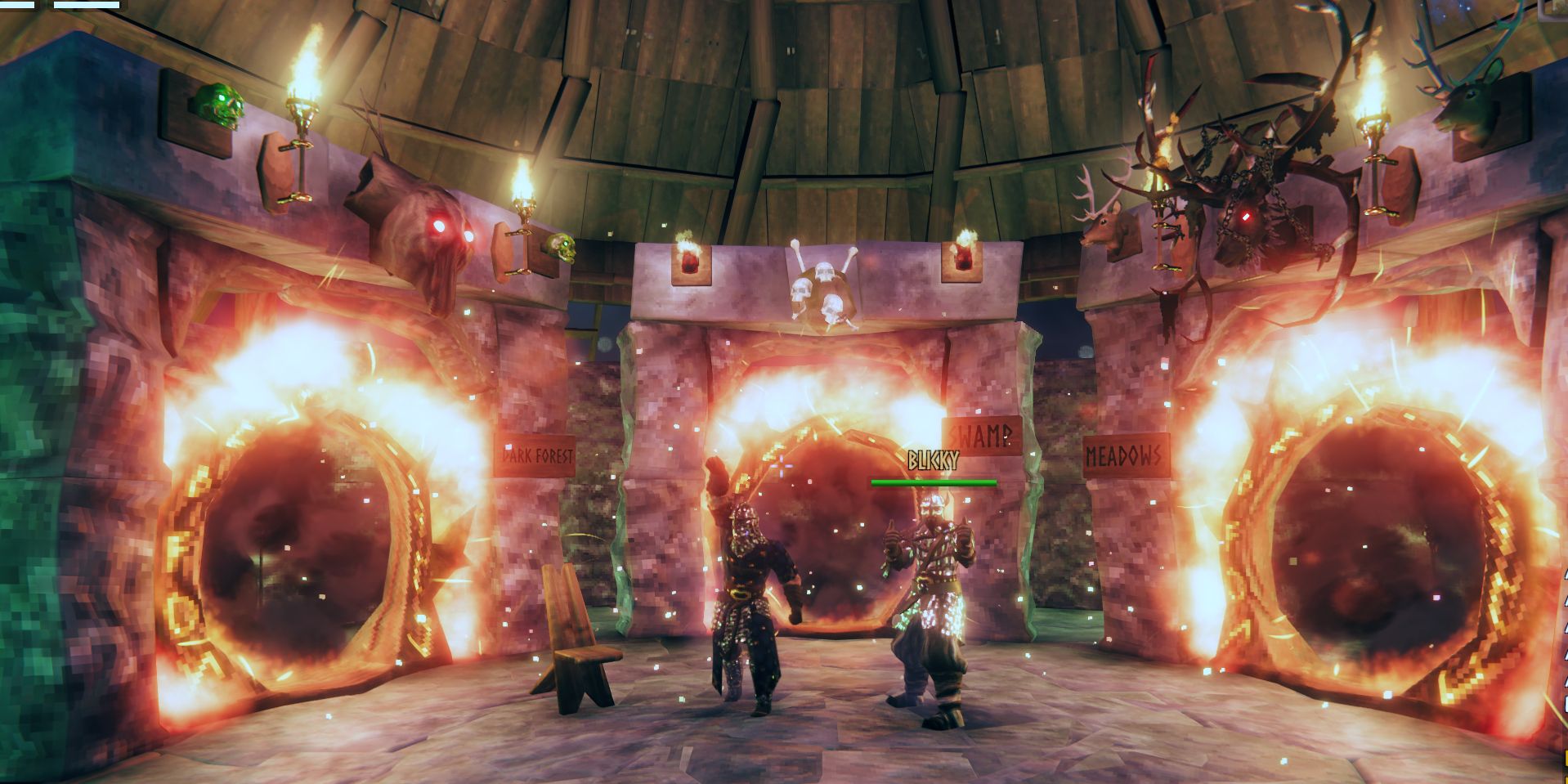 By default, the mod allows players to take all items through portals. However, if players would prefer to maintain some level of challenge, they can choose to only allow a certain percentage of the original quantity of the item that a player has in inventory.
To select a percentage, players will need to open the configuration files. These can be found within the game's root folder. Players will need to open BepInEx, then open the plugins folder. Then, they will need to navigate to the Unrestricted Portals folder and open the Config folder.
Players will find two files in the Config folder. General.txt is the base percentage that will apply to every item. This can be overridden by entries in the other file, Items.txt. The proper syntax for entries appears below:
Players can use either the token name or prefab name for each restricted item they want to configure.
Valheim is in Steam Early Access and is available for PC.