How to Get Mario's Outfit in Animal Crossing (Super Mario Crossover)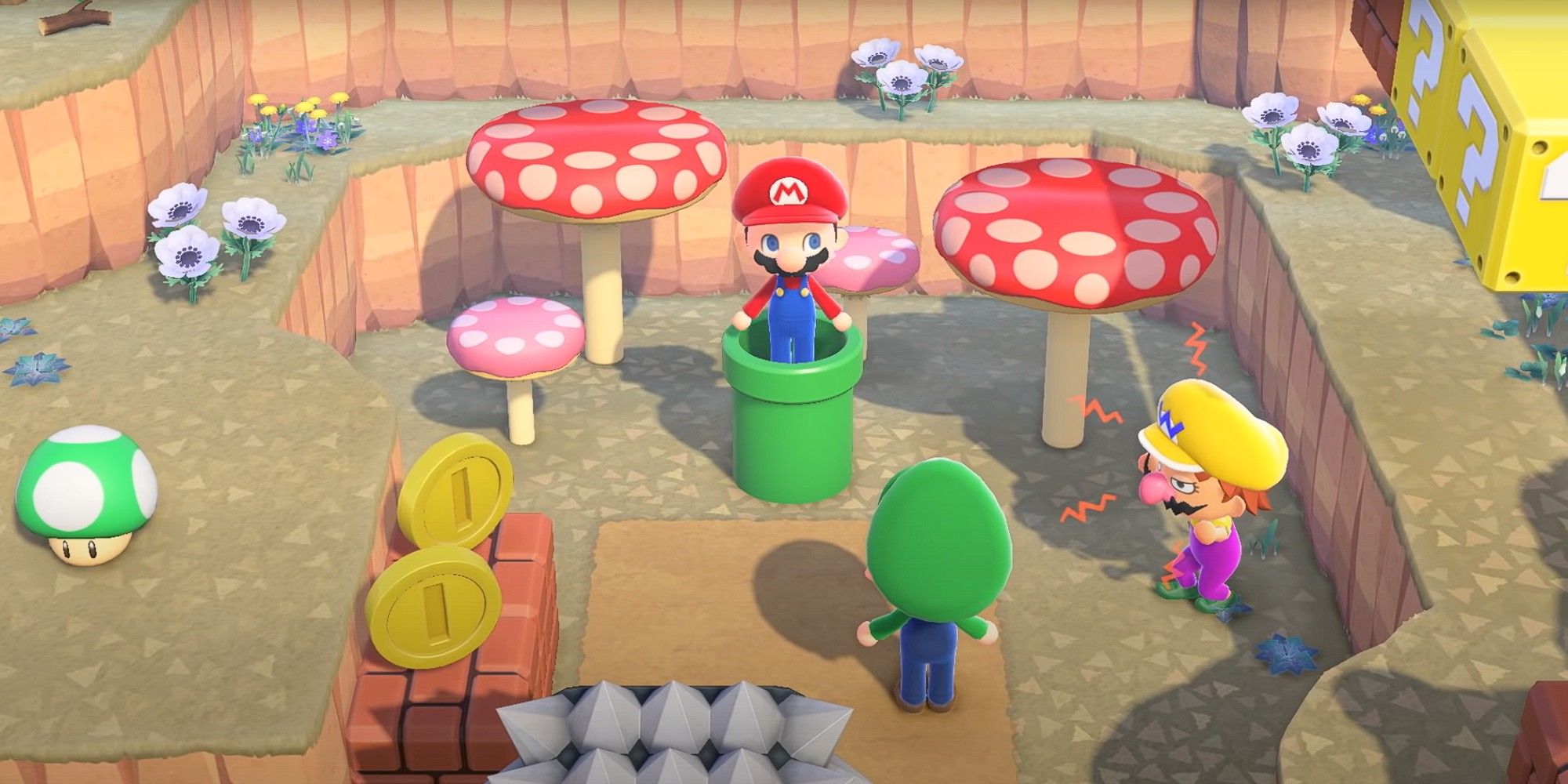 In honor of the 35th Anniversary of Super Mario Brothers, and just in time for MAR10 day, players will have the opportunity to purchase Super Mario-themed furniture, costumes, and items in Animal Crossing: New Horizons when the Mario Update goes live on March 1. In addition to decorative items that can be placed around players' homes or the public venues on their islands, and new Warp Pipes, which will work as a method of fast travel and allow players to easily move between sections of the island, players also have the chance to dress like their favorite Super Mario Bros. characters.
Nintendo has added four new costumes in Animal Crossing: New Horizons for Mario, Luigi, Wario, and Princess Peach. Each costume comes as a set of three to four items that will be available for purchase as long as players have downloaded Update Version 1.8 that released on February 25. As long as players have been saving their bells, they should have no trouble accessing these costumes. There are four items in the Mario costume set: Mario's outfit, Mario's hat, Mario's shoes, and Mario's 'stache. Unlike other clothing items, players can't necessarily find these items in the clothing store and instead will need to head to Resident Services. Here's how to get the Mario costume set and dress like one of the most iconic characters in gaming in Animal Crossing: New Horizons.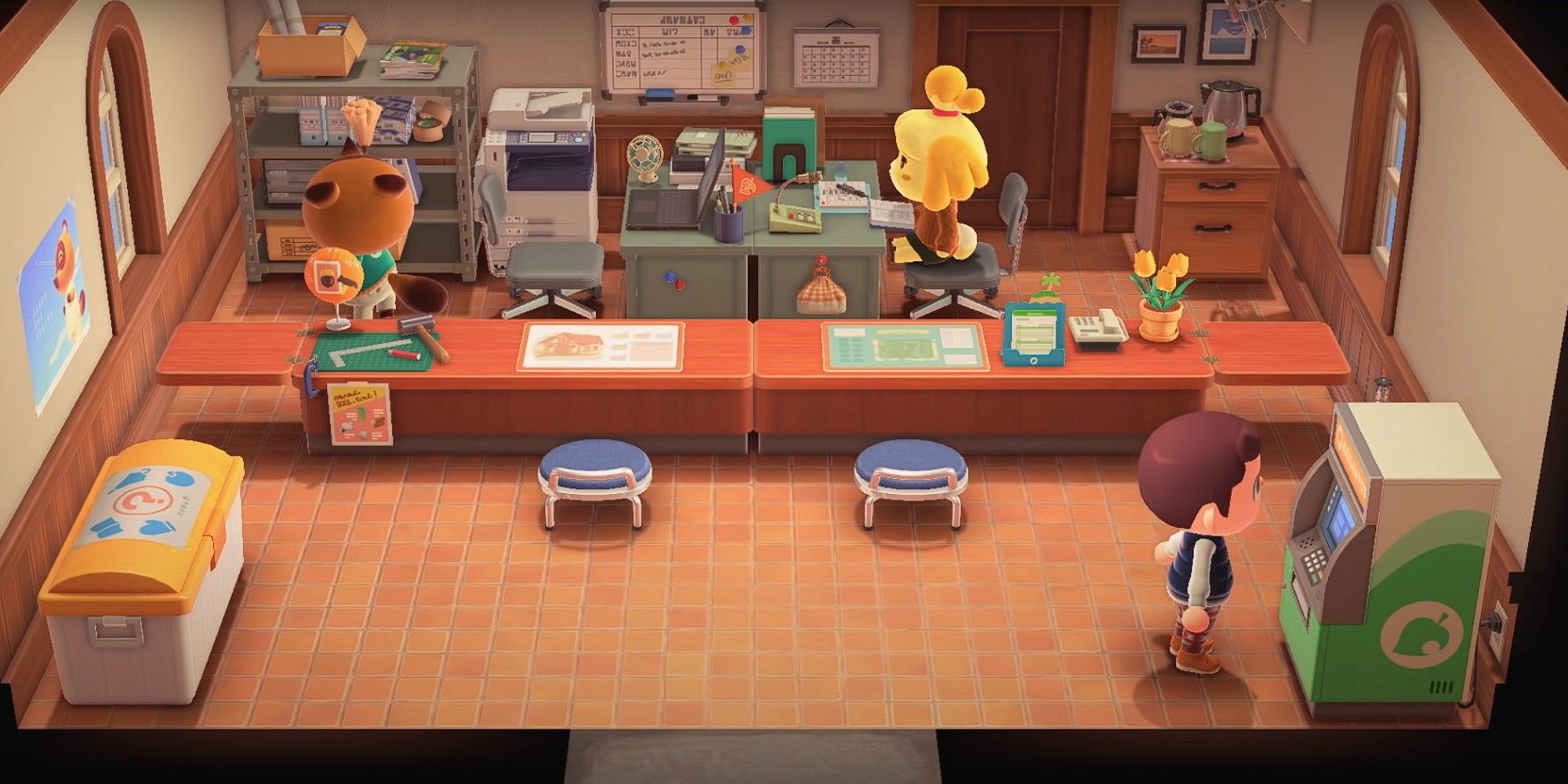 To get the items in Mario's costume set in Animal Crossing: New Horizons, players will need to head to the Nook Stop kiosk in Resident Services or use the Nook Shopping app on their NookPhone. While most clothing items are usually found at the Able Sisters' shop, the Super Mario costumes are considered promotional items. All the new Super Mario Bros. Crossover items will appear under the Promotions tab in Nook Shopping.
The Mario Clothing set in Animal Crossing: New Horizons can be purchased as four individual pieces: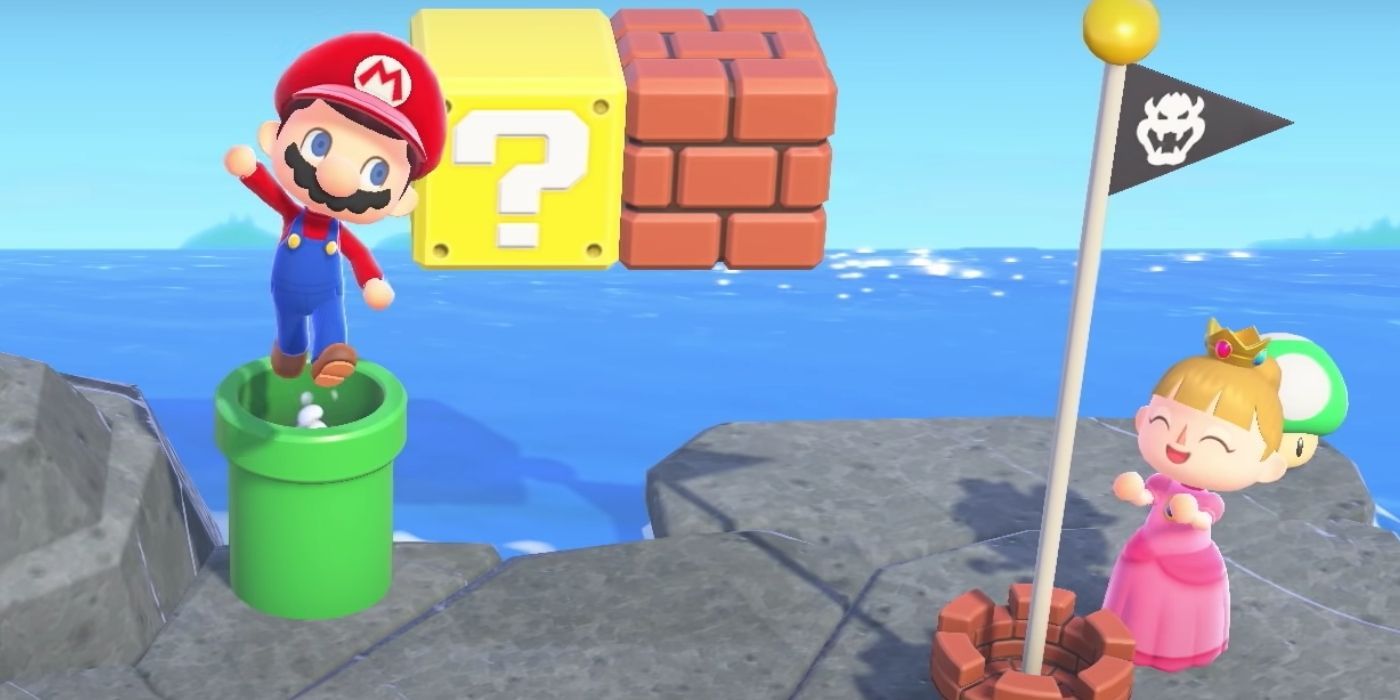 The clothing only comes in the signature style and color of the iconic Italian plumber. The scalloped moustache item also comes with a nose modifier to give the player character Mario's signature bulbous features.
The items from the Super Mario Crossover set still count toward the player's 5-order-per-day limit, so players will not be able to purchase everything right away. They can, however, get the whole Mario Clothing set at once, along with a new decoration of choice. Based on the update trailer that was released during Nintendo Direct, players can load the costume into a wand, just like any other outfit. They can always be prepared to explore the Mushroom Kingdom or rescue the princess.
The Super Mario Bros. Crossover for Animal Crossing: New Horizons is set to last until December 31, 2021, giving players plenty of time to collect all the furniture items and costumes they want and save enough bells to purchase any extras.
Animal Crossing: New Horizons is available for Nintendo Switch.