How To Copy Your iCloud Photos To Google Photos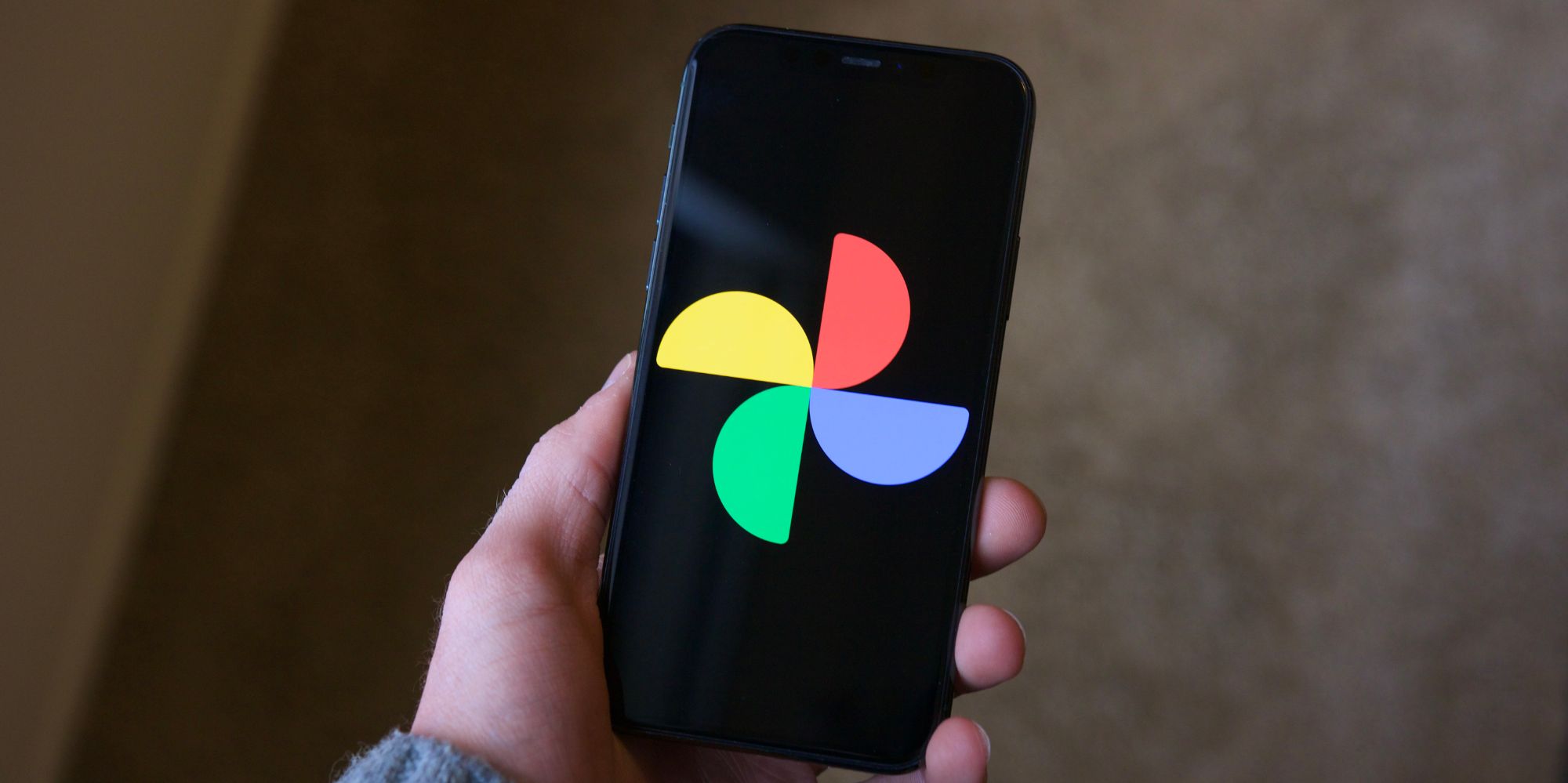 In an unexpected move from Apple, the company just released a new tool to help users move their iCloud Photos over to Google Photos. Given Apple and Google's highly competitive relationship and Apple often having a tendency to keep people within its walled garden, a move like this isn't one that anyone was anticipating. It is, however, fantastic news for folks that have been itching to move to Google Photos but have been put off by there not being a simple way to do so.
iCloud Photos and Google Photos both serve the same general purpose of giving people a place to store their pictures/videos in the cloud and access them from anywhere. That said, there are a few key areas in which Google Photos outdoes iCloud. Pricing is pretty similar for both services, though Google Photos allows family sharing at the lowest 100GB tier whereas iCloud Photos doesn't offer this until its 200GB plan. There are also just more Google Photos plans to choose from, with Google offering five different plans while Apple is limited to just three. Add that together with the various perks that a paid Google Photos plan comes with — such as up to 10% cashback on Google Store purchases, a free VPN for Android phones, and advanced editing tools — and it's easy to see why someone might want to switch from iCloud Photos to Google Photos.
Apple released its new transfer tool on March 3, 2021, and it did so without much fanfare. That's not all that surprising considering Apple would much rather people keep using iCloud Photos rather than switching to Google Photos, but no matter how much or little Apple decides to market the service, the fact is that it's now available to use. Here's a quick rundown of how it works.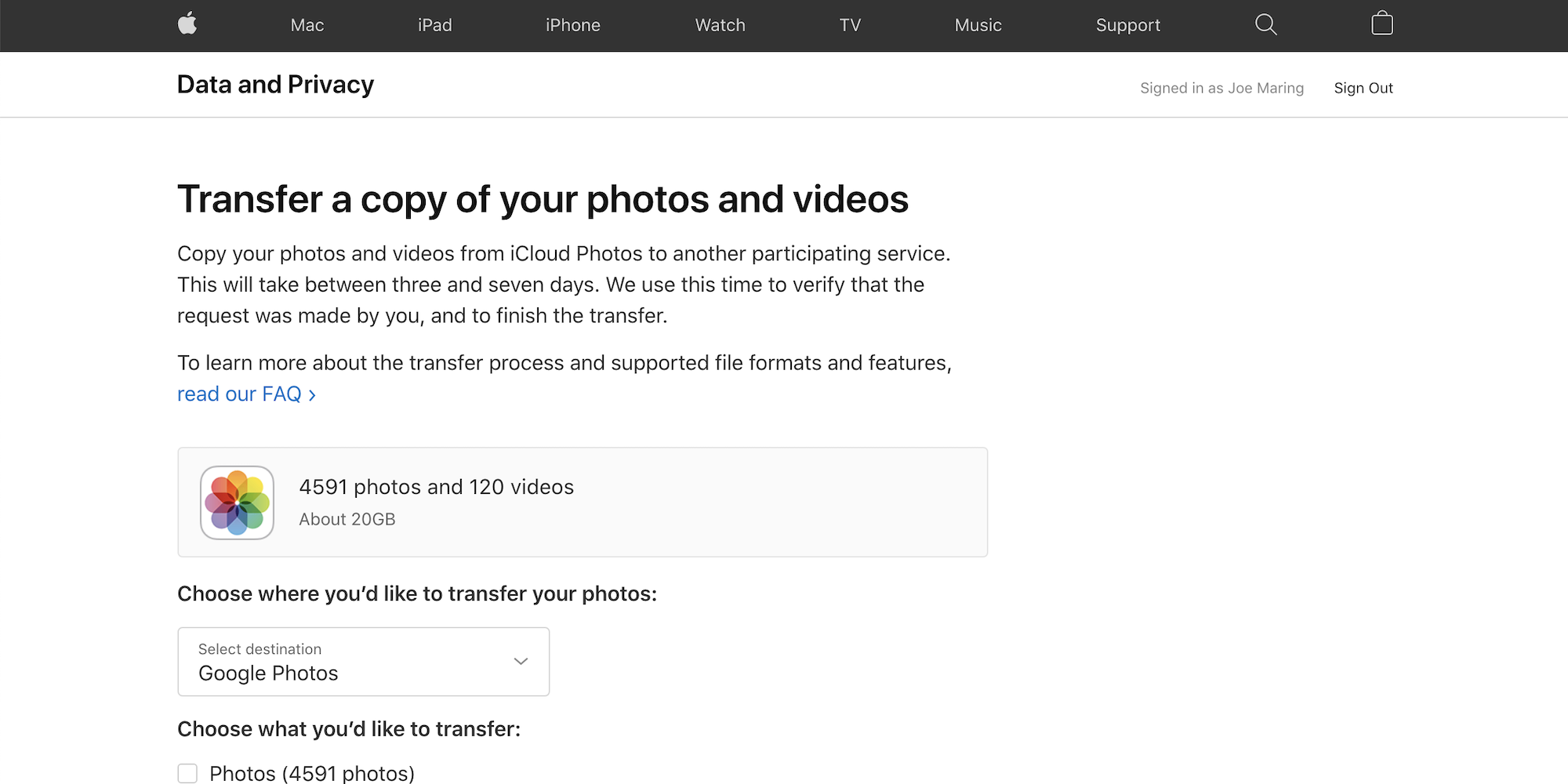 To get started, head to "privacy.apple.com" on a computer and log in with the Apple ID associated with the iCloud Photos account that's going to be transferred. Towards the middle of the screen, click the link titled "Request to transfer a copy of your data." Apple then tells users how many photos and videos they have, along with an estimation of how much data is going to be transferred. Now, just click the "Select destination" box and choose Google Photos from the list. Confirm there's enough storage in the Google Photos account everything is being transferred to, log in with the Google login info, and then click "Confirm Transfers" to complete the process.
It may take a few hours or a few days for the transfer to complete depending on how many photos/videos are stored in iCloud Photos, so have some patience going into the process. Even with that waiting time in mind, though, having a feature like this is hugely beneficial. Whether someone is switching from an iPhone to Android or just prefers the way Google Photos works over iCloud Photos, escaping Apple's storage solution just got a lot easier.
Source: Apple