How Qualcomm's Snapdragon Sound Plans To Improve Wireless Audio Quality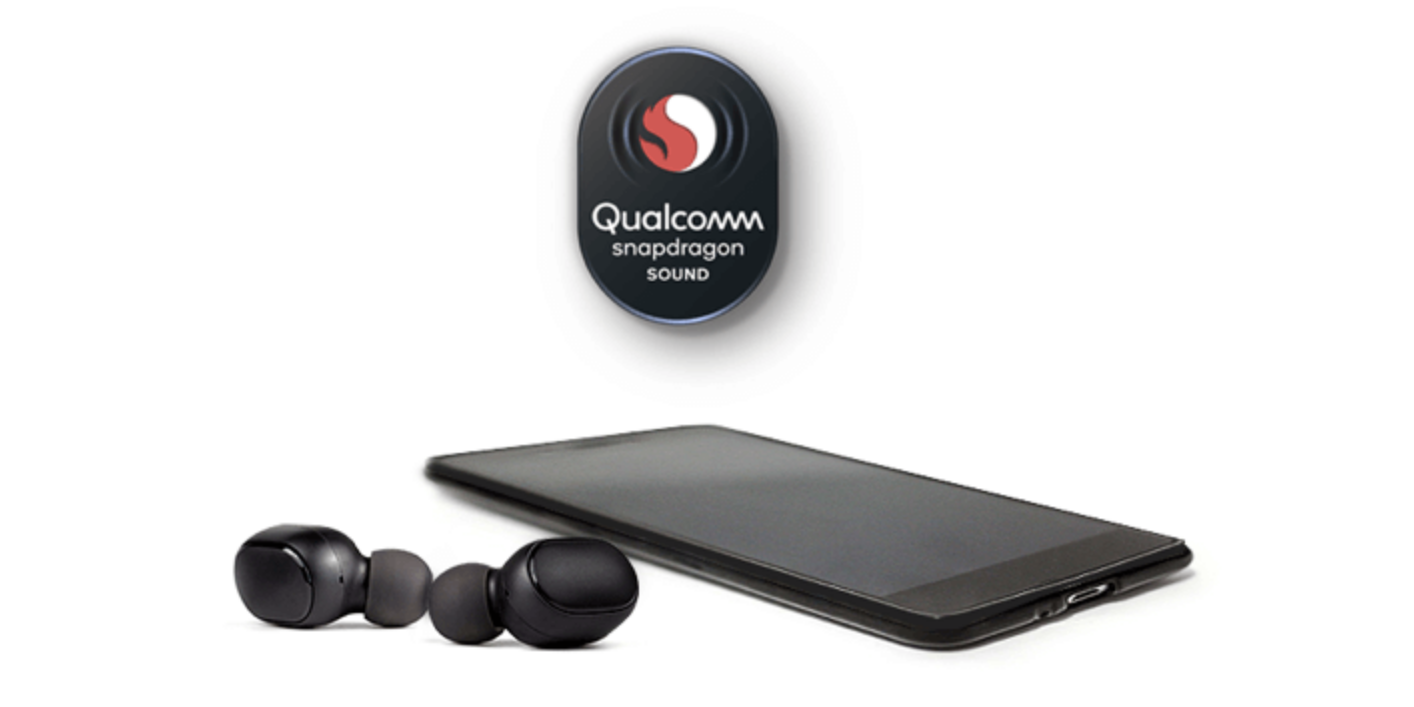 In an effort to bring high-quality wireless audio gear to the masses, Qualcomm has unveiled its new Snapdragon Sound initiative. Wireless headphones and earbuds have exploded in popularity in recent years, and while there are plenty of premium options that deliver great sound, knowing what to look for in a pair of high-end headphones isn't exactly easy. With Snapdragon Sound, Qualcomm hopes to change that.
Along with wireless audio devices becoming more and more commonplace, the same is happening with hi-fi music streaming services. Tidal has been leading this charge since its launch in 2014, with it then followed by Amazon Music in 2019. Most recently, Spotify announced it would finally jump aboard the bandwagon with its Spotify HiFi plan coming later in 2021. If there's ever been a time to make sense of high-quality wireless headphones/earbuds, this is it.
So, what exactly is Qualcomm Snapdragon Sound? It's a mix of a few different things, with Qualcomm saying that it "brings the very best audio, connectivity, and mobile innovations from Qualcomm Technologies" to create much higher-quality audio experiences. On the hardware front, Snapdragon Sound utilizes Qualcomm's latest and greatest Bluetooth audio codecs — allowing for hi-fi music streaming that goes up to 24-bit 96kHz. Companies making new headphones can use these codecs in upcoming releases, brand them with the Snapdragon Sound badge, and make it easy for shoppers to know they're buying headphones that deliver a premium audio package.
Music playback is only half the story when it comes to headphones and earbuds, though. Microphone performance is just as important for some users (if not more so), and this is another area that Snapdragon Sound aims to improve. Devices with Snapdragon Sound will offer wideband voice quality at 32kHz thanks to Qualcomm's aptX tech, resulting in considerably clearer voice calls compared to headphones with it. Last but certainly not least, Snapdragon Sound addresses audio latency and connectivity. Audio latency will be reduced to just 89 milliseconds for a lag-free experience, meaning audio and video playback should be all synced-up when watching a movie or playing a game. As far as connectivity is concerned, Qualcomm says that Snapdragon Sound makes it possible to get "glitch-free, premium audio even if the most congested RF environments."
As mentioned above, headphones/earbuds that support Snapdragon Sound will be marked by a Snapdragon Sound logo on the box they're sold in. The tech is only available for new audio products made with Snapdragon Sound in mind, so any headphones or earbuds on the market right now don't apply. Qualcomm has confirmed that Audio-Technica and Xiaomi are the first brands using Snapdragon Sound in upcoming products, with the first ones expected in the coming months.
Source: Qualcomm