How PS5's Sifu Channels Oldboy's Famous Hallway Fight Scene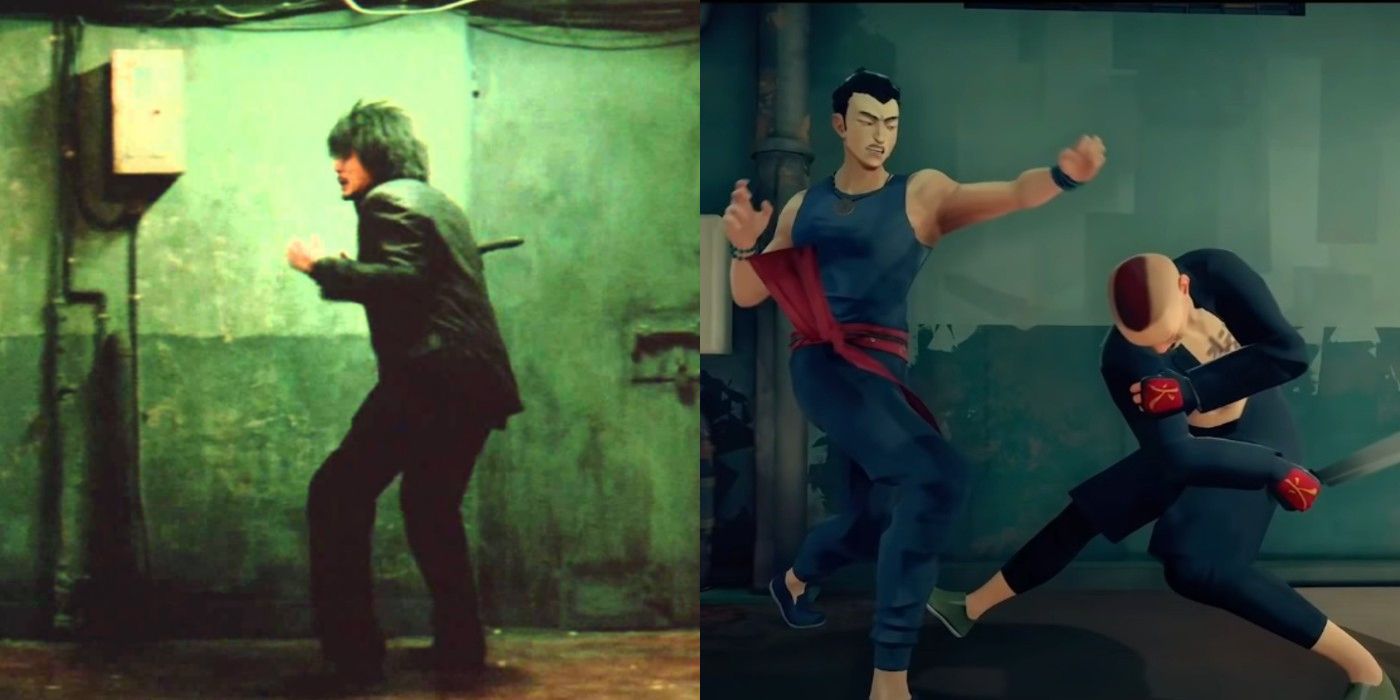 Sony's February 2021 PlayStation State of Play presentation brought an unexpected announcement in the form of Sifu. Developed by Sloclap, the studio that created Absolver, Sifu is a third-person action game focusing on hand-to-hand martial arts. The story's protagonist is a young kung fu student on a quest for revenge. Sifu's debut trailer is a montage of choreographed martial arts action, the first half of which appears to be heavily inspired by Korean film Oldboy.
Oldboy, released in 2003, is a must-watch for anyone interested in foreign film. The narrative is compelling and shocking, and the acting is incredible, but the film is most famous for a brutal, one-take fight scene that takes place in a long hallway. The main character, Oh Dae-su, faces off against a large group of men trying to stop him from getting to the elevator at the other end of the hall. A massive and violent brawl begins in a wonderfully choreographed scene, and this is mirrored in the Sifu trailer. Even the walls are painted the same colors.
Hopefully, Sifu turns out to be a better homage than the 2013 American Oldboy, which is one of the worst film remakes of the 2010s. The trailer for PS5's Sifu is short and offers just a glimpse into its gameplay and mysteriously aging protagonist. It looks like Sifu might end up being a sort of cross between classic fighting games and the free-flowing combat popularized by the Batman: Arkham games.
Bruce Lee revolutionized martial arts films when he starred in his only Hollywood movie, Enter the Dragon. Ever since, the trope of one person singlehandedly taking on an absurd amount of henchman has become a highlight in action movies. There's Leonidas cutting down dozens of Persians in 300; The Bride in a bloody brawl against the Crazy 88s in Kill Bill Vol. 1; the church fight in Kingsman: The Secret Service; and Oldboy's hallway fight, possibly the best fight scene in movie history. Franchises like The Raid and John Wick have practically made the concept into entire films.
The concept is also all too familiar to video games, forming the basis of nearly ever game that involves combat, but Sifu looks like it might be a little different. It's not so impressive, after all, to see a demigod like Kratos killing dozens of enemies in God of War or a superhero like Batman beating up an endless stream of thugs in the Arkham games. PS5's Sifu game seems to be channeling the grounded, visceral experience of Oldboy's halllway fight scene, where the violence is both impressive and frightening.