How Jack Nicholson Secretly Made $90 Million For Playing Joker In Batman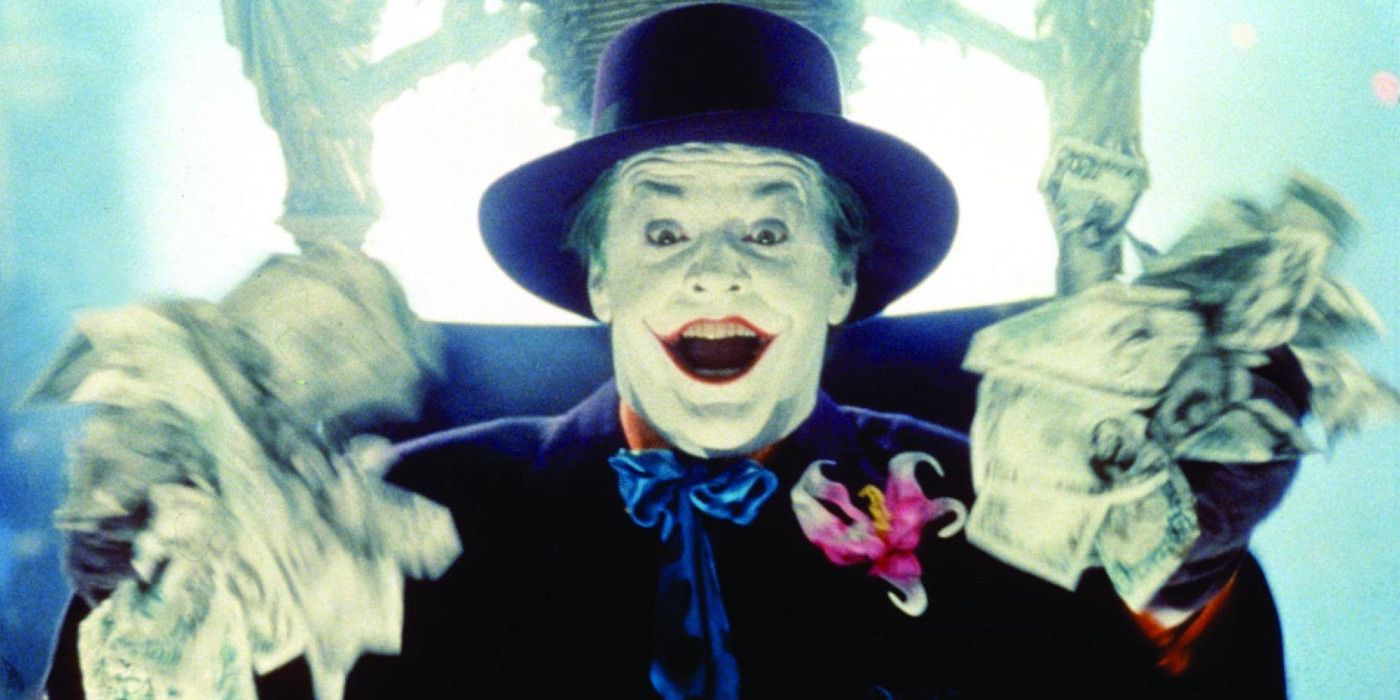 Jack Nicholson set the standard for big screen Jokers in Tim Burton's 1989 Batman movie, but he ended up earning way more than his standard salary. By the time he played The Joker, Nicholson was already one of the biggest names in Hollywood, having starred in classics like The Shining, Chinatown, and One Flew Over the Cuckoo's Nest. While he's unofficially retired at present – having not acted since 2010 – Nicholson's long career played host to many great roles, with lots of fans considering his turn as The Joker to be in the upper tier.
Unlike a lot of actors cast in future superhero films, many of which went on to prove legions of detractors wrong, Nicholson was welcomed into the Joker role with open arms by most. Having played multiple unpredictable villains by then, Nicholson seemed like a perfect fit for the part, and had in fact been who Warner Bros. wanted for it years before they even hired Burton to direct the film.
Being a star of his caliber, Nicholson asked for and got millions of dollars to star as The Joker in Batman, and that's not surprising. What many fans may not know though is that Nicholson made a genius move when negotiating his Batman contract that ending up making him an extra-large fortune.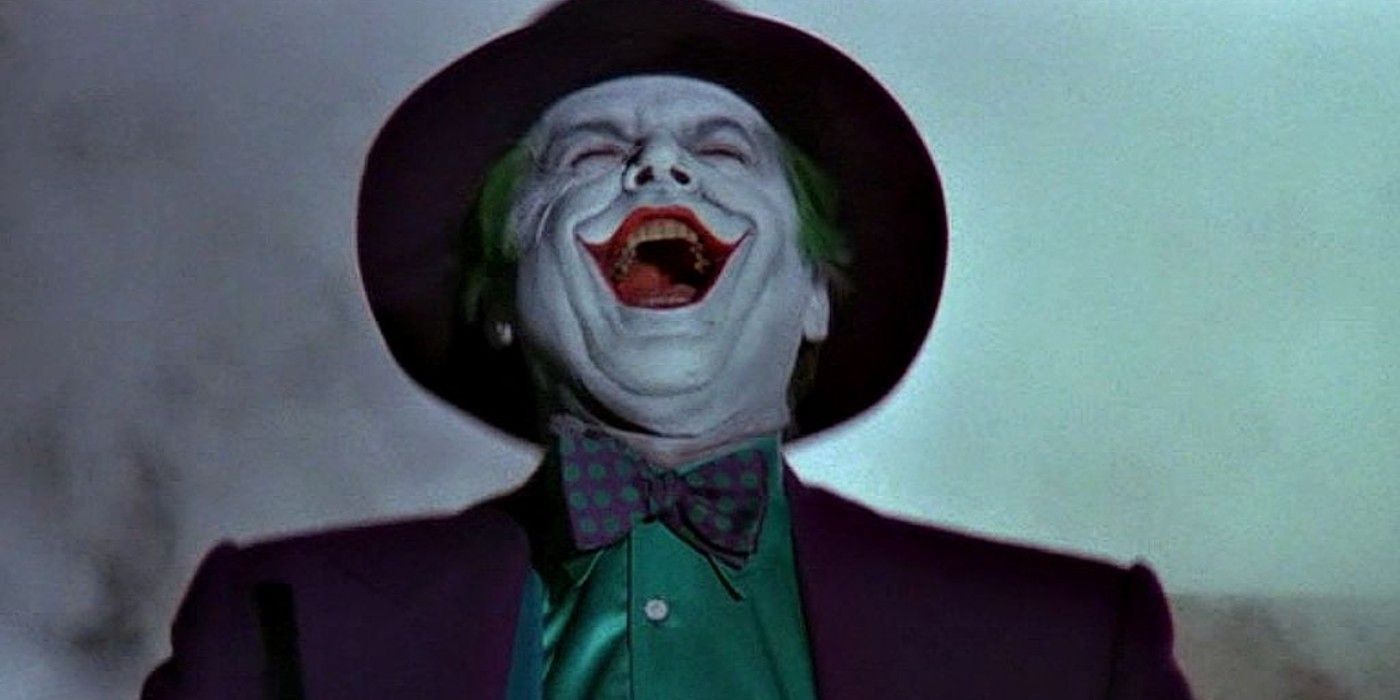 Since he was the studio's top choice for the role, Jack Nicholson received a pretty sweet deal overall to play The Joker in Batman. He was entitled to a certain amount of leisure time away from set per filming day, able to attend all home games of his famously favorite NBA team the Los Angeles Lakers, and requested his scenes all be shot within a certain portion of production. However, his best move came when negotiating his salary. At the time, Nicholson's standard fee to star in a film was $10 million, huge money in the late 1980s. He agreed to play The Joker for only $6 million, but on the condition that if the film did well, he would get a percentage of the profits. This extended beyond box office too, also covering merchandise related to his character.
In 1989, superhero movies weren't the guaranteed blockbusters they are today, so Nicholson and his reps made a very forward-thinking deal, one which paid off massively. Batman grossed $411 million worldwide on a $35 million budget, and that's before even figuring in huge sales of Joker toys and other merchandise. While Nicholson has never revealed exactly how much cash he made off playing The Joker, it's confirmed to be somewhere north of $60 million, with Nicholson biographer Marc Eliot estimating that the actor actually walked away with closer to $90 million. That's a whopping $194 million when adjusted for inflation. It still stands as one of the most substantial actor paydays in Hollywood history.