Hogwarts Legacy Character Creation Allows For Trans Witches & Wizards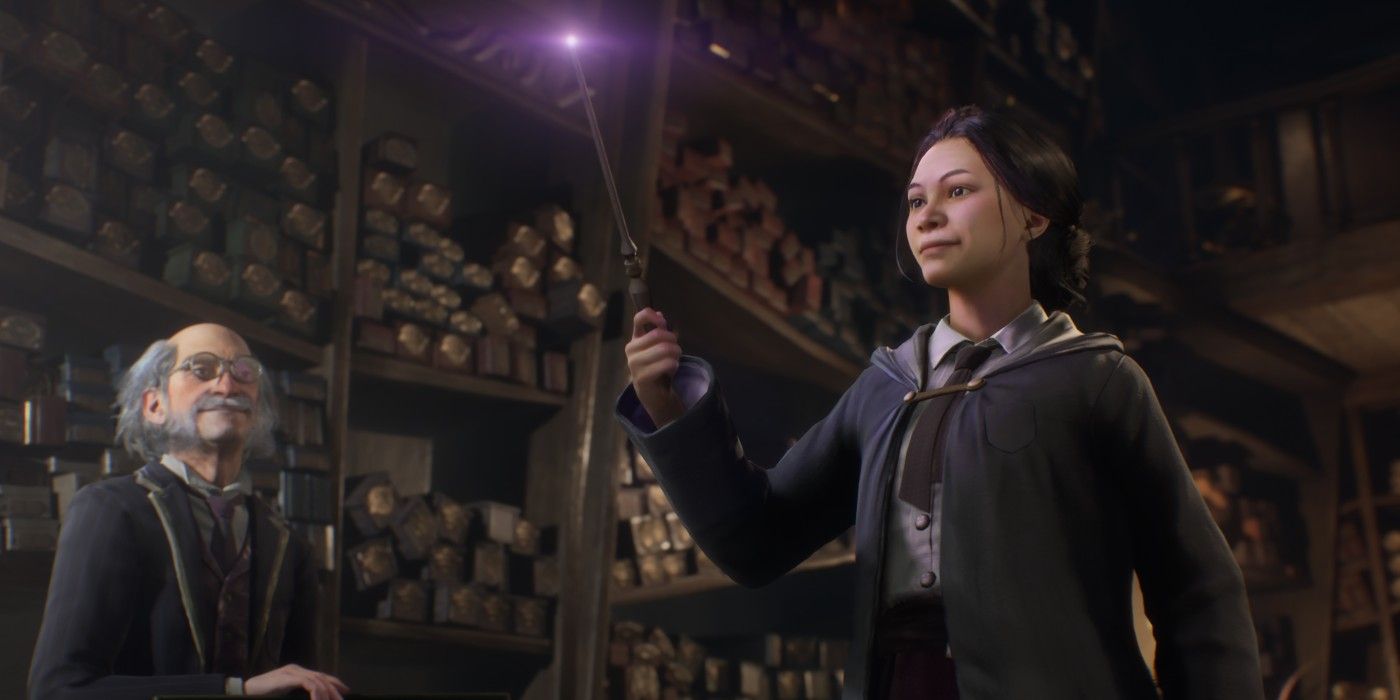 Hogwarts Legacy has had no shortage of controversies, particularly regarding its creators, but the team is making efforts to prove it won't define the new game. Harry Potter creator J.K. Rowling has gained a lot of attention online in recent years following her dismissive comments towards transgender people as well as retroactively making key characters gay to seem diverse. This caused some discomfort with the team working on Hogwarts Legacy, with many trying to distance themselves as much as they could for a game that benefits Rowling.
Hogwarts Legacy was announced last summer as an original RPG in the Harry Potter universe. Players will take control of a student at the magical school of Hogwarts decades prior to the arrival of "the boy who lived". The game will open up a lot of unseen angles to this universe, such as expanding on its history while also showcasing iconic locations. The game looks very promising, but more recent developments have caused some concern. The game's lead designer, Troy Leavitt, has been under fire after journalist Liam Robertson discovered that he has a history of spreading controversial Gamergate rhetoric on a personal YouTube channel.
Warner Bros. hasn't addressed the issue directly, but it has tried to rectify it in a different way. Bloomberg is reporting that developer Avalanche is making an effort to include trans characters in Hogwarts Legacy by giving freedom in character creation. Players can reportedly choose a male or female voice, regardless of body type, and also choose if they're addressed as a witch or wizard which also determines their dorm. This hasn't been "officially" confirmed by Warner Bros. or Avalanche, as it was reported using anonymous imgs.
It's unclear if this was a PR effort to try and get in the good graces of fans or if this has always been something planned for a while. Hogwarts Legacy was recently delayed from 2021 to 2022, giving the team more time to work on the game and ensure it lives up to the hype. There's no concrete release date at the moment, but it's likely we'll find out more later this year.
Of course, inclusivity is important, but this doesn't fix the issue – if anything it may make it more concerning. If there are people working on trying to include trans characters but don't even support them personally, it could impact their portrayal. It may be done incorrectly, distastefully, or just not with the level of care it deserves, only being used as a marketing tactic for Hogwarts Legacy rather than a progressive attempt at inclusivity.
Hogwarts Legacy will release next year on Xbox One, Xbox Series X/S, PS4, PS5, and PC.
Source: Bloomberg