Hell's Kitchen: Everything To Know About Nicole 'Nikki' Hanna From Season 19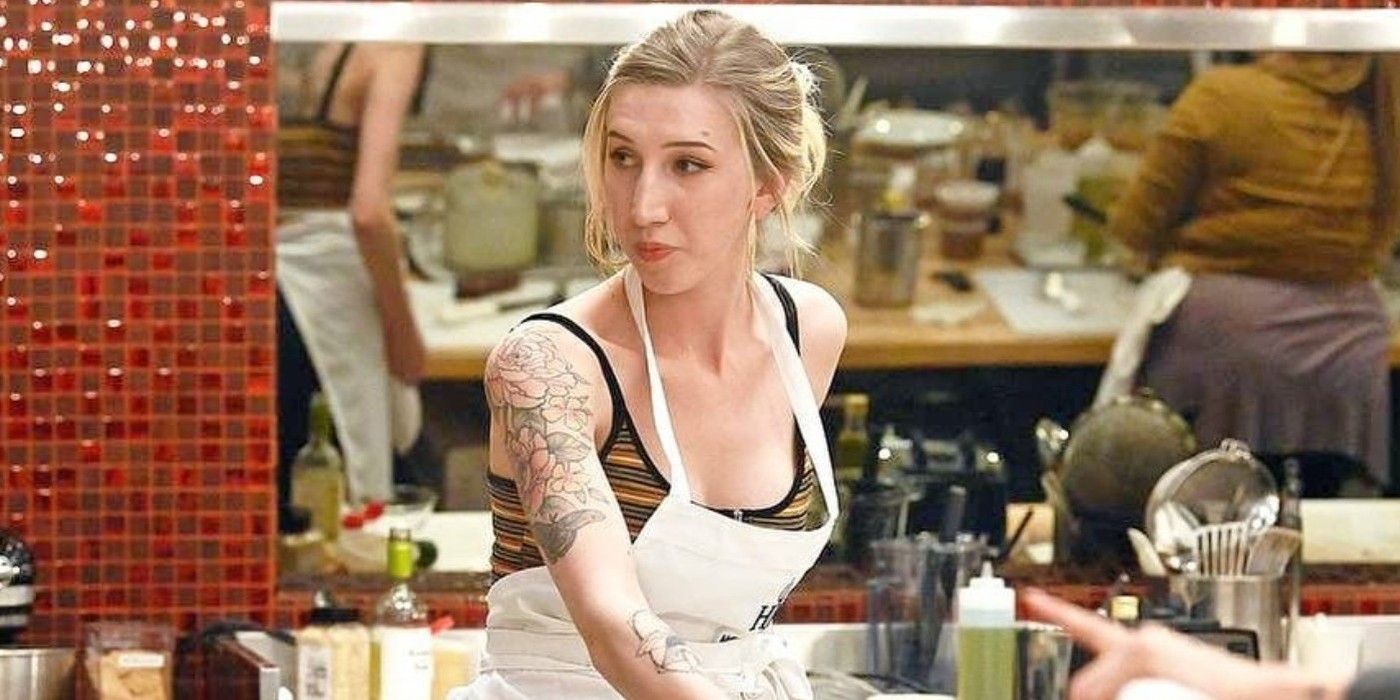 With Hell's Kitchen season 19 finally complete, many fans are looking back to learn more about former competitors, including Nicole "Nikki" Hanna. At 27, she was one of the youngest contestants to appear on the show. While Hanna was often considered the kindest and softest amongst her competitors, she proved that she could bring a team together. These days, the young chef has her eyes on the future and is involved in a number of projects.
Nicole Hanna hails from a sleepy New Hampshire town known as Wolfeboro. Before making it onto Hell's Kitchen, Hanna had been working in a hometown restaurant, Wolfe's Tavern. Her resume may not have been as long as some of the competitors she was facing, but she didn't let that stop her. Of course, transitioning from cooking in a local pub to competing in a city like Las Vegas wasn't easy for the young chef. Going from preparing family-style comfort food to trying to dazzle temperamental Chef Ramsay was no easy feat.
In an interview with Northjersey, Hanna said, "The show was equal parts intimidating, challenging, and empowering." In the beginning, Hanna was often seen as the weak link and was criticized by her fellow red team members. She had only been cooking for two years and had no professional culinary training whatsoever. While she had a rocky start, she was able to slowly pull herself and the red team members together, thanks to her creativity and leadership. See Nikki below:
In the beginning, co-contestant and teammate Amber Lancaster was hard on Nicole. Lancaster's resume looked very different from Hanna's, since she had been trained at the prestigious cooking school, Le Cordon Bleu. Lancaster worked for Michelin-starred restaurants and for other cooking game shows. However, Lancaster and Hanna grew close, and today, Hanna works with Lancaster at the MC hotel in Montclair, New Jersey.
Between services, Hanna works on developing a new chef's cooking uniform designed specifically for women. Her business is known as Yellow Jacket Chef Wear and she is the CEO. Hanna had grown tired of wearing cooking uniforms designed specifically for men, as such garments don't fit every female body type well. Now, Hanna hopes to bring an assortment of chef's wear options to women.
SPOILER ALERT: Hanna didn't win the Hell's Kitchen competition. That being said, she's taken full advantage of the exposure she received while appearing on the show. Amber Lancaster helped her land her first serious cooking job and has taken her under her wing. Also, Hell's Kitchen celeb Gordon Ramsay has said that she improved more than any other chef that season, and even offered her career opportunities in any of his restaurants, including his Lake Tahoe eatery.
Source: Northjersey