HALO Show Set Images Reveal New Look At Warthog & Marines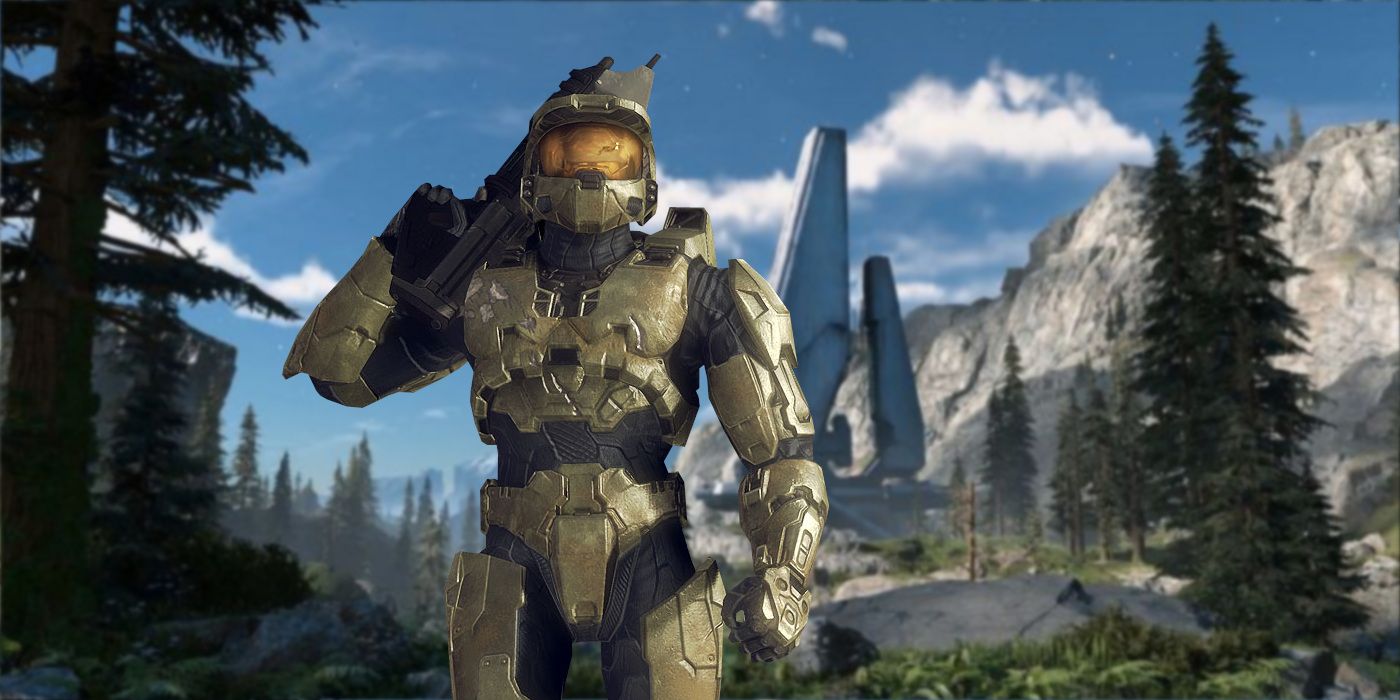 New set images from the Halo show off the live-action Warthog and Marines gearing up for combat. Based on the long-running Xbox video game series, Halo is set to debut on Paramount+ sometime in 2022. It was previously slated to be a Showtime original, but the series will now go straight to streaming in a big get for the burgeoning streamer. The series will focus on the 26th century war between the United Nations Space Command and the alien race called the Covenant.
Halo originally went into production in 2019, but filming was stalled when the coronavirus pandemic hit. Master Chief actor Pablo Schreiber confirmed production had resumed in late 2020 with a look at the live-action version of the iconic character. Details have proven scarce, but fan anticipation for the series is high – a Halo television series has been in the works since 2013 and, with a release in sight, fans are clamoring for any hints at what the series has store.
Luckily, new set photos from Twitter user Mikethehuman_ have given fans a taste of what to expect from the series ahead of any official look at Halo. One of the photos is of the live-action version of the Warthog vehicle used prominently in the video games. Another photo shows Marines getting ready for combat, with what looks to be the United Nations Space Command logo on the back of their uniforms. Check out the photos below:
Live action Warthog and marines spotted in Hungry pic.twitter.com/t2sgFNjhrV

— Mike (@Mikethehuman_) February 27, 2021
Now that Halo has a release date planned, fans can rest easy knowing the show will premiere at some point the first quarter of 2022. The photos at least hint that the series will be adapting elements of the video game faithfully, another sign that the studio is taking time to do the series justice. If the streamer wants to make Halo one of their defining series amidst a slew of other Paramount+ shows, they have to do it right and these photos at least indicate that they are doing so.
Halo may still be a little under a year from being released, but with five episodes already in the can when production shut down in 2020, a first look at the series seems imminent. A first look at Halo's cast was shown off nearly 16 months ago, but it's time for Paramount to begin building up hype over the next year before Halo's premiere in the hopes of attracting subscribers to the fledgling streaming service. It certainly will attract longtime fans of the video game to Paramount+, but it remains to be seen if the series can draw in new fans willing to enter the world of Master Chief. If done right, though, that shouldn't be a problem.
Source: Mikethehuman_/Twitter