Half-Life: Alyx Needs To Come To PS5 After PSVR 2 Reveal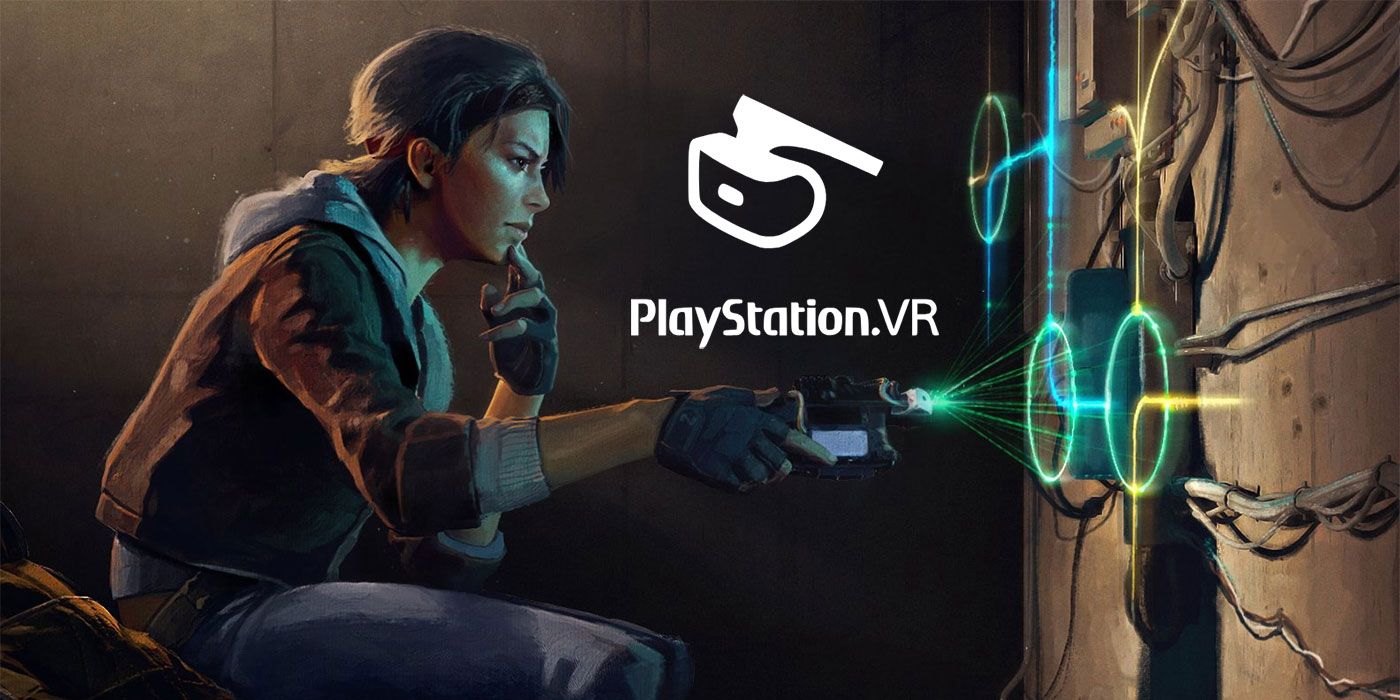 After years of patent filings, rumors, and speculations, Sony confirmed that it would launch a new generation of PlayStation VR on February 23. Release date details and the headset's new design remain under wraps, but the company unveiled that the PSVR 2 would be a "dramatic leap" in performance and interactivity. The upcoming device was announced to only require one cord to connect to the PS5, making it less cumbersome. But Sony's sweeping hardware updates need to be matched by a commitment to bring the best VR titles to the PS5, including Half-Life: Alyx.
Valve's latest installment of its iconic sci-fi franchise has garnered nearly unanimous acclaim as the best VR game ever to be released. Half-Life: Alyx blended stunning world-design, creative puzzles, and satisfying mechanics to create one of the most immersive gaming experiences ever. Unfortunately, the title requires a high-end gaming PC and an accompanying VR headset to play, which means console gamers have been completely left out of what could be one of the best games in years. A Sony and Valve partnership could bring down that barrier to entry.
Currently, the PlayStation 5 is the only console that remains dedicated to VR. The original PSVR headset reached 5 million lifetime sales as of 2020, so console owners are clearly interested in adopting the technology. Still, lack of content bedevils PSVR. Many gamers still haven't been swayed by Sony's selection of VR titles enough to warrant spending another few hundred dollars on a headset. Half-Life: Alyx could serve as the marquee title to get players through the door as a must-play and set up Sony and Valve for success in the future. But is a Sony-Valve partnership even realistic?
The gaming monoliths haven't always seen eye to eye. Valve co-founder Gabe Newell recently revealed that he prefers the Xbox Series X over the PS5, and he's aired his grievances about how the PlayStation's software architecture makes developer lives more difficult. Even so, Valve and Sony joined forces in 2010 to bring Portal 2 to the PS3. That means another partnership wouldn't be completely out of the realm of possibility, and this time there's a lot more on the line.
Valve's release of Half-Life: Alyx and its proprietary VR headset the Valve Index made it clear that Valve wants to be a power-player in the VR space, but its games and hardware suffer from an accessibility problem. On the other hand, Sony has made VR more accessible by removing the PC from the equation but lacks heavy-hitting titles to tantalize gamers to spend on a headset. The launch of PlayStation VR 2 presents a unique opportunity for both parties to advance their own VR aspirations while also helping them achieve their individual goals. There haven't been any signs that another Sony-Valve partnership will materialize just yet, but the alliance could make VR more popular than it has ever been.