Guild Wars 2 Art Possibly Shows Upcoming (Or Canceled) Projects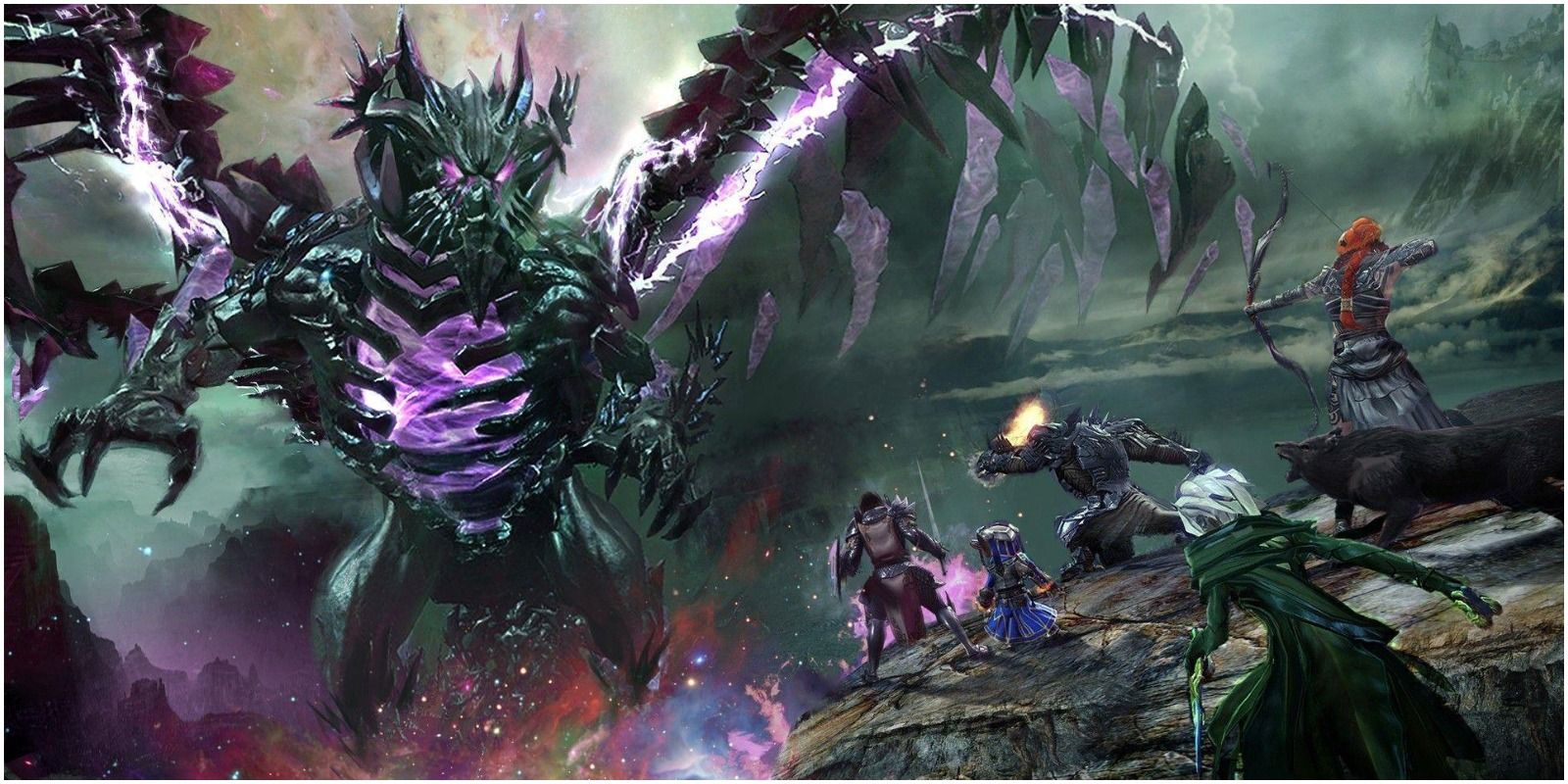 According to some artwork, Guild Wars 2 developer ArenaNet may or may not be in the development of some type of game using Unreal Engine 4. ArenaNet has been developing the MMO since 2012 with multiple expansions for its still consistent player base. While nothing outside of Guild Wars 2 has come out from the studio, there have been rumors of new IPs coming soon for years. The game also announced to be coming to Steam, raising eyebrows that new content might be on the way.
With their new expansion, End of Dragons, set for release this year, fans wonder just what the team is going to do next. Rumors of a mobile Guild Wars 2 game and an all-new console game have swirled for a while. Still, no concrete or definitive details have been made available up until this point. With such sparse details on future content and a restructuring of the company that involved delaying or canceling unknown games, very little can be speculated about what comes next.
A report from Guildnews (via Massivelyop) may give a glimpse into what is happening at the studio. Unseen artwork from former ArenaNet environmental artist Megan Glennon's portfolio, shared on Twitter by user that_shaman sheds a bit of light on what the studio has cooking, or at least did, for its next game after Guild Wars 2. While Guildnews.de reports that the games shown are dead, listings for a lead level designer and a game director indicate that something is definitely in the works right now at ArenaNet. Glennon has since set her portfolio to private.
Guildnews found some absolutely cool screenshots of what appears to be Arenanet's canceled #GuildWars2 mobile game and Unreal Engine 4 project! https://t.co/hKYaZebA7i pic.twitter.com/7CI5Lu81SC

— that_shaman (@that_shaman) February 25, 2021
While Guild Wars has traditionally been a PC-only series, the success of other MMOs like Final Fantasy XIV and Elder Scrolls Online have both done exceptionally well on consoles. One of the games that are supposedly in development is a fantasy RPG game for consoles, a first for the dev team. Initially, the team was supposed to be working on a port to consoles shortly after its release, which, never happened as any word about the port ceased after 2013. While the game is still reasonably popular, with hundreds of thousands of players still logging in to play, one can only wonder how long after End of Dragons does the team need to figure out how to stay relevant.
Conversely, ArenaNet may not need to be in any rush to try and push out a new MMO or whatever they are working on. Many MMOs have risen and fallen in the time that GW2 has existed, and many people are willing to keep playing a polished and established multiplayer game than wasting time on the other dozens of mediocre MMOs out there in the wild. Its biggest competition, Blizzard, is still updating and producing content for World of Warcraft after nearly 17 years, so who is to say that Guild Wars 2 is ending anytime soon. Regardless, the artwork shown could be a good sign of things coming soon or of a long-dead project. Time will tell.
Guild Wars 2 is available now on PC.