GTA Online Player Cuts Load Times By 70%, Asks Rockstar To Use Their Work In Update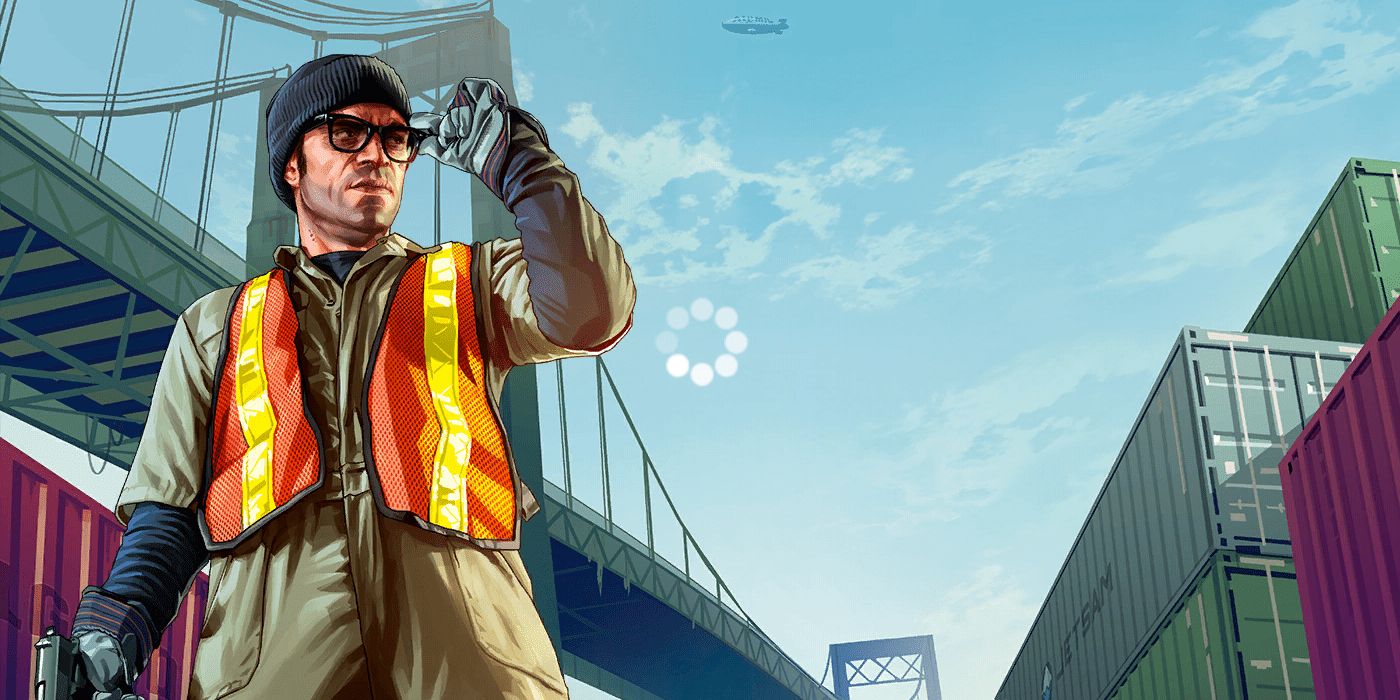 One savvy programmer has taken Grand Theft Auto Online's slow loading times into their own hands, drastically improving the game's loading screen length by as much as 70 percent, and they're now asking Rockstar Games to use their work in an update. GTA Online has never been known for fast loading times, but developer Rockstar Games has never done much to improve this issue over the years, but now it has less of an excuse to leave the matter unresolved.
GTA Online has been on the market since 2013, when it was released as the online component to Grand Theft Auto V. The online multiplayer game is set in the fictional state of San Andreas and gives players a chance to freely roam the map. However, up to 30 players can also participate in competitive or cooperative matches involving crime tasks and heists. Ultimately, a single player's goal is to become a well-known criminal. GTA Online has received updates and new additions for years, but fans have really been asking for one thing: faster loading times. Memes and discussions about GTA Online's notorious flaw have circulated for seven years, to no avail.
PC user and enterprising developer t0st has had enough. T0st shared an online journal detailing their process of improving GTA Online's load times from start to finish, which Digital Foundry explains in layman's terms. An initial test on T0st's PC showed that GTA Online loaded six times slower than single-player mode, which is unideal for obvious reasons. Observing performance data, they noticed a strange spike in CPU usage after the one-minute mark while loading up the online portion of the game. It's noted that the spike in CPU "suggested that the lengthy load times weren't caused by Rockstar's servers or data being read off a drive." Rather, something that required extra processing was running on the CPU.
T0st set out to investigate what exactly was using up CPU time. For one thing, they found a text file containing all 63,000 purchasable items, and then every character in GTA Online, which amounted to a ton of CPU time. T0st also found that the game prepares this item data by recording each item's stats, category, name, price, and other data, in addition to what Judd called a "fingerprint" that identifies each item. The fingerprints compare the items to others to find duplicates. Basically, loading 63,000 items and then some takes a very long time. T0st fixed these issues by overwriting the game's functions with their own code and eliminated the need to double check for any new items. When everything was said and done, the loading times improved by 70 percent.
If T0st can do it, Rockstar can do it. T0st called on Rockstar to use the programmer's methods, which T0st said should take a Rockstar employee no more than a day. To be fair, Rockstar may already be busy working on getting GTA 5 to PS5 and Xbox Series X/S. Both consoles already boast faster loading times in general, so it's possible that GTA Online will be improved on the new generation systems. Still, this leaves PC and previous-gen console users in need of their own loading time fixes.
GTA Online is available on PS4, Xbox One, and PC.
Source: T0st, Digital Foundry