GTA 6 Rival Everywhere May Come To PS5, Xbox Series X Sooner Than Expected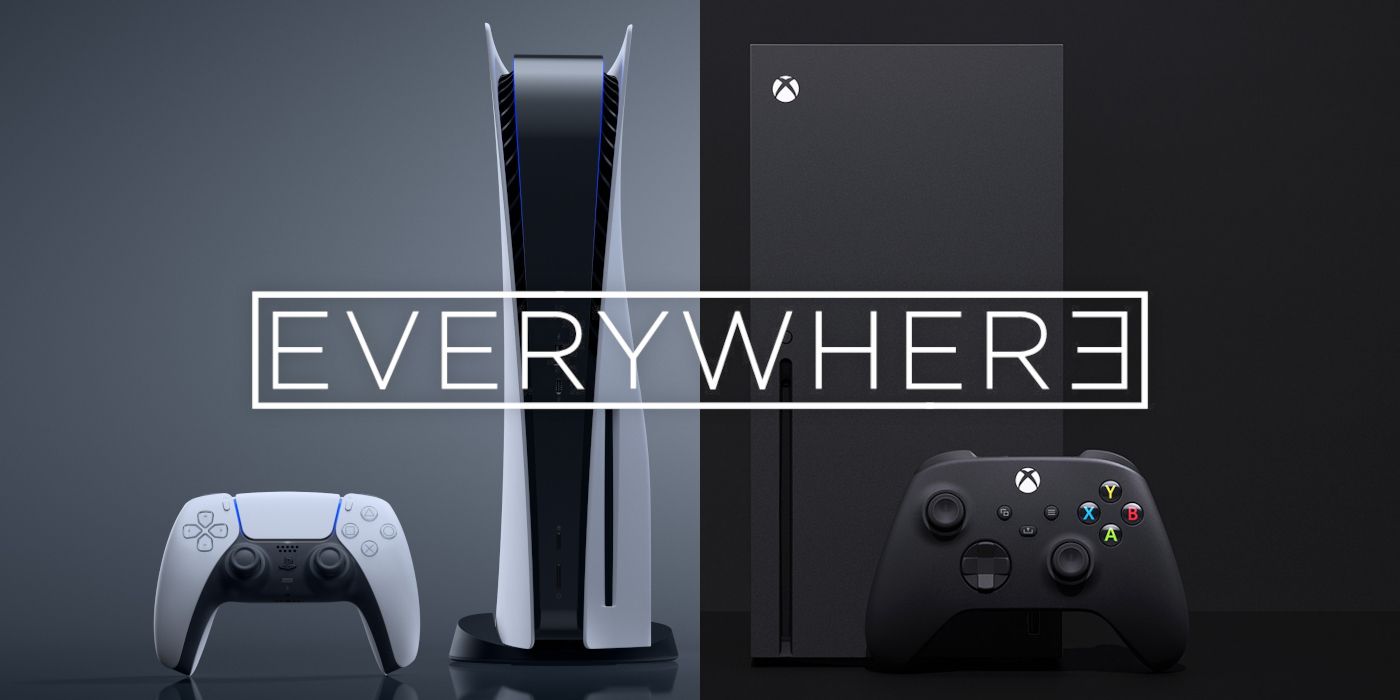 The rivalry between studios Build a Rocket Boy Games and its developers' former home, Rockstar Games, is heating up with the confirmation that Grand Theft Auto VI rival sandbox game Everywhere has been moved from Amazon's Lumberyard Engine to the more powerful Unreal Engine, hinting at a more proximal PlayStation 5 and Xbox Series X/S release than previously expected. The otherwise mysterious rival to Rockstar's powerhouse Grand Theft Auto series has recently received major infusions of cash, fueling speculation that Everywhere could become a serious contender in the sandbox genre that Rockstar currently dominates unopposed.
Build a Rocket Boy Games was the result of a messy split between Rockstar's parent company Take-Two and former Rockstar North President Leslie Benzies that resulted in a lengthy legal battle between the two over alleged unpaid royalties. But as P. G. Wodehouse once aptly said, "It is never difficult to distinguish between a Scotsman with a grievance and a ray of sunshine," and Benzies wasn't content to end things with a legal dispute. With two other ex-Rockstar employees, in 2016, he began development on a game that wasn't explicitly set to rival Grand Theft Auto, but, if successful, undeniably would. (And Everywhere has the funding to make it happen.)
Everywhere is being designed with freedom in mind, and while Benzies insists that it's very different from Grand Theft Auto, they do share some fundamental traits. Everywhere was born and raised on Amazon's Lumberyard Engine, which is supported on eighth-generation platforms like the PlayStation 4 and the Xbox One, but isn't capable of operating on ninth-gen systems. Between that and no confirmed launch date, there was only limited speculation about when the title would be released. Now, Build a Rocket Boy Games announced on Twitter that Everywhere has officially made the transition onto the more powerful and ubiquitous Unreal Engine, which does supported current-gen consoles, including the PlayStation 5 and the Xbox Series X/S.
Big News – EVERYWHERE is now on Unreal Engine!

We're hugely excited about harnessing this powerhouse tech to create amazing new worlds, and are actively hiring in all disciplines in Edinburgh and Budapest. Hit the link and apply today!https://t.co/MoZ7Ztr2lK pic.twitter.com/BP71MB7gUi

— Everywhere (@everywhere_game) November 13, 2020
Between the extra money and the completed engine switch, it's reasonable to assume that the game is gearing up for a current-gen launch. There's still no confirmed release date, but between the recent windfall and the engine switch, it's reasonable to assume that development is moving along at a good clip. Although Rockstar has yet to officially confirm a Grand Theft Auto VI, the last instalment was back in 2013 and fans are growing impatient. So Everywhere's progress might spur things along at Rockstar, seeing as Grand Theft Auto is their most profitable cash cow, and they're very likely not to let Everywhere be released first and snatch up any of their potential profits.
So while Everywhere isn't just around the corner, it's at least revved up its engines and turned on its high-beams, so the world knows that it's there. And that it's coming. Eventually.
Source: Build a Rocket Boy Games