Golden Globes 2021: The Biggest Snubs & Surprises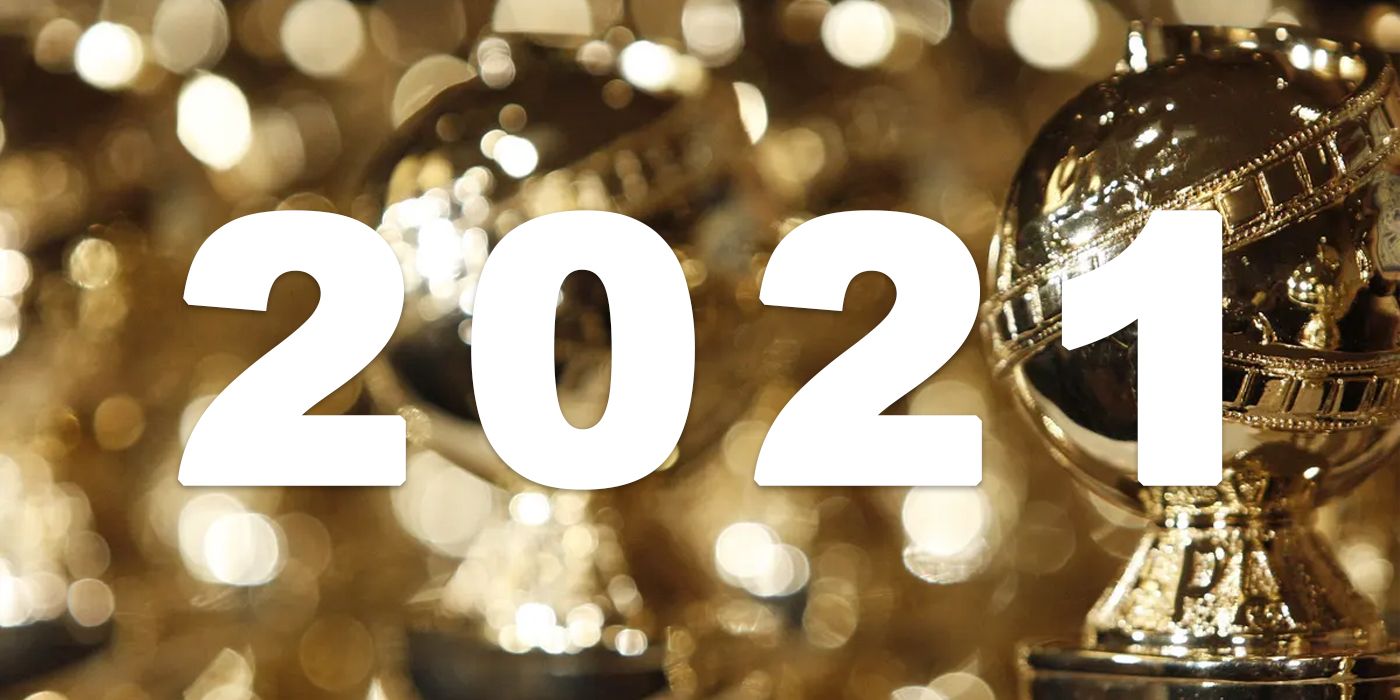 The 78th Golden Globe Awards saw the Hollywood Foreign Press Association both honoring surprise winners and snubbing some deserving movies and actors. While the ceremony is usually considered a starting point for the cinema awards season, the HFPA has been the target of some criticism in 2021 – for pigeonholing critical darling and crowd favorite Minari into Best Foreign Language Film, and for a lack of transparency and lack of diversity in its voting bloc.
There has not been a year like 2020 for movies in memory, with major releases and small productions alike battling closed cinemas, production delays and constantly changing release dates due to restrictions resulting from the COVID-19 pandemic. The ceremony itself was delayed – it usually takes place in early January – though the eligibility period was unmoved. Perhaps the number one winner of the evening could be considered Chloé Zhao, who won both Best Director and Best Picture (Drama) for her poignant rumination on loneliness and grief, Nomadland. Zhao is the first female Chinese director to win either Globe for their work. Several winners took home gongs after a late entry to their races, including acting wins for Daniel Kaluuya (Judas and the Black Messiah), Andra Day (The United States vs Billie Holiday), and Rosamund Pike (I Care A Lot). Winners accepted their prizes via video call, with pets and family members often making an appearance.
As usual, the winners in film categories at this delayed Golden Globes ceremony further solidify their chances at the Academy Awards, also delayed until April with nominations being announced on March 15. So which were the biggest 2021 Golden Globes snubs and surprises?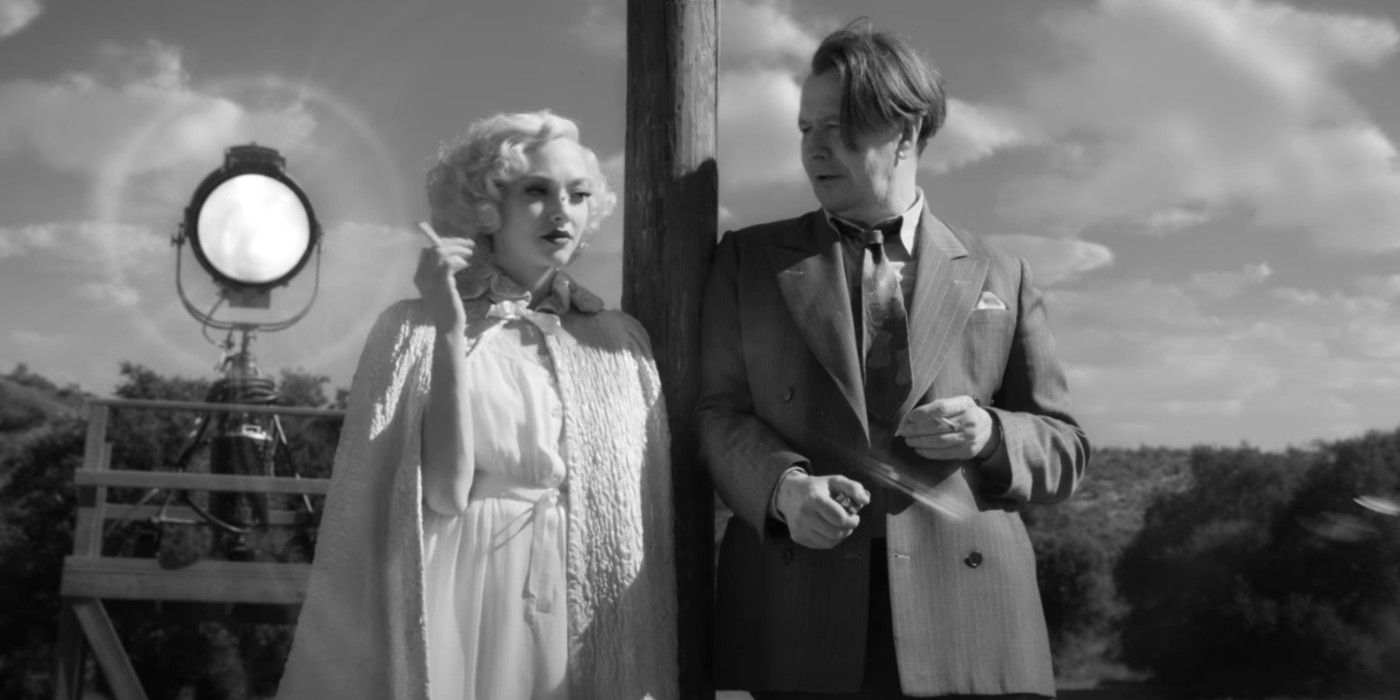 If there was a sure bet going into the 2021 Golden Globes ceremony, it might have been that Mank, the film directed by critical darling David Fincher and released on Netflix, would have won something. It was nominated more than any other title – across six categories – and had significant buzz, in particular around supporting actress Amanda Seyfried and her career-best performance as Marian Davies. It lost in every category: To Nomadland for best picture (drama) and Chloe Zhao for best director; to Chadwick Boseman for best actor; to Jodie Foster (The Mauritanian) for supporting actress; and Aaron Sorkin (The Trial of the Chicago 7) for best screenplay. Trent Reznor and Atticus Ross lost to themselves (and Jon Batiste) for their score for the animated movie Soul. Perhaps furthering its chances of success, Mank is based on the life of Herman Mankiewicz, writer of Citizen Kane, and brings to life the golden age of Hollywood – typically a story the HFPA awards highly. Turns out it wasn't the year for the Netflix title.
Categories: Best Motion Picture – Drama, Best Director (David Fincher), Best Actor in a Motion Picture – Drama (Gary Oldman), Best Supporting Actress in a Motion Picture (Amanda Seyfried), Best Screenplay (Jack Fincher), Best Original Score (Trent Reznor & Atticus Ross).
Who won: Nomadland, Chloe Zhao, Daniel Kaluuya, Jodie Foster, Aaron Sorkin, Trent Reznor, Atticus Ross, and Jon Batiste.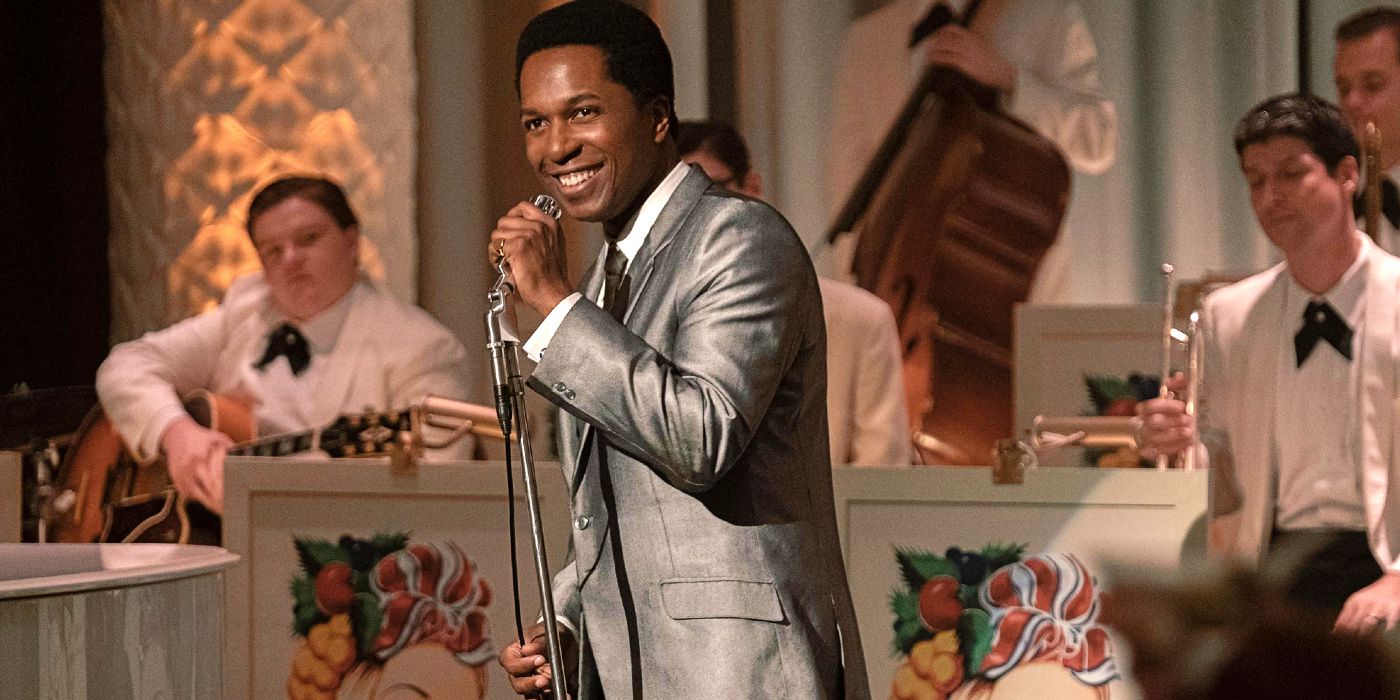 The powerful multi-talented performance from Leslie Odom, Jr. in Regina King's One Night in Miami, alongside his songwriting and singing for the movie, meant he was a frontrunner for both categories. He ended up losing out for both, as well as the third nominated title in which he appears: Hamilton. In One Night in Miami, he portrays legendary singer Sam Cooke, spending one night (in Miami) with a group of black luminaries and friends: Malcolm X, Muhammad Ali, and Jim Brown. Each character has moments to shine, and every actor puts in a stellar effort, but Odom, Jr. as Cooke was seen as a true highlight and the film's most likely winner.
Category: Best Actor in a Motion Picture – Drama; Best Original Song.
Who won: Daniel Kaluuya for Judas and the Black Messiah (actor); "Io Sì (Seen)" from The Life Ahead (original song) by Diane Warren (music and lyrics) and Laura Pausini, Niccolò Agliardi (lyrics).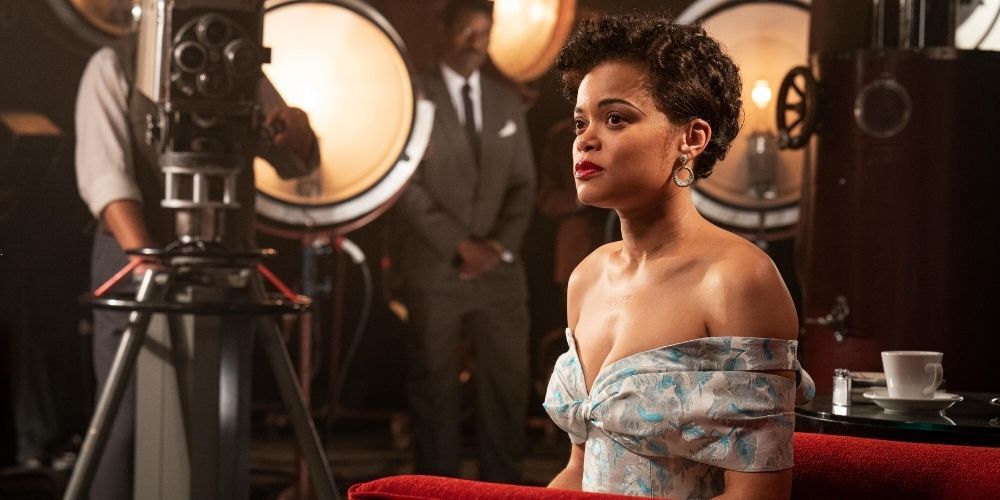 In a surprising win in maybe the most competitive category, Andra Day won her first Globe for her portrayal of the title character in The United States vs Billie Holiday. It was an upset for acting giants in the same category: Viola Davis, Frances McDormand, Carey Mulligan, and Vanessa Kirby were all considered more likely to win. It was one example of potential recency bias, with The United States vs Billie Holiday only being released officially two days before the ceremony. In the film, Day portrays the real-life singer Billie Holiday as she battles addiction and is targeted in a sting operation by the United States government.
Category: Best Actress in a Motion Picture – Drama.
Who won: Andra Day, The United States vs Billie Holiday.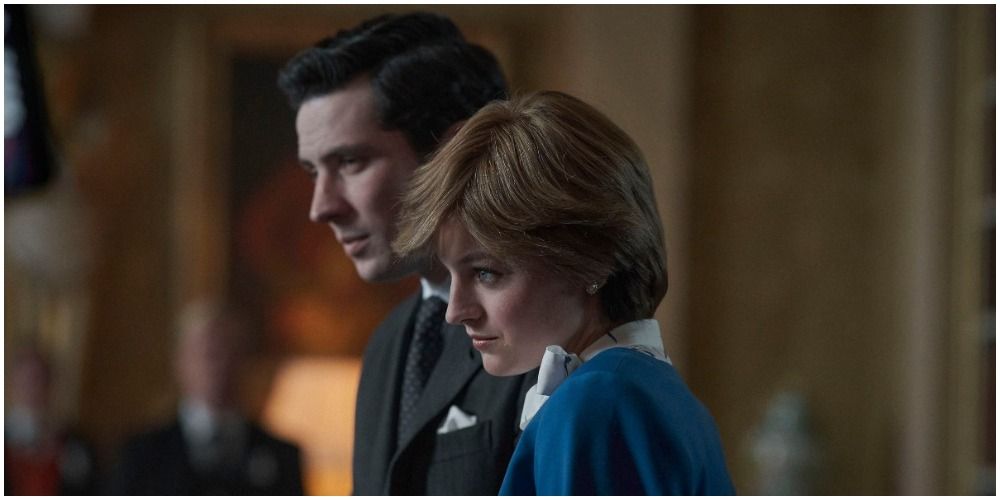 Despite season 4 being less strongly praised than earlier seasons, The Crown upset two acting categories with surprise wins. Newcomer Emma Corrin was convincing in her portrayal of Princess Diana Spencer in the series, and took the award for Best Actress in a Drama TV Series, winning out over Hollywood heavyweights including Jodie Comer (Killing Eve), Laura Linney (Ozark), Sarah Paulson (Ratched), and her own screen-mate Olivia Colman (The Crown). Similarly, Josh O'Connor took the gong for his role as Prince Charles in a crowded field that included Jason Bateman (Ozark) and Bob Odenkirk (Better Call Saul), both considered likelier bets for the Best Actor in a TV Drama Series Globe. Matthew Rhys (Perry Mason) and Al Pacino (Hunters) – three-time Globe nominee and four-time winner respectively – rounded out a crowded category. The portrayal of the rocky romance between Prince and Diana was the highlight of season 4 of The Crown, bringing the show towards a more contemporary setting and covering drama that was widely publicized at the time.
Category: Best Actor in a TV Drama Series, Best Actress in a TV Drama Series.
Who won: Emma Corrin and Josh O'Connor.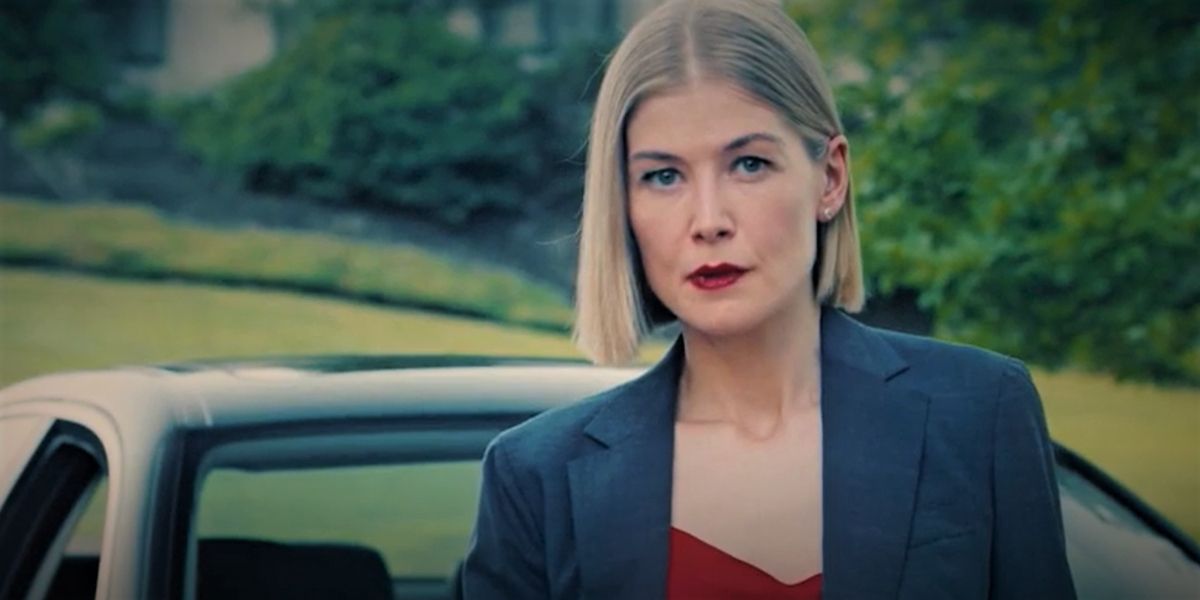 Rosamund Pike won Best Actress for her role in I Care A Lot — surprising given that her film only released at TIFF in September, and hit wide release on Netflix on 19 February, just nine days before the ceremony. In the film, Pike plays a manipulative professional guardian who attempts to drain her aged targets of their life savings. Maria Bakalova, the supporting actress in Borat Subsequent Moviefilm was widely believed to be the frontrunner in this category which also included Michelle Pfeiffer (French Exit), Kate Hudson (Music), and Anya Taylor-Joy (Emma). Pike's acceptance speech offered a sign of the times – she acknowledged her fellow nominees and accepted her Golden Globe Award in a stunning red gown on the floor in a hotel room on her own over a video call.
Category: Best Actress in a Motion Picture – Comedy or Musical.
Who won: Rosamund Pike.
Update: An earlier version of this article mischaracterized Chloe Zhao as Asian-American. She is Chinese.