Godzilla vs. Kong Voted March's Most Anticipated Movie
Godzilla vs. Kong has been voted the most anticipated movie in March, according to a TV Time chart. The fourth installment in Legendary and Warner Bros.' MonsterVerse, Godzilla vs. Kong will see the highly-anticipated epic showdown between the monster movie icons. Directed by Adam Wingard, Millie Bobby Brown and Kyle Chandler will reprise their roles from Godzilla: King of the Monsters, along with a cast including Alexander Skarsgård, Rebecca Hall, and Brian Tyree Henry. Godzilla vs. Kong is one of Warner Bros' 2021 movies that will release both in theaters and on HBO Max as part of the studio's latest plan.
The film's first trailer debuted in late January and gave audiences a look at the first big-screen battle between Kong and Godzilla since the 1962 crossover movie King Kong vs. Godzilla. However, unlike that film, Godzilla vs. Kong is expected to have a definitive winner between the two creatures. The trailers make it clear Kong is the hero needed to protect humanity against the destructive Godzilla. The trailer generated excitement with teases of epic action sequences, but as more footage has been released, it seems Godzilla could have the upper hand in the fight, with Kong appearing as the underdog. The trailer's performance broke online records, becoming the biggest debut ever for Warner Bros. The trailers and the hype surrounding the monster flick have made audiences even more excited to see the two iconic monsters battle it out.
According to a chart by TV and movie tracking app, TV Time, Godzilla vs. Kong is March's most anticipated movie. TV Time asked its users what movie they're most excited to see in the month of March, including PVOD, SVOD, and theatrical releases. Godzilla vs. Kong was voted no. 1, followed by Paramount's The SpongeBob Movie: Sponge on the Run at no. 2, and Tom Holland's Chaos Walking at no. 3. Meanwhile, the upcoming Disney animated movie Raya and the Last Dragon, which hits theaters and Disney+ simultaneously, came in at no. 4.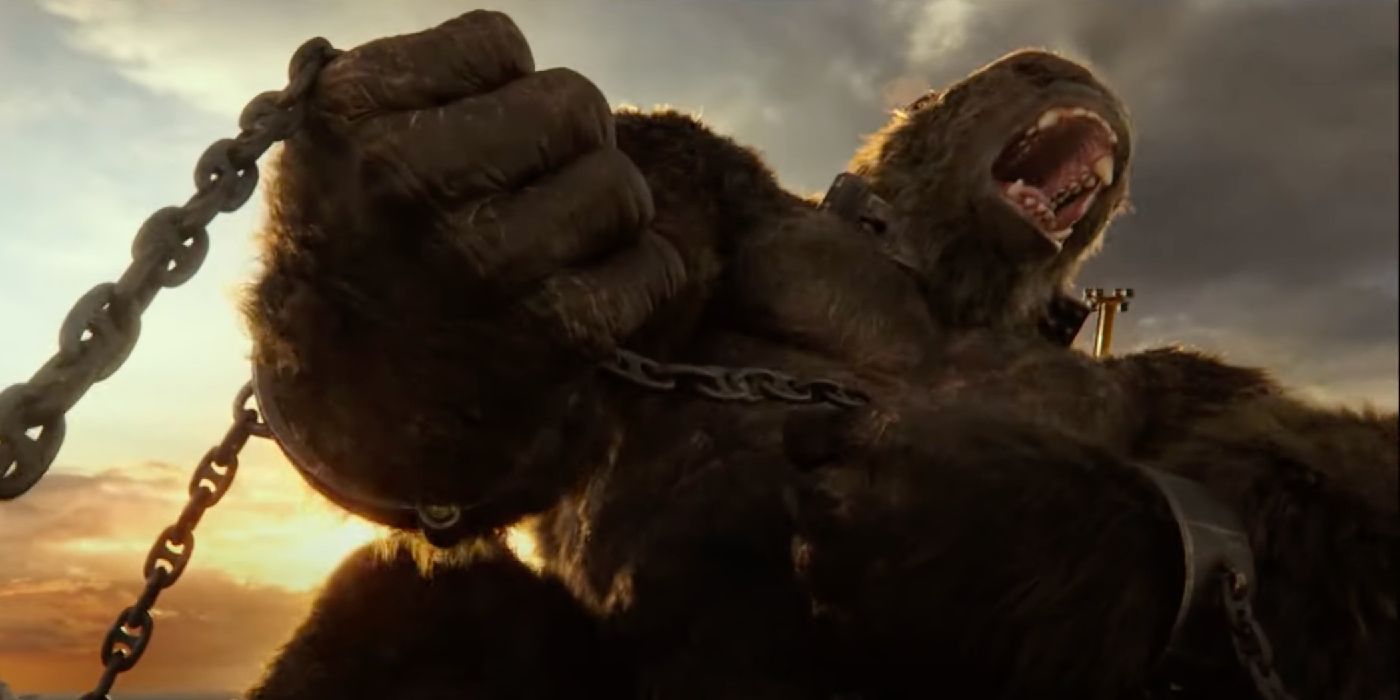 Godzilla vs. Kong takes place about five years after the events of 2019's Godzilla: King of the Monsters and will see Godzilla acting a bit erratically, attacking cities for seemingly no reason. This leads the organization Monarch on a mission into the Hollow Earth through Skull Island to lure the monsters back beneath the surface. As hinted at in King of the Monsters, Godzilla appears to have turned against humanity, having his own motives.
There's clearly a lot of anticipation surrounding Godzilla vs. Kong, which looks to potentially explore more of Godzilla's backstory while featuring some epic battle sequences. With the promise of a big blockbuster hit finally coming out soon in a time where there have hardly been any big movies, it's no surprise audiences are so eager for the movie's release.
Source: TV Time