Godzilla vs. Kong TV Spots Show Hollow Earth & Neon Titan Fight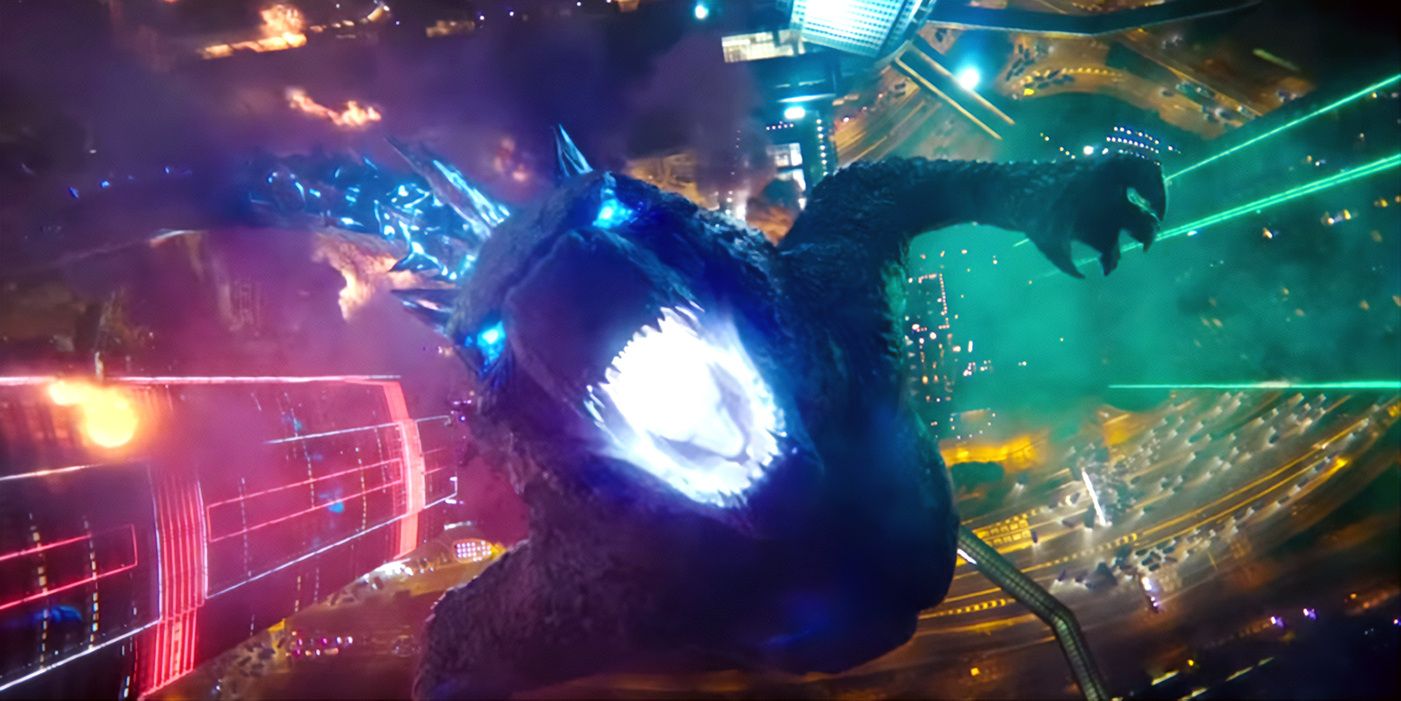 Legendary has released two new Godzilla vs. Kong TV spots showing the Hollow Earth and Titans clashing in a neon-lit Hong Kong. The fight of the century is less than 40 days away from stomping into theaters and streaming. A new sneak peek is coming later this week.
Godzilla vs. Kong is a big movie for a few different reasons. It is something of a culmination, building upon the three films before it. The movie will also be the first major action blockbuster of 2021, setting perhaps an unreachable standard when it comes to large-scale action. At the end of the day, though, the film is notable simply for bringing together the world's most iconic monsters. For a crossover movie, the last complaint one wants to hear is the combatants' showdown wasn't satisfying. That shouldn't be the case with Godzilla vs. Kong. The first trailer established intense action not only in the city, but also on an aircraft carrier. The Titans also look to duke it out underwater, making for an all-around stunning visual experience.
Warner Bros. has released two new Godzilla vs. Kong TV spots with new footage. Fans are treated to new scenes of the Titans fighting, the Hollow Earth, and more. Check them out (via Warner Bros. Taiwan) below.
Off the bat, one of the most interesting things is Kong using sign language. The film's second trailer established Jia uses sign language to communicate with him, but fans now know Kong can also communicate that way. In the TV spot, Kong signs the word "Home." Like the trailer, the footage paints Kong as the underdog of the story. The second TV spot highlights the Titans' battle in Hong Kong, ending with an intense closeup of the monsters roaring at each other.
Briefly, what looks like the Hollow Earth also appears in the new footage. Simply put, the shot is breathtaking. The Hollow Earth is home to a lot of new creatures according to the film's production designers, so fans can look forward to that. All in all, the new TV spots continue to build high anticipation for the MonsterVerse bout. "This won't end until one of them submits" teases a slugfest to the finish. Will Godzilla best Kong, or will Kong use his battle axe and ingenuity to conquer a seemingly antagonistic Godzilla? The answer to that will arrive next month when Godzilla vs. Kong enters the ring.
Source: Warner Bros.