God Of War Ragnarok Dev Says Game Will Release "When It's Done"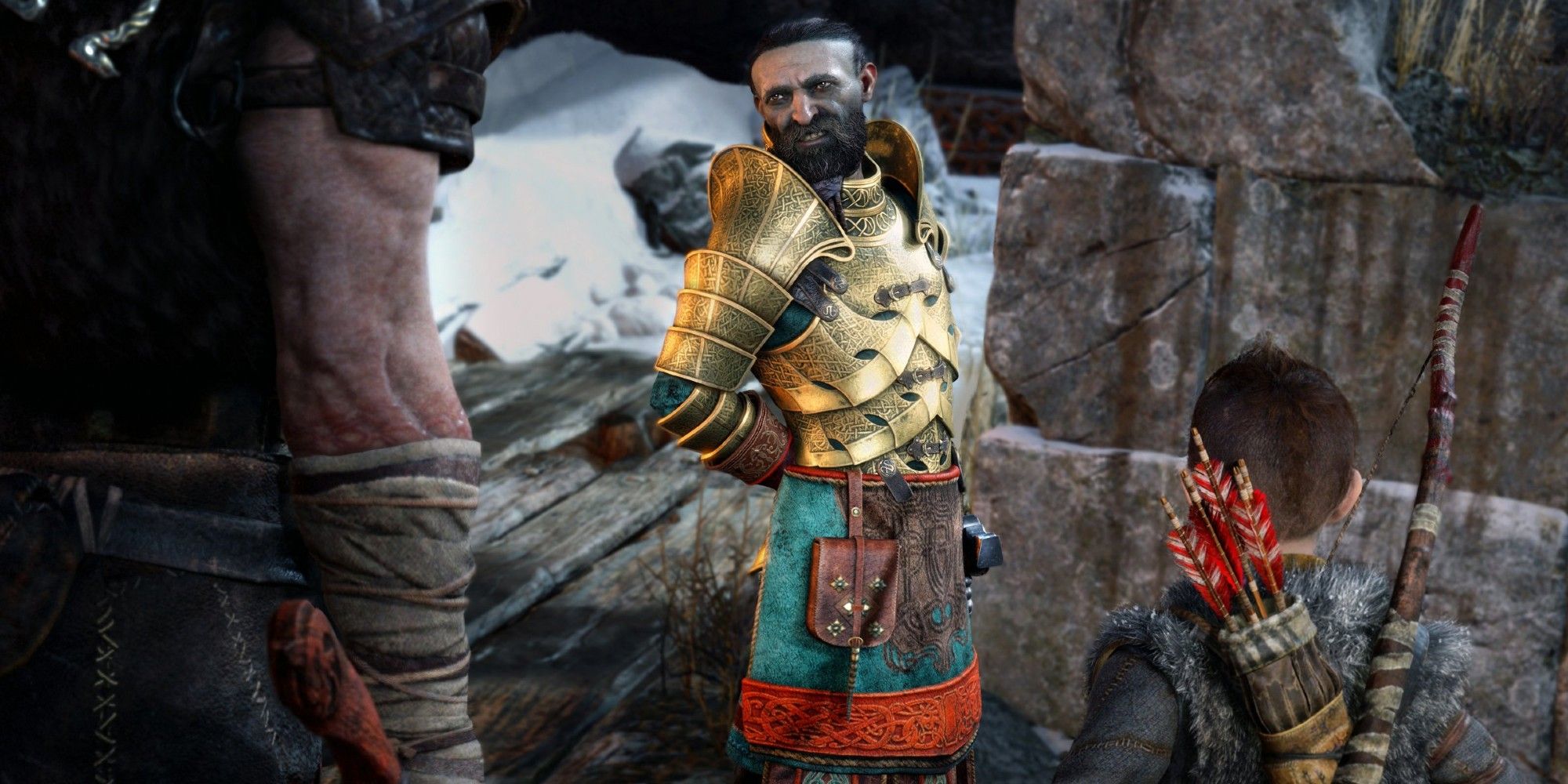 God of War director Cory Barlog has come out on Twitter to say that Ragnorok will release when it's ready. This comes despite the fact that the game was slated to release sometime this year, according to the teaser trailer shown at the first PS5 event. No footage of the game has even been shown since the reveal, and there are no concrete details about what the game is going to feature either. His comment comes after the most recent State of Play event where many expected to get an official release date for the title.
Of the games anticipated for release for the PlayStation 5, the sequel to the award-winning God of War is definitely on the list. The State of Play event was devoid of any news regarding the game; instead, the show focused on games closer to release. Fans are still waiting on anything regarding the story, as the game's ending left a lot of questions to be answered.
Barlog (via Push Square) has been active on Twitter since the game's first reveal, joking that he's never heard of the title. It should be noted that God Of War: Ragnarok is an unofficial title; the game is not far enough along in development to warrant a fully announced name. And, of course, a game as large in scope as God of War will need full polish to match the soft reboot's standards. Barlog may have confirmed that the game is being pushed back with his tweet, assuring fans that the game will be done "WHEN. IT'S. DONE." This has the tone of a frustrated parent refuting an impatient child, and seems to suggest that the game is still a long time coming.
I don't know who needs to hear this…

(certainly not me since I have never heard of it)

but…

WHEN. IT'S. DONE.❤️

(trust that it's what's best for everyone) pic.twitter.com/DVE6hQ9BVA

— Cory Balrog 🖖 (@corybarlog) February 25, 2021
Effectively no information is available about the content of the new game. Fans are eager to find out anything, which unfortunately leads to disappointment after events like PlayStation's recent State of Play. Games like God of War need lots of time and dedication. During a global pandemic, still attempting to finish a game that took five years to develop the first time around is a feat in and of itself.
It is a bit unfair to expect a game with the clout of the first to be finished in just over half the development time. If Cyberpunk 2077 showed the world anything, it is how not to release a major video game. Given Sony's track record of first-party exclusives, the company should be given the benefit of the doubt. Still, it is a bit scary to know that the release date is still about as tentative as the game's name. Whether or not God of War: Ragnorok will release this year is entirely up to Sony Santa Monica and Barlog.
Source: Cory Barlog (via Push Square)