Glee Was A Living Hell Thanks To Lea Michele, Claims Samantha Marie Ware [Updated]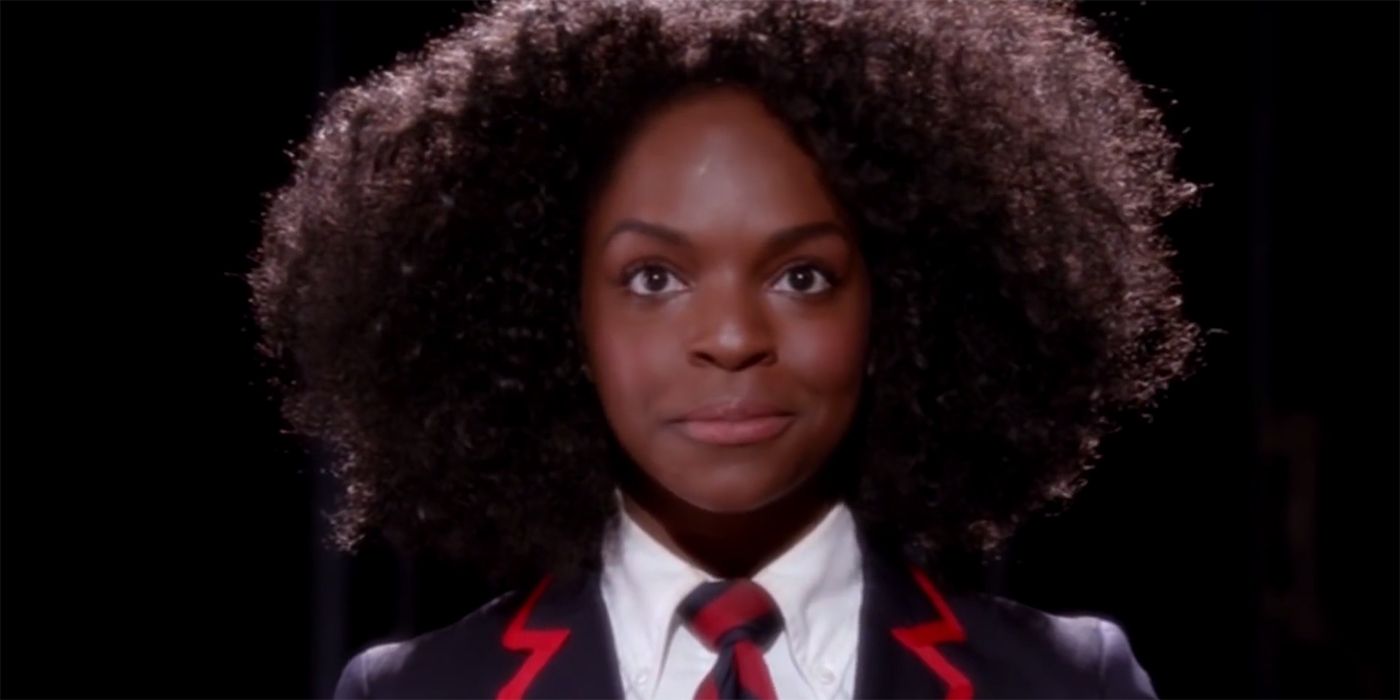 UPDATE: Lea Michele released an apology statement to People. The original article follows.
Samantha Marie Ware claims that her experience on Glee was a living hell, thanks to co-star Lea Michele. Premiering in 2009, Glee was a musical dramedy that initially focused on a diverse group of high school students as they competed in show choir competitions and dealt with personal struggles. The series would run for 121 episodes, coming to an end in 2015, and the central cast often shifted from one season to next. Michele was a mainstay however, portraying Rachel Berry. Her character would often interact with newer characters, serving as a bridge that allowed audiences to grow familiar with the frequent additions to Glee's roster of talent.
Ware was among the late additions to Glee, joining the dramedy in its final season and appearing in 11 episodes as Jane Hayward. When they are first introduced, in the season 6 episode "Homecoming," Rachel tells Jane that even though they might be rivals on stage, they should support each other as two women caught up in the same fight. Rachel subsequently coaches Jane through an important audition. In spite of the on-screen comradery, recent tweets by Ware reveal that the atmosphere behind the camera was quite different.
Michele had recently tweeted a message mourning the death of George Floyd and using the hashtag #BlackLivesMatter. Ware responded to the post two days later, saying that her experience with Michele on Glee caused her to question her career in Hollywood. The actress said that Glee, which was her first television gig, was a "living hell" due to her experiences of "traumatic microaggressions." Ware's post, which includes a specific and strange accusation, can be read below.
Michele has yet to respond to Ware's post. However, other Glee cast members have expressed support for Ware. Amber Riley, an original cast member on the series who played Mercedes Jones, reacted positively to what Ware had to say. Alex Newell, known to Glee fans for portraying Unique, also applauded Ware's post. Dabier Snell, who appeared as a guest on the series, came forward with a story of his own and claimed that Michele wouldn't allow him to sit with other members because she felt he didn't belong there.
Ware has had an active career since her stint on Glee, guest-starring on NCIS: New Orleans and having a featured role in Netflix's What/If. She will also be seen in Doom Patrol season 2, playing one of Crazy Jane's personalities. It will be interesting to see how Michele responds, if she chooses to, but regardless it's clear that Ware hasn't forgotten her short stint on Murphy's popular dramedy. It's one of the few times where it would be fitting to wish that the real world hued closer to the hyper-optimism regularly depicted on Glee.
Source: Samantha Marie Ware, Amber Riley, Alex Newell, Dabier Snell
Update Source: People