Gina Carano Has No Hard Feelings Against Pedro Pascal After Mandalorian Firing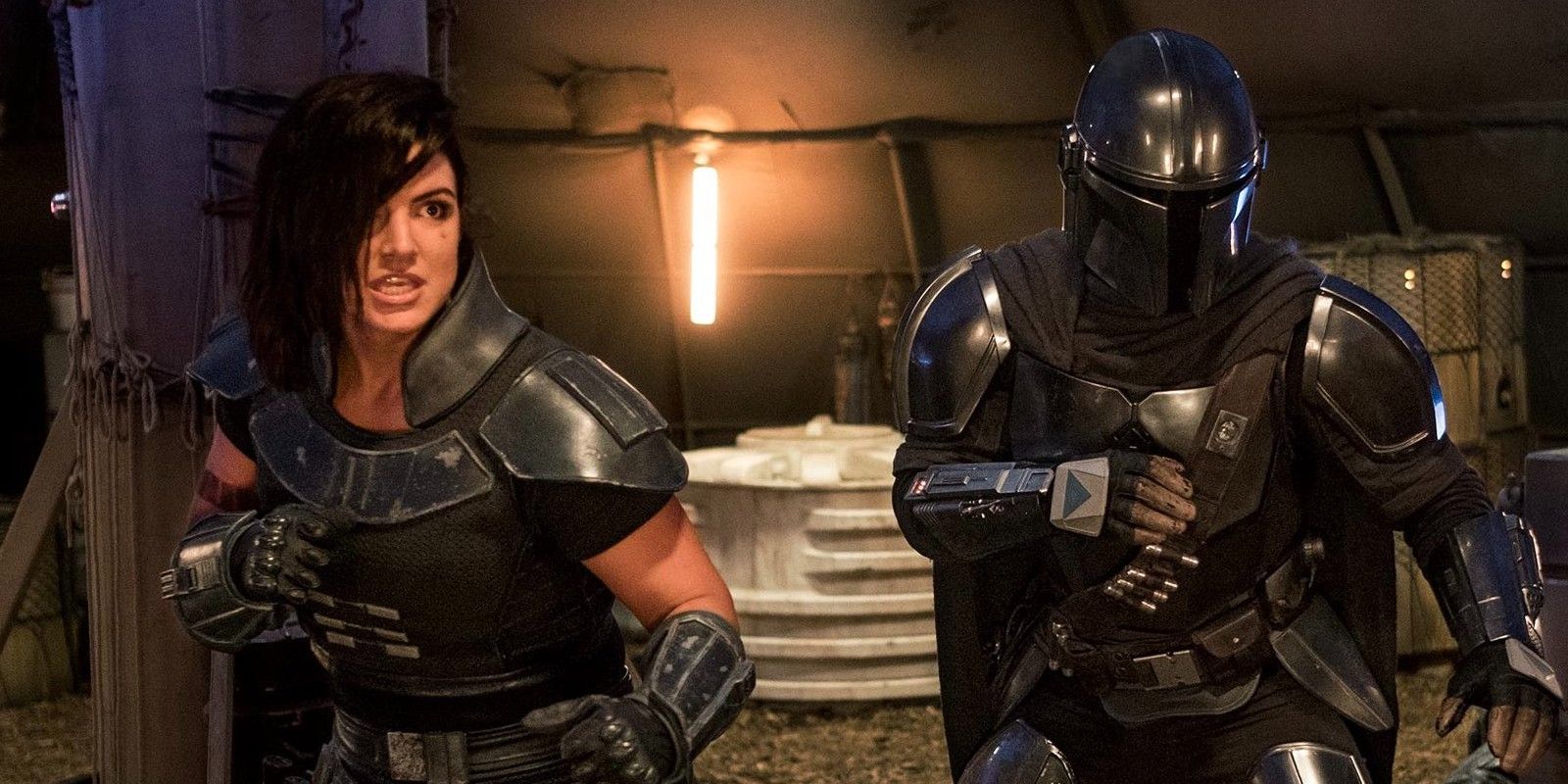 Gina Carano says she has no hard feelings against Pedro Pascal following her firing from The Mandalorian. While Pascal plays the titular bounty hunter Din Djarin on the Star Wars show, Carano appeared in seasons 1 and 2 as his ally Cara Dune. The two got off to a rough start, but Cara later became a key part of Din's efforts to protect Grogu, the powerful tyke he took into his care. Fans believed Cara would stick around for the long run, but Carano was recently fired from The Mandalorian and any additional Star Wars projects she might have appeared in.
Carano has been a controversial figure for some time, as her social media posts have inspired numerous online protests. In recent months, Carano made posts people have deemed, among other things, to be transphobic and anti-Semitic. Things reached a fever pitch a couple of weeks ago, when the hashtag #FireGinaCarano led to Lucasfilm actually cutting ties with the former MMA fighter. Carano issued an initial statement after the news broke, but now she's opening up even more in a new interview.
While sitting down with equally controversial commentator Ben Shapiro (whom Carano will partner with on new projects), Carano spoke about Pascal and the relationship they share. Pascal's views greatly differ from Carano's, as is evident through his own social media posts. Despite that, though, he and Carano maintained a friendship on the set of The Mandalorian, and even now, after her departure, she holds no ill-will. "I adore Pedro. I adore him," Carano said. "I know he's said and done some hurtful things. I don't think posting anybody's number on social media is okay." The phone number comment is in reference to Pascal posting Senator Ted Cruz's number online in January. Carano went on to say:
There's so much love there still. We had an agreement after we realized we were a little bit politically different. We had an agreement that, first and foremost, you're a human being. And you're my friend first. And, the two sides were trying to drag us apart because we're both passionate. That's what's been really crazy. You see these people over here being so passionate and you see people over here being so passionate. I just love that we're both passionate. We think a little bit differently, I think, through our different experiences. I know that we both have misstepped on our tweets. We're not perfect. We're human beings. But he's not a bad human being. He's a sweet person.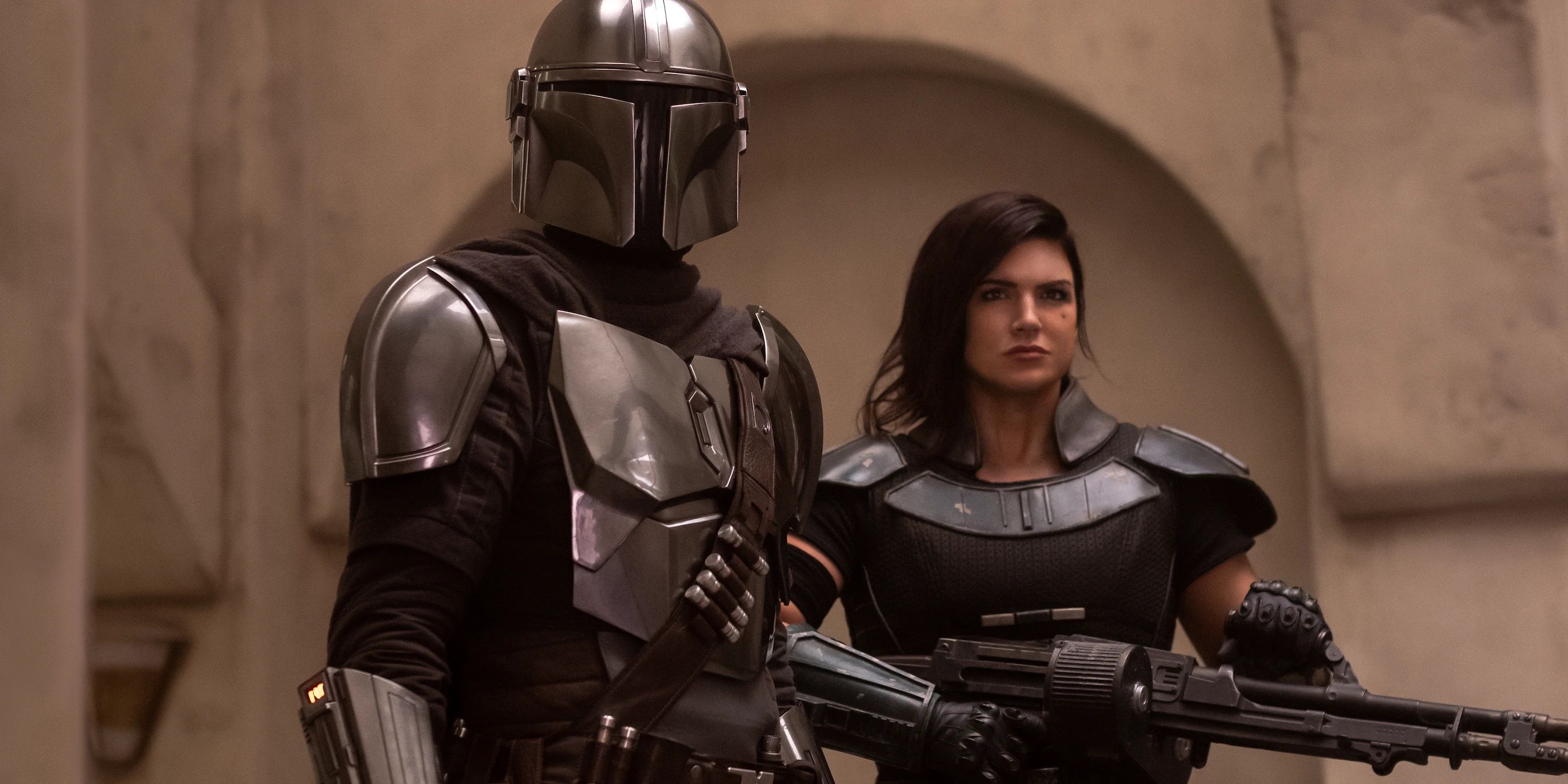 Pascal has not commented publicly about Carano's Mandalorian firing. There were initial reports that Cara Dune would be recast for future prospects, but they were later debunked. It sounds like Star Wars is looking to move on from the character and from Carano. One does wonder what Pascal makes of all this, but unless he gives a statement about it, we may never know. Based on Carano's comments, though, there might not be much tension between the two.
While Carano won't return to The Mandalorian, Pascal will definitely be back to don the beskar helmet once more. There were some rumors that Pascal's role on the series would be diminished going forward, but he has since debunked those. It will be interesting to see if The Mandalorian chooses to reference Cara Dune in the future; odds are, she won't be mentioned. Lucasfilm is opting to leave Cara in the rearview mirror, and that might be the best decision for everyone.
Source: Ben Shapiro