Gilmore Girls: 8 Times Jess Was Rory's Best Boyfriend (& 7 When It Was Logan)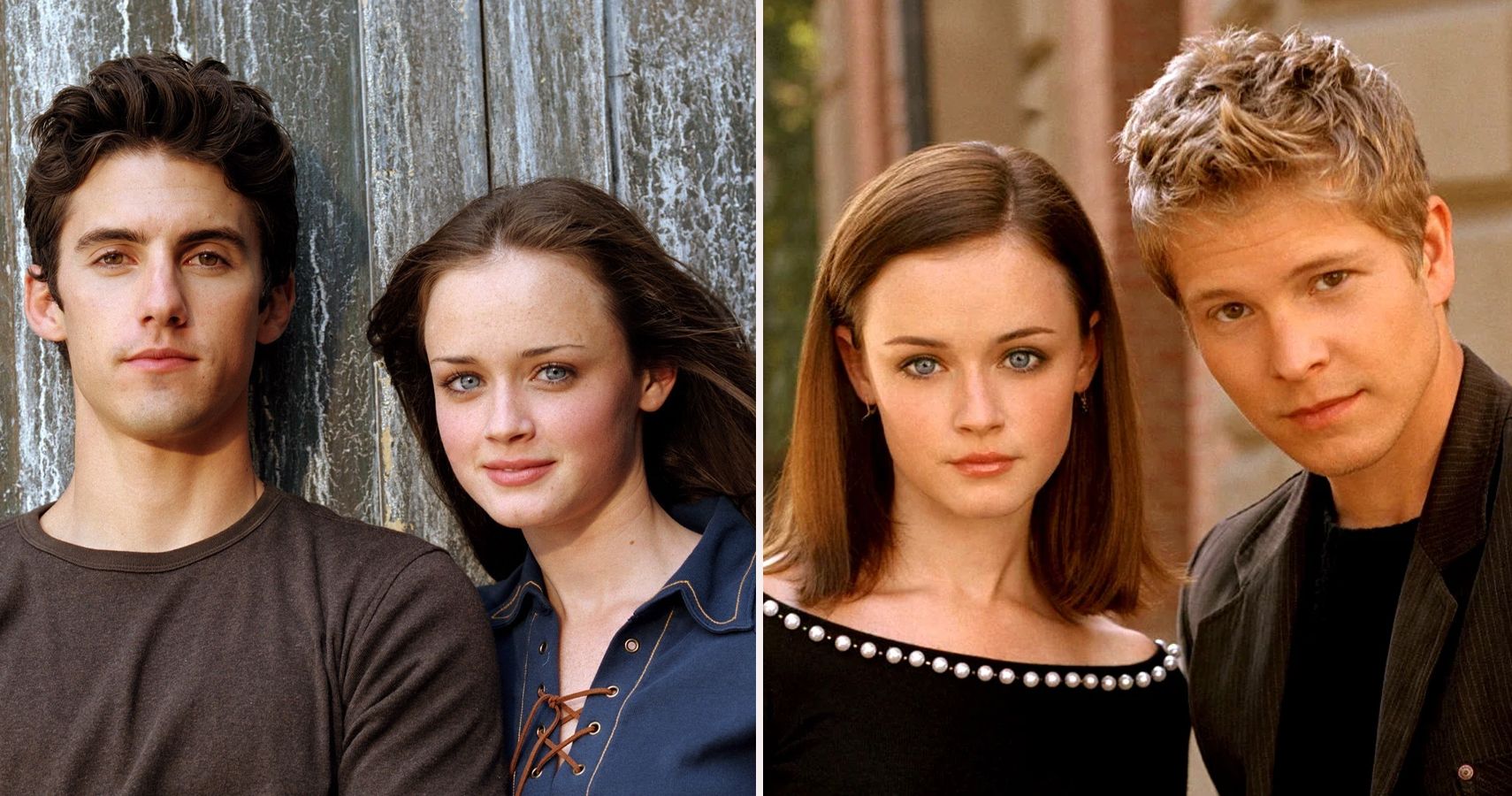 Fans of Gilmore Girls have remained invested in the series to this day thanks to its heartfelt relationships, especially the precious bond between Lorelai and Rory. But it's not only the familial ties that keep viewers coming back for binges — it's the love stories, too. While it would be safe to say viewers unanimously supported Lorelai and Luke, the fandom is a bit more heated over who was the best fit for Rory.
Team Jess or Team Logan is the question for most Gilmore Girls fans. They're the only two men left standing at the end of the revival, Gilmore Girls: A Year in the Life. With Jess still carrying a torch for Rory and Logan likely being the father of Rory's baby, it's time to revive the age-old argument of who was the best boyfriend.
Updated on March 2nd, 2021 by Kristen Palamara: Although the main relationships in Gilmore Girls were between mothers and daughters and mostly focused on Lorelai and her daughter Rory — while also focusing on Lorelai's relationship with her mother Emily — there was still a lot of room on the show for Rory to have three main romantic relationships throughout the series. Rory's boyfriends included Dean when she was still in high school, then Jess, and Logan when she was fully attending Yale. Rory's best boyfriend is a matter of opinion, but most of the time it is between Rory and Jess and Rory and Logan.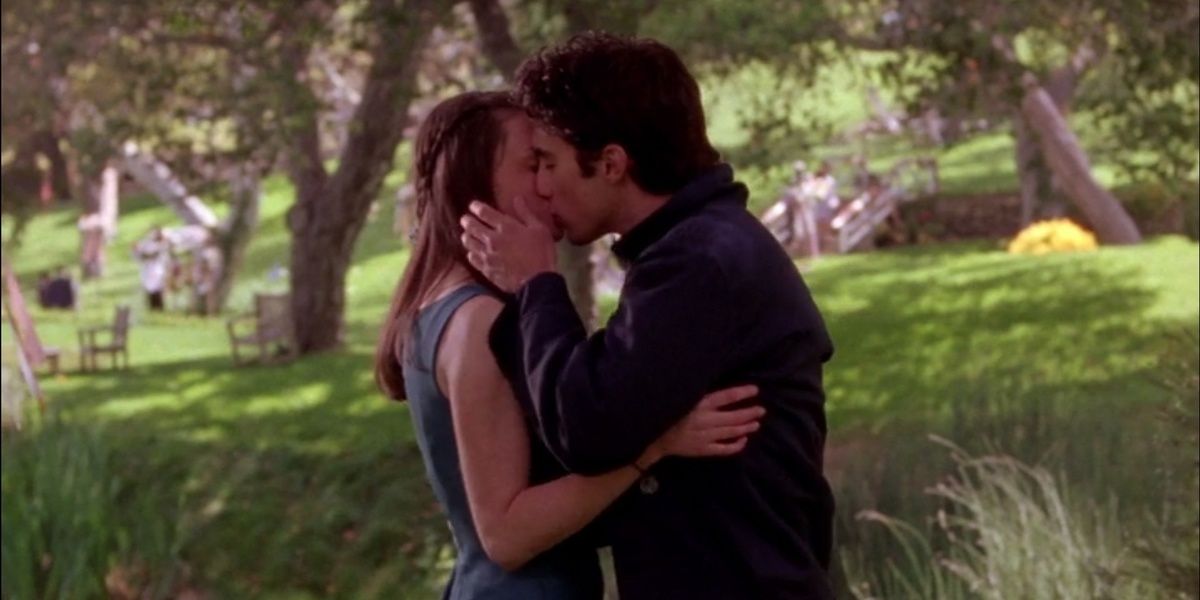 Jess and Rory began their relationship on tumultuous ground as Rory and Dean were still in a relationship when they started having feelings for each other. Rory had moments of rebellion, but it all escalated when she met Jess.
Jess was a character who was already breaking all of society's rules like cutting class and trying to be independent of Luke. While these might not be the right choices, they still led Rory to start questioning her meticulous plans in life and whether they were right for her or just what was expected of her.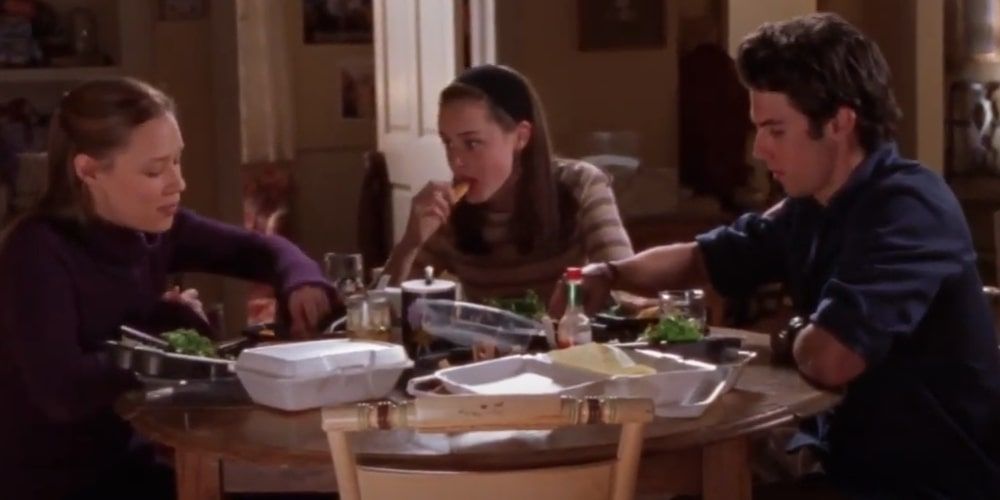 Rory was looking forward to a night on her own to do laundry and order in food when Lorelai was away for the night, but Paris and Jess crash her party. Paris needs support and comfort from her frenemy, which at first annoys her, but then Jess arrives with food.
Jess says that Luke was worried about her and told him to bring it, but it becomes clear that he had gathered the food on her own and brought it for Rory so he could check in on her. It's a sweet gesture and the three end up having a great night together full of stimulating conversation and delicious eats.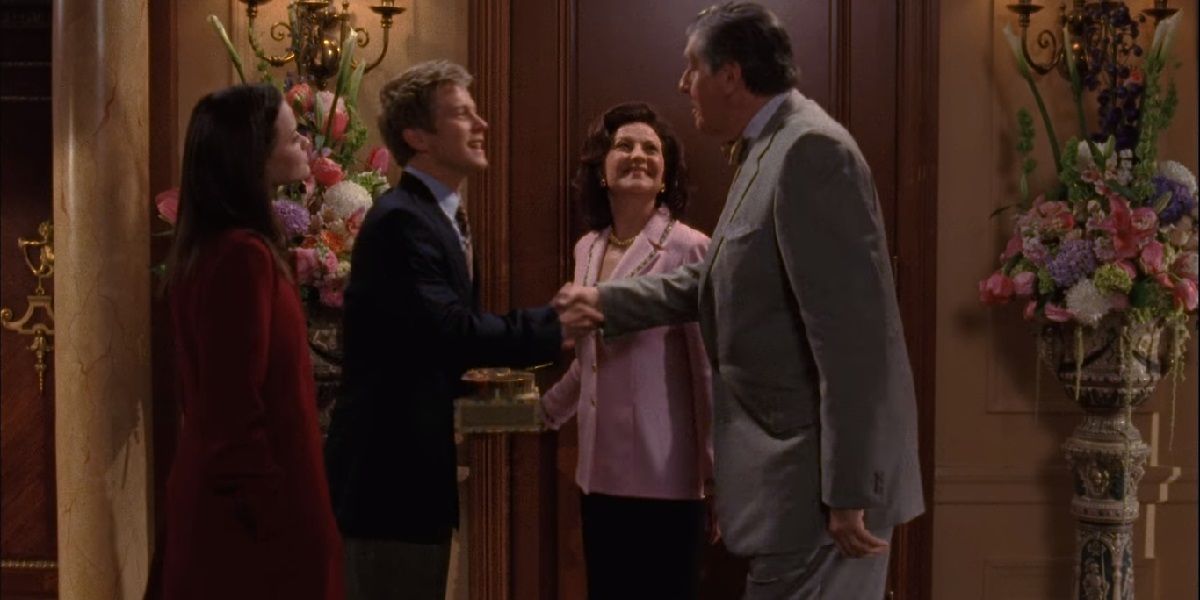 Although both Jess and Dean did somewhat attempt to become close with Rory's family after realizing how important her mother and grandparents were to her, Logan was the one who tried the hardest to become close to Emily and Richard.
It was easier as the Gilmores already had respect for Logan and his family, but Logan did keep building a relationship with them on a personal level instead of just relying on his family name. Jess never fully tried to connect with Rory's family even though they knew how close she was to them, and he even once showed up late to their dinner with a black eye.