Genshin Impact Reveals Hu Tao In New, Spooky Trailer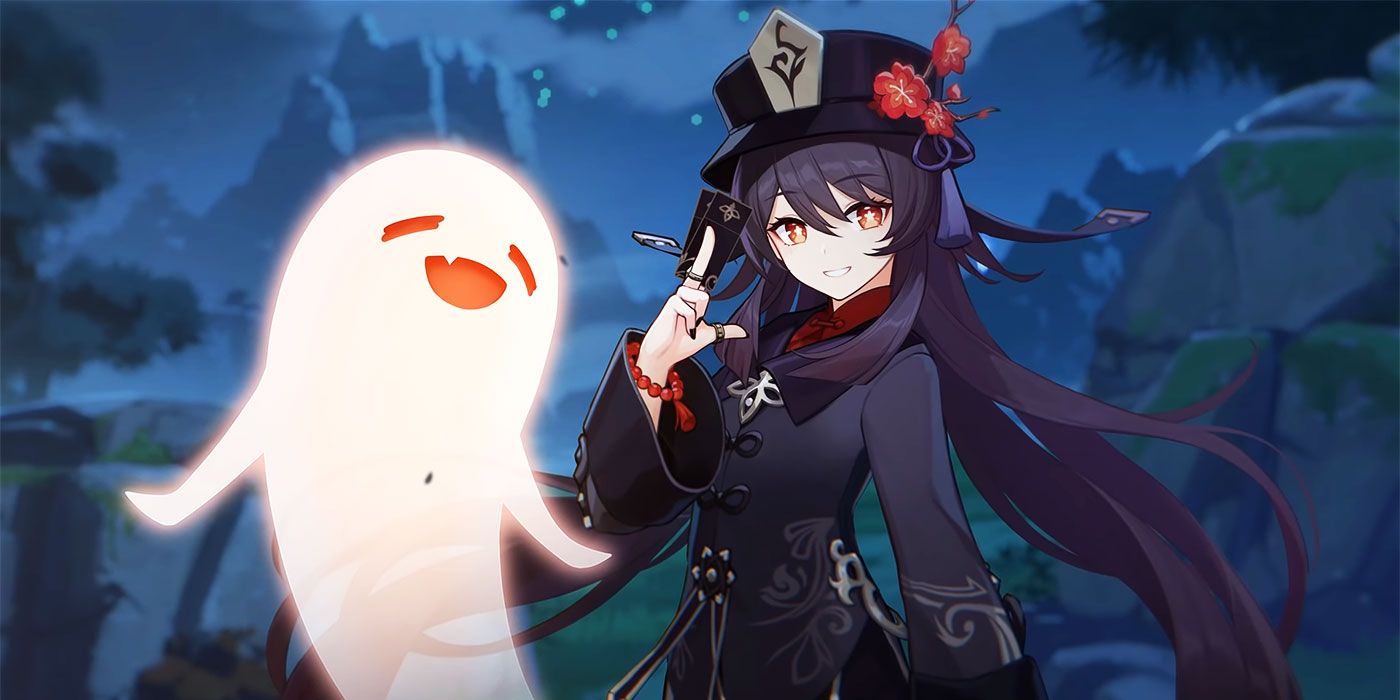 Genshin Impact has finally confirmed that Hu Tao will be the next character to come out for the game with the release of a new trailer. Rumors and leaks surrounding Hu Tao have been circulating for the last month or so, ever since the launch of Genshin Impact's currently running 1.3 update, which also introduced Xiao and the Lantern Rite Festival, among other things.
When the 1.3 update of Genshin Impact was announced and released, developer MiHoYo had only unveiled Xiao as the singular character to be released for the update. This was pretty unusual as the game's previous updates introduced at least two characters, such as update 1.2's Albedo and Ganyu. Because of this, fans held on to hope that at least one other character would be announced and released before the end of the 1.3 update, a hope which was eventually confirmed by the developer.
MiHoYo published a new trailer confirming the release of Hu Tao that gives fans a preview of the character's background, voice, and personality. According to the official website, Hu Tao is the 77th Director of the Wangsheng Funeral Parlor which technically makes her Zhongli's boss, in spite of him supposedly being Rex Lapis and the former Geo Archon. She is a Pyro element character that uses a polearm as her weapon of choice, making her the second character in a row to be released that utilizes the weapon type. Her trailer also shows off her remarkably jolly and playful personality, which falls in sharp contrast with her position as the head of a funeral parlor.
The official website also reveals some of Hu Tao's talents, the animations of which were leaked quite recently. Her charged attack sees her lunge forward with her spear in similar fashion to Xiangling, another of the game's polearm users. Her elemental skill and burst are what make her one of the game's most unique characters. The former involves consuming a bit of her health to increase her damage while the latter damages enemies in a large area around her while restoring her hit points at the same time, so making use of both in tandem is important to keeping Hu Tao's damage output up while staying healthy.
Hu Tao is definitely one of the game's most quirky characters so far and those who have been eagerly waiting for her to be confirmed as the last character release of Genshin Impact's 1.3 update can finally rest easy. Now fans of Hu Tao only need to wait a few more days to attempt to obtain the new Pyro polearm user when she's released after the current Keqing banner ends next week.
Source: MiHoYo