Galaxy Watch 3 & Galaxy Watch Active 2: How To Measure Blood Pressure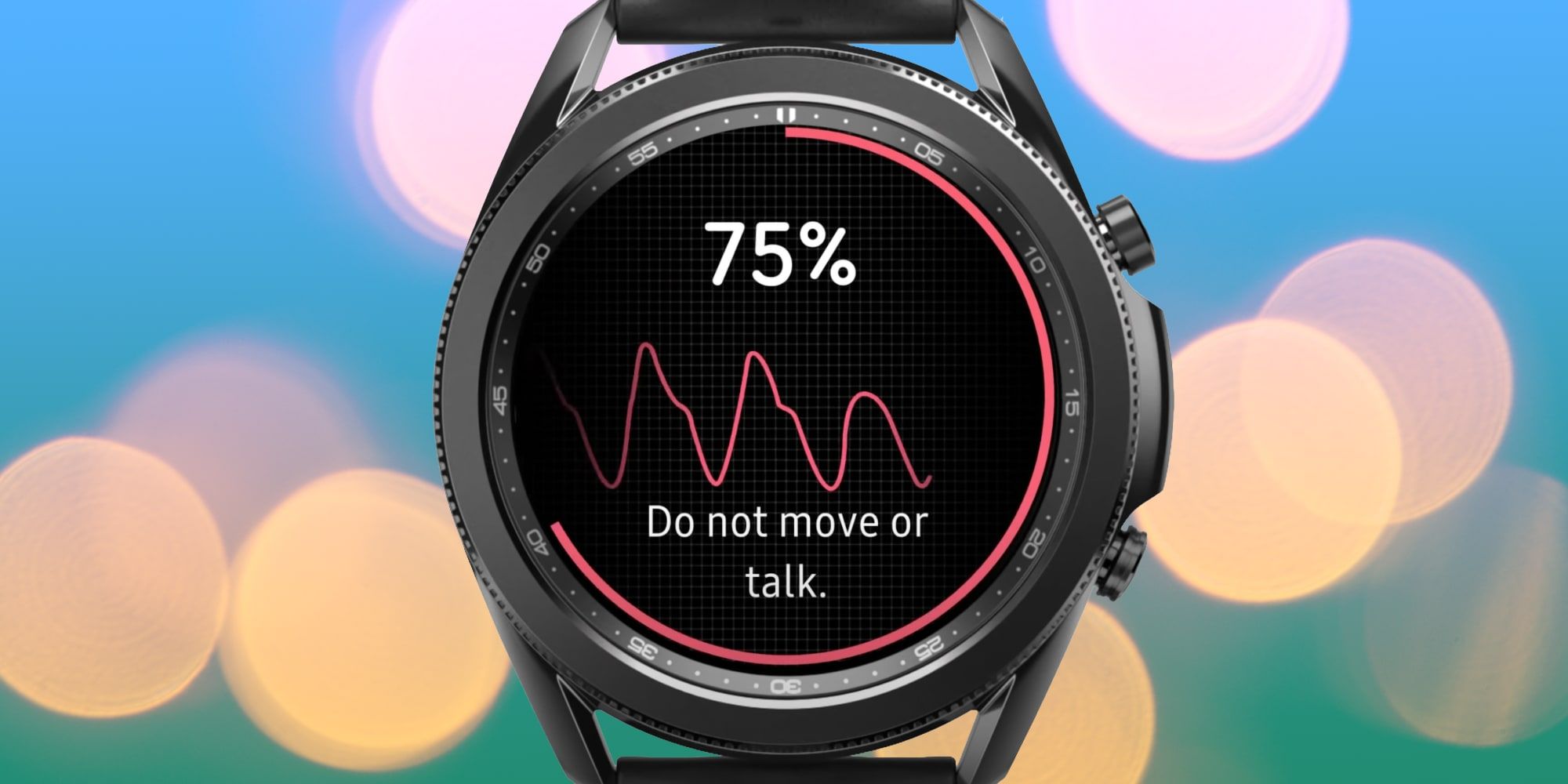 Samsung is rolling out blood pressure monitoring for two of its smartwatches, the Galaxy Watch 3 and Galaxy Watch Active 2. The feature, which is exclusive to Samsung so far, was announced near the end of January, but has only recently become available. This is a big win for Samsung, which took a significant amount of time to match Apple's electrocardiogram (ECG) capability. Owners of Samsung Galaxy Watch 3 and Active 2 will likely want to try this feature out and a few tips will help.
Samsung has been making smartwatches since 2013, preceding Apple by two years, but the creator of the iPhone quickly overtook the market and has led ever since. The Apple Watch distanced itself even further with its announcement of the Series 4's ability to capture ECG readings. Samsung matched Apple in 2020, with its FDA-cleared ECG feature and is now looking to move beyond with blood pressure monitoring.
The Galaxy Watch 3 and Galaxy Watch Active 2 are currently the only two Samsung smartwatches that are capable of checking blood pressure. This is done using pulse wave analysis of the heart rate sensors of the watch, rather than the direct pressure measurement that can be recorded with a traditional arm cuff. According to Forbes, this feature is just rolling out, so it may take some time to reach everyone. A Samsung Galaxy smartphone is required to set up the feature and to record blood pressure history, but the measurement actually takes place on the Galaxy Watch.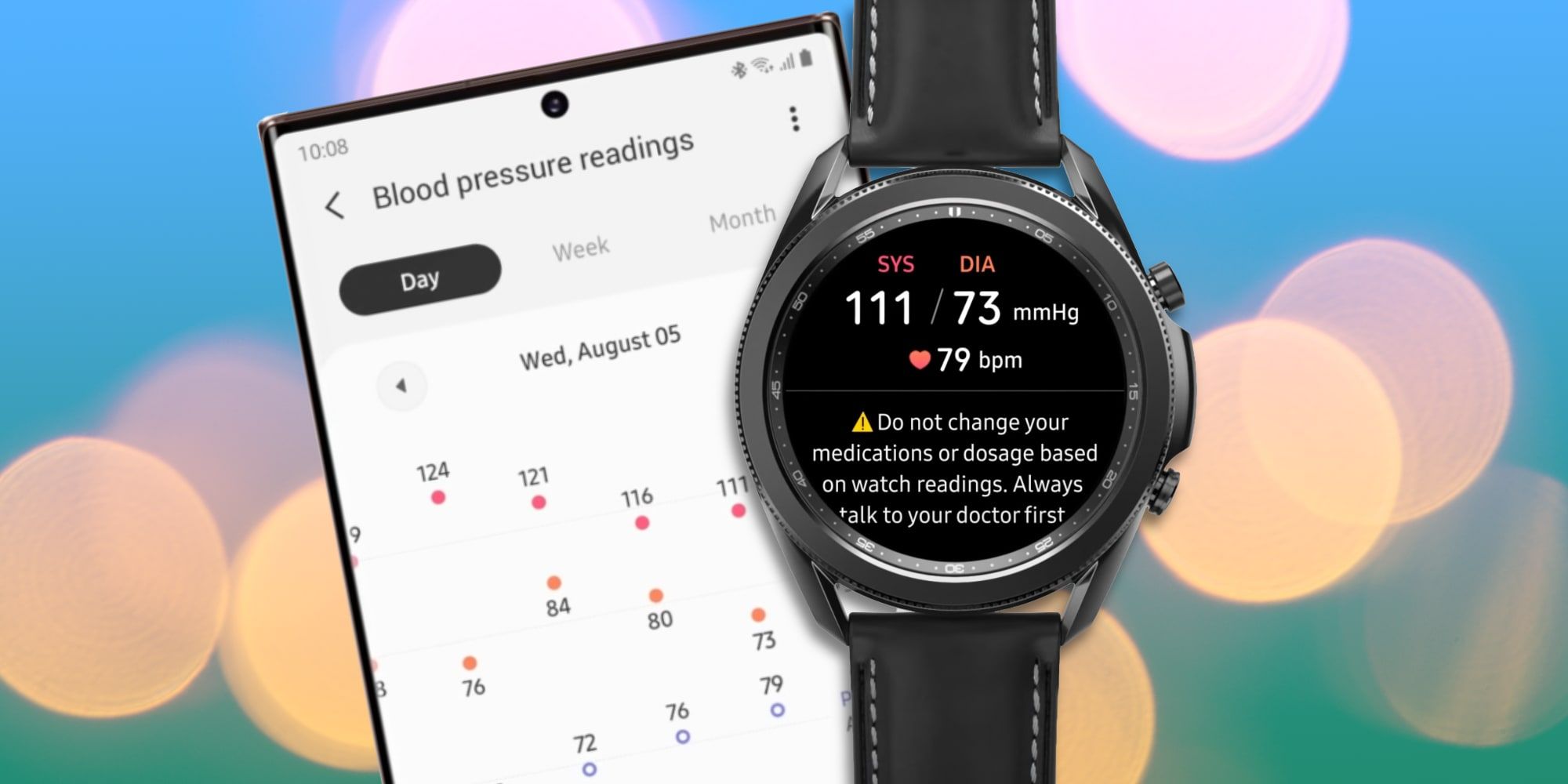 Owners of the Galaxy Watch 3 or Galaxy Watch Active 2 will need to have the Samsung Health Monitor app installed on both their smartphone and smartwatch in order to access this advanced feature. Using the Galaxy Watch, the bezel can be rotated to find the blood pressure widget. The user will then need to open the Health Monitor app on their smartwatch and go to the blood pressure tab. A calibration step is required at the beginning and this process should be repeated every four weeks to ensure accuracy. This is a somewhat limiting aspect, but necessary in order to obtain an accurate reading. To calibrate the watch, a traditional blood pressure monitor is needed and three consecutive tests should be performed recording the diastolic and systolic pressure in Samsung's Health Monitor smartphone app. The watch and the smartphone will both guide the user through the process. A final, but important note, is that the Galaxy Watch and blood pressure monitor should be placed on different arms.
After this initial setup, the smartwatch can be used to check blood pressure at any time and the measurements are stored on the paired smartphone for a quick and easy check of health history. Combining ECG and blood pressure readings with all of the other features of Samsung's wearables makes these powerful health monitoring tools.