Galaxy S21 Ultra Vs. iPhone 12 Pro Max: Best Premium Productivity Phone?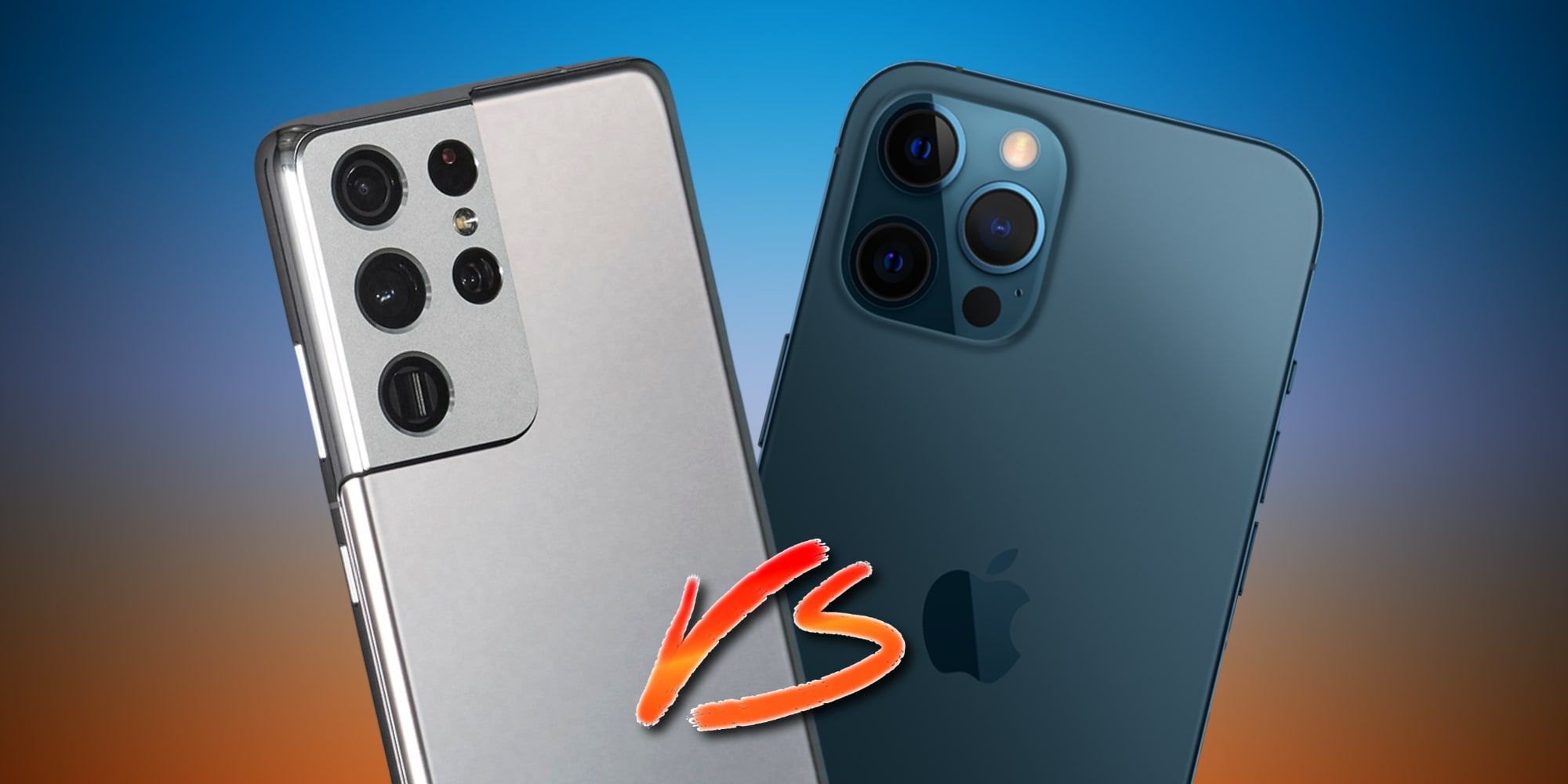 Samsung and Apple are the two market leaders in the mobile space, with the Galaxy S21 Ultra and iPhone 12 Pro Max two top-tier devices for handling everything from Zoom to endless emails. Especially after the year had with 2020 and so far in 2021, one of a smartphone's primary purposes is to keep users productive. But between the Galaxy S21 Ultra and iPhone 12 Pro Max, which is the ultimate productivity beast?
There are a few different factors to consider in a comparison like this. A phone used for productivity needs to have ample performance, high-quality cameras for video calls, powerful software to help the user stay on task, and more. The S21 Ultra and iPhone 12 Pro Max both deliver the goods in all of these categories, and with price tags of well over $1,000, that's what you should expect. But depending on where a user's specific needs lie, one is a better choice over the other.
No matter what kind of work that's being done, the user's going to spend a lot of time looking at the phone's display. Here, the Galaxy S21 Ultra has the upper-hand in more ways than one. The 1500 nits of peak brightness allows for better visibility in direct sunlight than the iPhone 12 Pro Max, there's a slightly larger 6.8-inch display instead of 6.7-inches, and the 3200 x 1440 resolution means the S21 Ultra is sharper and more detailed compared to what's offered with Apple's flagship. Not to mention, the Galaxy S21 Ultra touts a 120Hz refresh rate for smoother display animations — meaning it's possible to archive emails and reply to Slack messages faster than ever before On the subject of speed, both the Galaxy S21 Ultra and iPhone 12 Pro Max are more than fast enough for virtually anything that's thrown at them. The S21 Ultra is powered by the Qualcomm Snapdragon 888 while the 12 Pro Max gets Apple's A14 Bionic chip. In both cases, this means fast app loading times, great multitasking, and the ability to run even the most demanding of workflows with ease. Other hardware features are also similarly excellent with both devices. Battery life is great between the Galaxy S21 Ultra and iPhone 12 Max, there's full 5G connectivity for the fastest data speeds, and both phones offer high-quality front-facing cameras for Zoom and Google Meet calls — 40MP on the S21 Ultra and 12MP on the iPhone 12 Pro Max.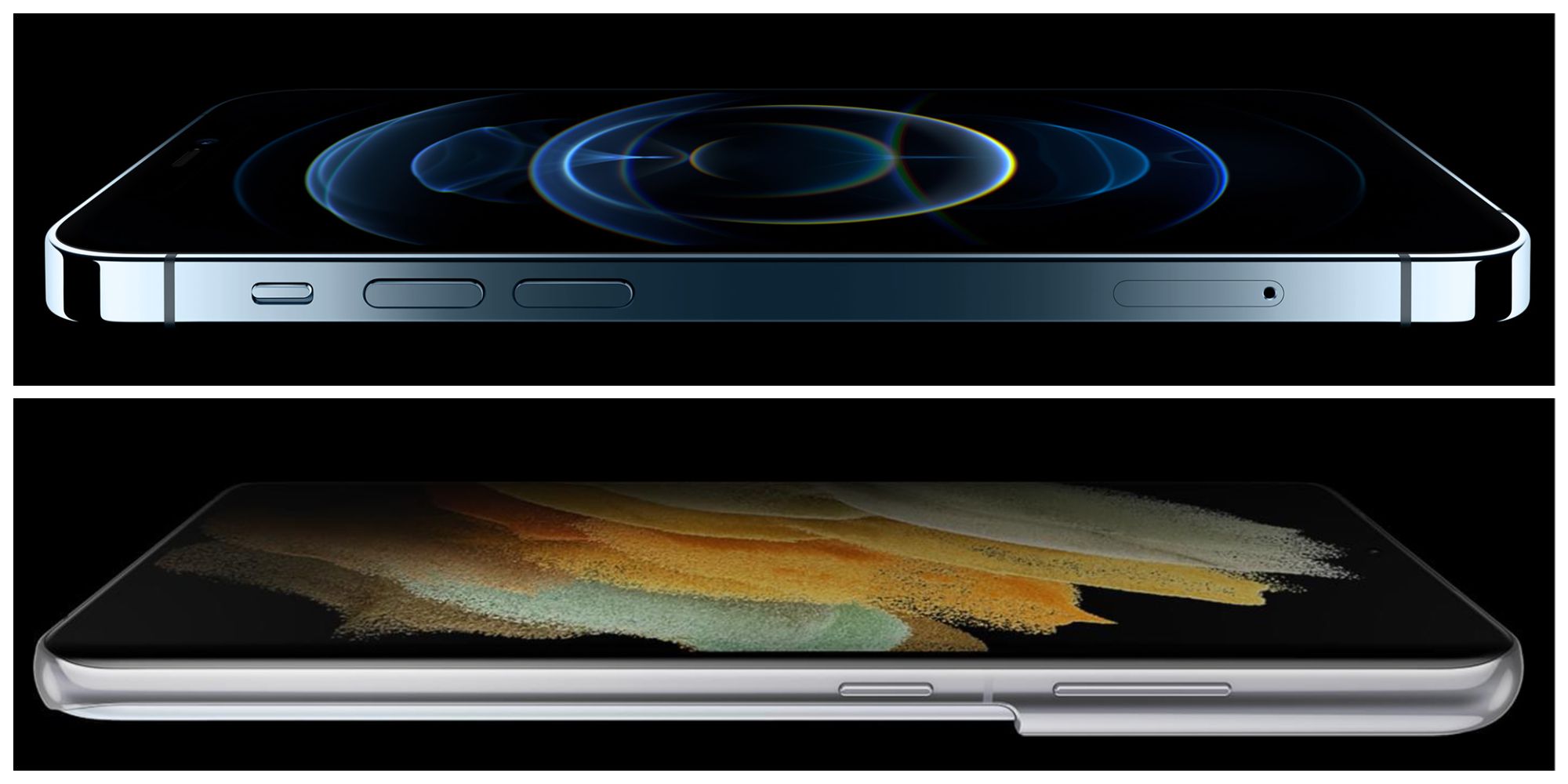 Where things get really interesting is with the software side of things. Starting with the Galaxy S21 Ultra, one of its most compelling features is Samsung DeX. This allows users to connect the phone to an external monitor and access a Windows-like interface, complete with resizable windows, file management, and more. If the idea of having a single device to act as a smartphone and desktop computer sounds appealing, users will want to consider the S21 Ultra. It also offers a feature called "Link to Window," allowing users to sync the phone to a Windows PC and use Android apps on a computer, see notifications from the S21 Ultra and more.
For people that prefer Mac over Windows, the iPhone 12 Pro Max is the better fit. Why? The duo makes it possible to copy something on the iPhone and paste it on a Mac, open an app on one device and continue it on the other, and view any iMessage and SMS conversations from the iPhone 12 Pro Max and access all of them on a Mac. A lot of people talk about Apple's walled-garden ecosystem, and this is a prime example of why it's so powerful.
That's what a lot of this comparison comes down to. The Galaxy S21 Ultra and iPhone 12 Pro Max are two of the best smartphones money can buy, but depending on how users get work done, there's an argument to be made for either one.