Galaxy S21 Ultra Vs. iPhone 12 Pro Max: Best Premium Mobile Gaming Phone?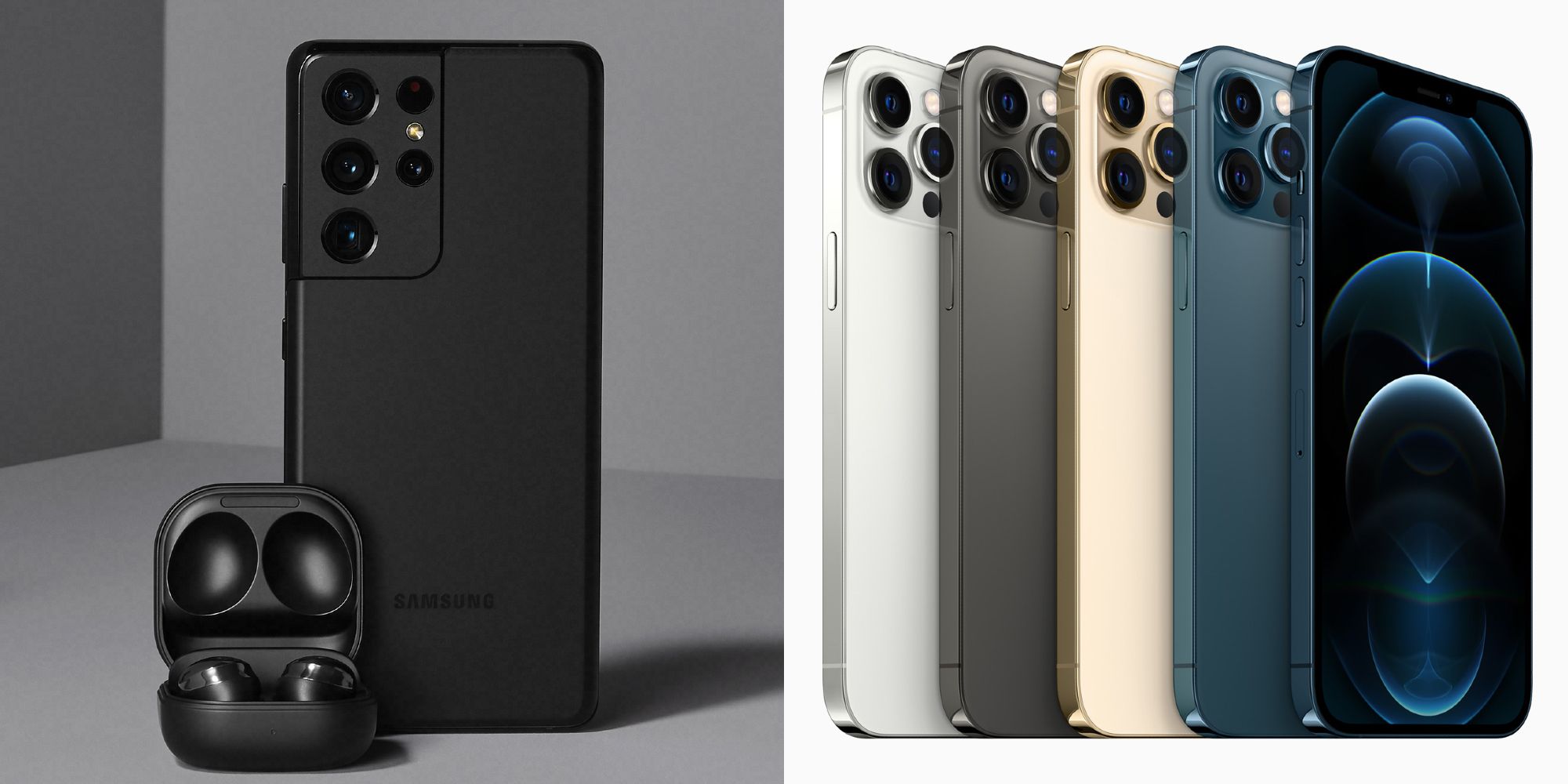 When it comes to flagship smartphones, few companies can replicate the success of Samsung and Apple. Today, the Samsung Galaxy S21 Ultra and Apple's iPhone 12 Pro Max are the absolute behemoths of the smartphone industry. Both phones follow a similar no-compromise approach to phone building, making them ideal for gaming. Only one can be crowned the very best mobile gaming device, though.
Before comparing the two devices, there are a few things to consider for a mobile gamer. First off is performance, which sits at the heart of the gaming experience. What good is a flagship if it cannot run games on the best possible settings at the best possible frame rates? Other factors to consider include battery life, display, and audio quality. While both the Galaxy S21 Ultra and iPhone 12 Pro Max costs upwards of $1,000, one is better than the other in terms of the overall gaming experience offered to the user.
For performance, both these handsets use top-end 5nm chipsets. The Snapdragon 888 on the S21 Ultra and the A14 Bionic on the iPhone 12 Pro Max are powerhouses that allow users to max out performance on just about any mobile game. However, despite the Snapdragon 888's big gains in performance over its predecessor, in several benchmarking tests, Apple's A14 Bionic comes out on top. But performance alone isn't enough to make a great gaming phone, you also need a good display to output those top-end graphics.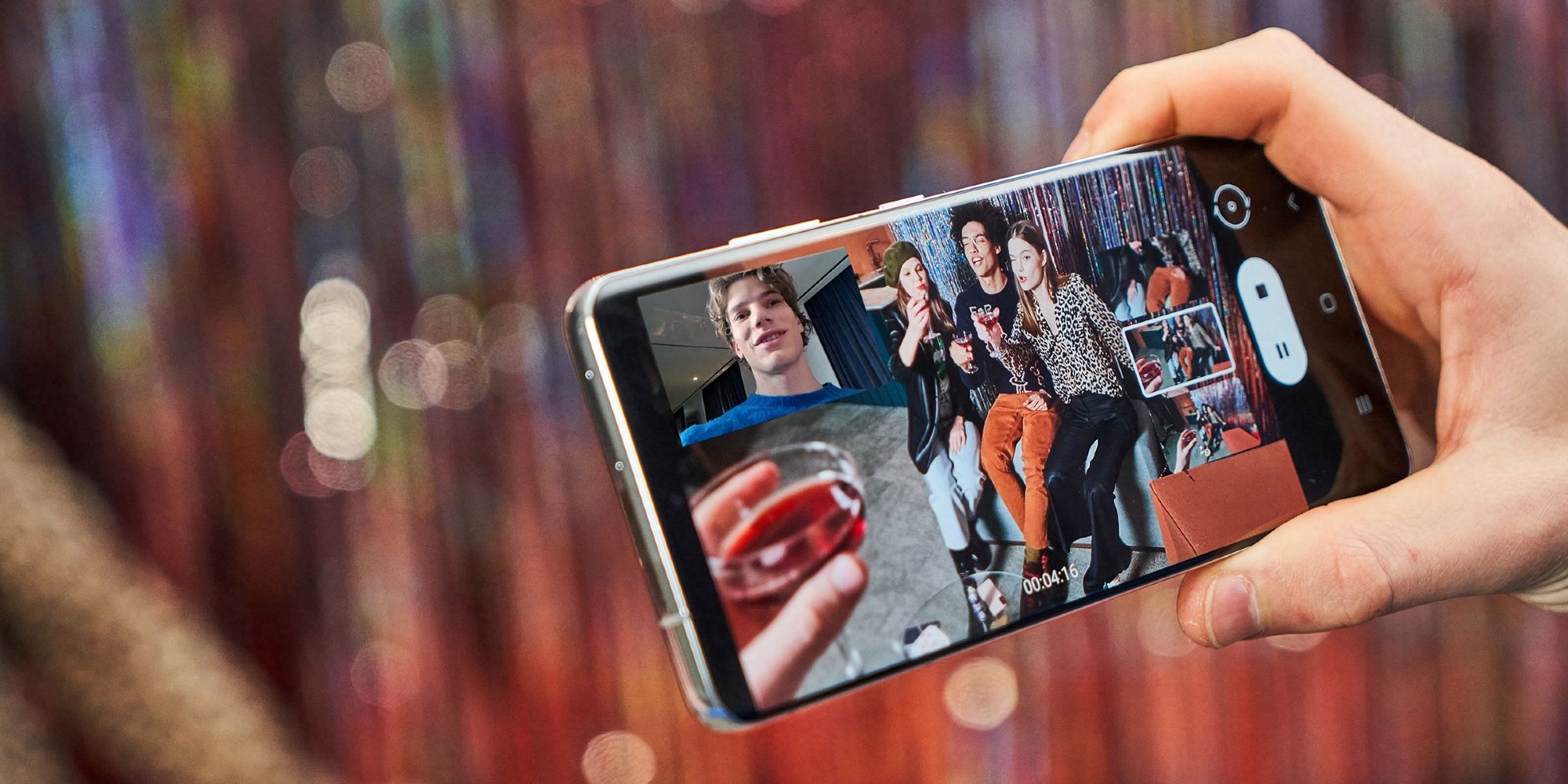 In this area, again, Apple and Samsung don't disappoint, equipping their ultra-premium handsets with class-leading displays. DxOMark has rated the Galaxy S21 Ultra's display as the best in the smartphone world, with an overall score of 91 points, while the iPhone 12 Pro Max isn't far behind with 88 points. The screens on both these devices, then, are top-notch. What separates them, though, is the refresh rate, with Samsung's OLED panel featuring a 120Hz rate as opposed to 60Hz on the iPhone. So, even if the A14 Bionic is capable of pushing games beyond the 60fps threshold, the panel won't be able to output anything beyond that. Considering some iPad models have adapted the high-refresh-rate screens to great effect, it simply cannot be deemed gimmicky. Additionally, high-refresh-rate screens have become a staple for Android phones across all budgets, so Apple is lagging behind here.
Battery is another important aspect of mobile gaming as games tend to consume power faster than average tasks. And while the iPhone 12 Pro Max packs one of the biggest batteries of any iPhone, it is dwarfed by S21 Ultra's 5,000 mAh battery. Sure, battery is managed differently on iOS and Android, but that gap has been narrowing to the point where a much larger battery easily trumps power management. Moreover, the integrated 5G modems on the A14 Bionic will result in more power consumption than the 4G A13 Bionic, which could see the iPhone 12 Pro Max lose some ground in battery life to its predecessor.
Both the Galaxy S21 Ultra and iPhone 12 Pro Max offer a top-end audio experience with stereo speakers and support for Dolby Atmos surround sound technology. In conclusion, not only can the Galaxy S21 Ultra deliver a better overall gaming experience, by allowing users to experience the higher frame rates on supported titles, but its bigger battery enables more playtime. In terms of delivering the best overall gaming experience, Apple seems to be playing catch-up.