Galaxy Quest Revival Still In Development Says Sigourney Weaver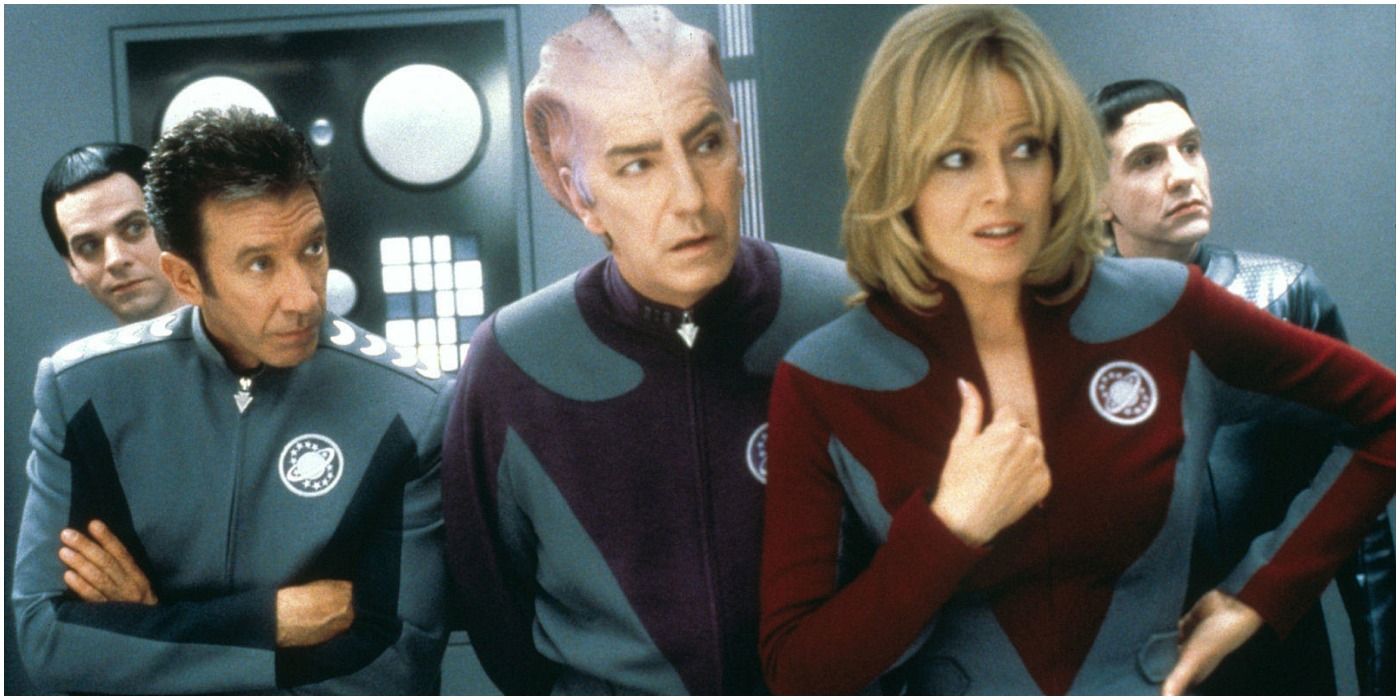 Sigourney Weaver confirms a Galaxy Quest revival is still in development and could be finally moving forward. The 1999 film Galaxy Quest might've seemed like a standard sci-fi comedy when it was first released, but over the years it has achieved cult classic status. Featuring an impressive ensemble cast led by the likes of Tim Allen, Alan Rickman, and Weaver, Galaxy Quest is a hilariously meta take on sci-fi television shows and the passionate fandoms that often surround them. The film follows the cast of a Star Trek-esque show who are recruited by aliens to save their species from extinction. The catch? The aliens believe Galaxy Quest is real, and the actors are truly their characters.
Due to Galaxy Quest's enduring popularity, there have been rumblings of some kind of follow-up for years. A television series was put into development at Amazon in 2015, but Rickman's sudden passing in 2016 appeared to pull the brakes on the project. Since then, though, there have been reports that the Galaxy Quest series could still move forward, or that a sequel could be made. Most recently, Allen commented on the script for Galaxy Quest 2, calling it "fabulous."
Now Weaver has discussed the possibility of a Galaxy Quest revival with Collider, and her comments are promising. First, Weaver recapped the progress the project made prior to Rickman's death, then explained how it was "put in mothballs" when he passed. However, Weaver now feels the project is moving forward once again, and even shared some light plot details. Weaver said:
"They were in the middle of reviving it. First of all, there was another script. There was a sequel written by our writer, Bob Gordon. The movie was so witty, and when they released it, DreamWorks cut a lot of the wittiest scenes because they wanted to put it out as a children's movie at Christmas. I think that was disappointing for everybody, so he decided not to let them have the second one. However, it was about four years ago, Bob and (producer) Mark Johnson and the whole group, started to develop a series. We lost the wonderful Alan [Rickman] unexpectedly, so that was put in mothballs, but I think they are finally now reviving it.

"It will be the story of the old ancient Galaxy Questers being brought into this series with another young cast. I haven't read them, so I don't know the details, but I think that everyone in Galaxy Quest would love to participate because it was such a wonderful experience for us. How they will find someone to play Alan's part, don't know, but I think that they have a very good idea of who to do it. He's irreplaceable, eternally. I think there may be good news on that front, but I haven't heard about it in these six months, so when it's gonna happen, I'm not sure."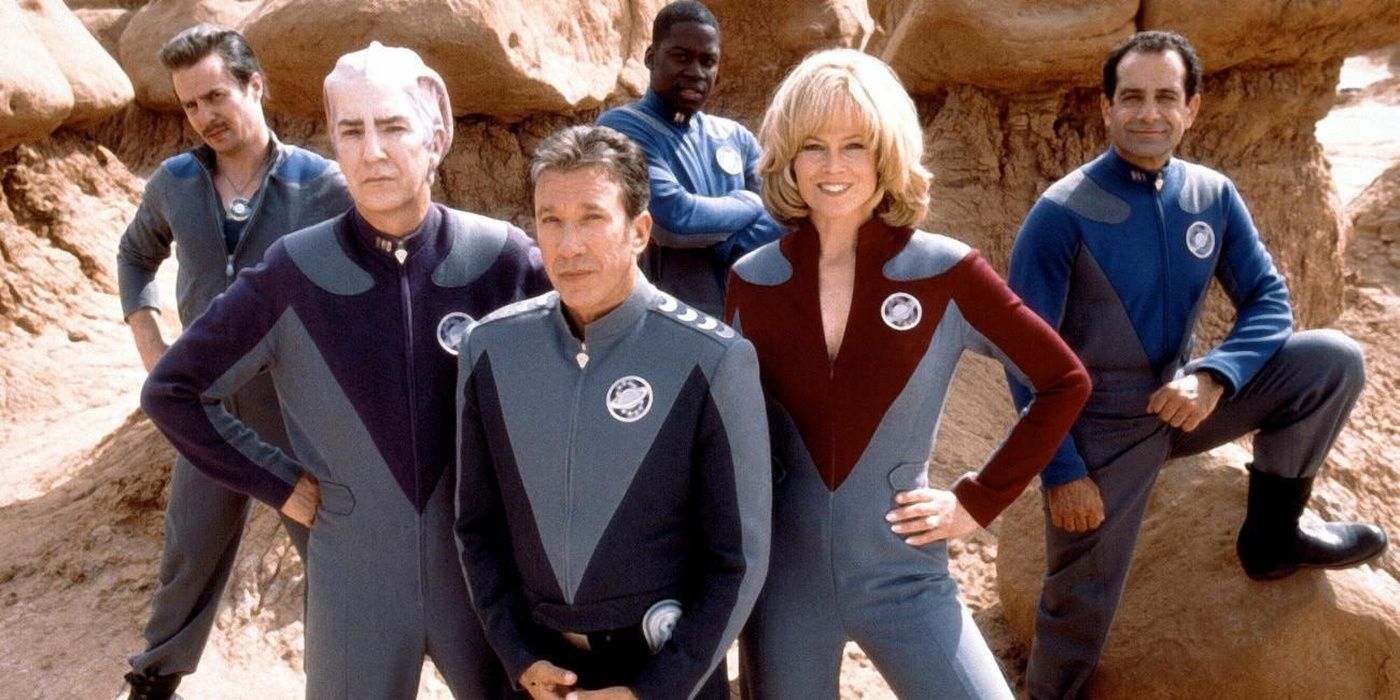 The concept of the original Galaxy Quest cast being brought into something with a younger group of actors is certainly interesting, and this revival could explore the new trend of rebooting with newer casts, similar to how the actual Star Trek franchise has proceeded on the big screen. For those who love Galaxy Quest, the news of a revival will surely be welcome. It opens the door for new story opportunities and fresh takes on sci-fi fandom.
On the other hand, it's hard to imagine a Galaxy Quest without Rickman. Weaver's comments about his character Alexander Dane possibly being recast is a bit jarring and leaves the question of whether it should be done at all. There's a way to do Galaxy Quest without Rickman, but fans will want him to be honored somehow. He was a key part of the original film and, according to Allen, would've been a major part of Galaxy Quest 2. Any revival will need to be careful with how it proceeds, both because of Rickman's memory and how beloved the first movie is. Galaxy Quest deserves a follow-up that can live up to what came before. Luckily, Weaver seems optimistic about its chances.
Source: Collider