Galaxy A71 5G Vs. Galaxy S21 5G: Samsung's Best Mid-Range Vs. Best Phone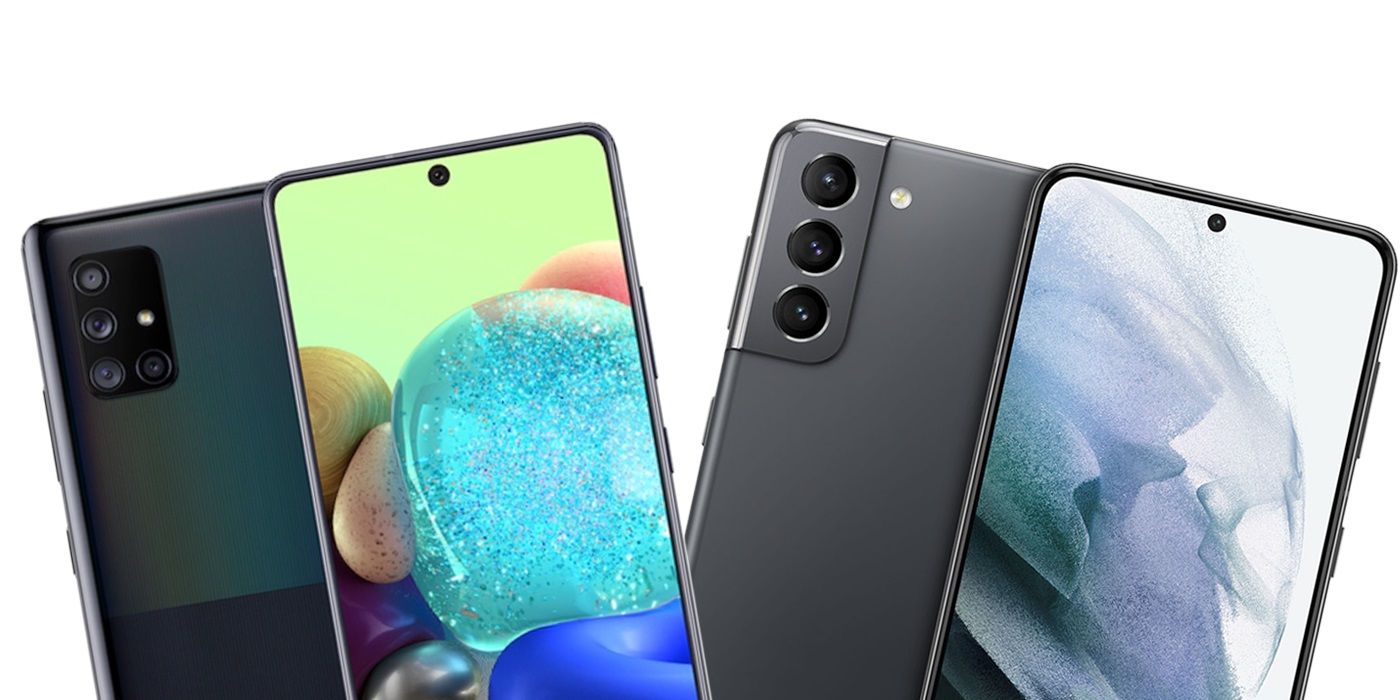 In early 2021, Samsung unveiled its new Galaxy S series phones, showcasing three new models. This time around, the vanilla Galaxy S21 distanced itself even more from the "Ultra" model with more compromises, but at a lower price. Despite the comprises, Samsung's Galaxy S21 is still a more capable phone than even the best from the Galaxy A or M lines. Here's a look at how the Galaxy S21 stacks up when compared to a top-end Galaxy mid-ranger like the Galaxy A71 5G.
The Samsung Galaxy S21 has a starting price of $799 in the U.S. While not exactly cheap, it's still $200 less than the Galaxy S20 was at launch, making it a good bargain in comparison. The Samsung Galaxy A71 5G, on the other hand, retails for $599.99, making it $200 cheaper than the cheapest Galaxy S21 model. Before diving deep into the specifications of both phones, it is worth noting that the value diminishes as the price increases, possible making the A71 5G a better value phone overall.
The Galaxy S21's 5nm Snapdragon 888 SoC is significantly more powerful than the 8nm Exynos 980 chip included in the Galaxy A71 5G. While both chips should easily handle regular tasks, the Snapdragon 888 takes things far further. Beyond sheer performance, Qualcomm's flagship SoC also delivers better AI performance and image processing. Processor aside and the displays on both devices use similar OLED technology. However, the Galaxy S21 5G is miles ahead in terms of brightness, refresh rate, and picture quality. That said, apart from picture quality, none of these benefits necessarily translate to a better experience for the average user. If the smartphone is used as a primary means of entertainment, then a larger screen may prove more beneficial than color accuracy. Moreover, the larger battery coupled with the 60Hz panel on the A71 5G should also result in more hours of entertainment.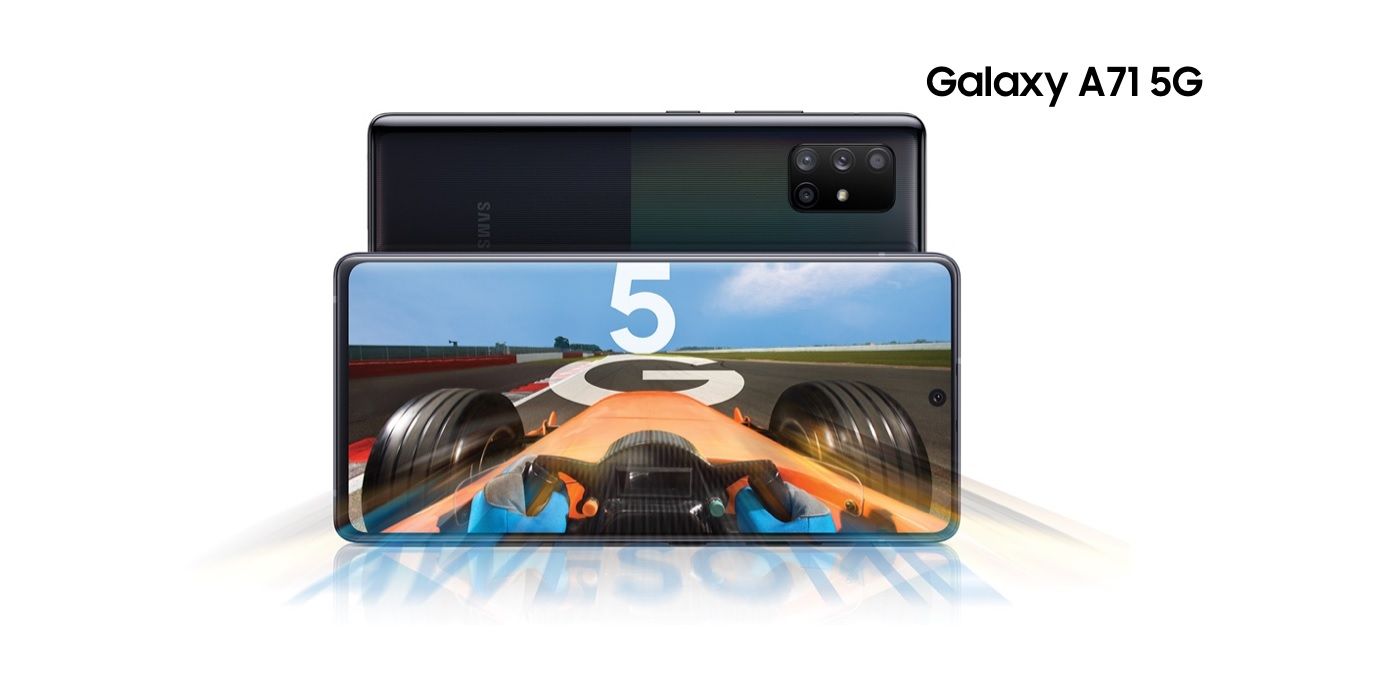 It shouldn't come as a surprise that the Galaxy S21 5G boasts a superior camera setup, both in terms of camera hardware and features. However, the Galaxy A71 5G's 64-megapixel primary sensor is more than capable of delivering good photos for social media, given the right light. Additionally, Night mode has only been getting better on Samsung's mid-rangers, and even shots in low light can be usable with minimal editing. While the camera differences between the Galaxy S21 and Galaxy A71 are substantial, it is more of a choice between necessity and luxury, with the later more than sufficient for the average user. Some of the other differences between the Galaxy S21 5G and Galaxy A71 5G are more subtle, such as differences in build quality, IP rating, stereo or mono speakers, as well as greater 5G network support.  It is worth noting that the Galaxy S21 5G does also integrates better with a number of the company's services, including Samsung Pay and DeX.
Overall, there's a noticeable gap between the Galaxy S21 5G and the Galaxy A71 5G, but those gaps tend to get narrower as you go through the spec sheets for each phone. For example, the gap in performance and camera quality is big, but narrows when it comes to software, display, build quality, and battery life. Due to this, the best way to decide between Samsung's flagship and mid-range phones is to focus in on what matters most. While it will be the advanced features for some, for others, it might simply be a good and reliable Samsung phone at a cheaper price.
Source: Samsung