Friends: How Many Women Chandler Dated Across All 10 Seasons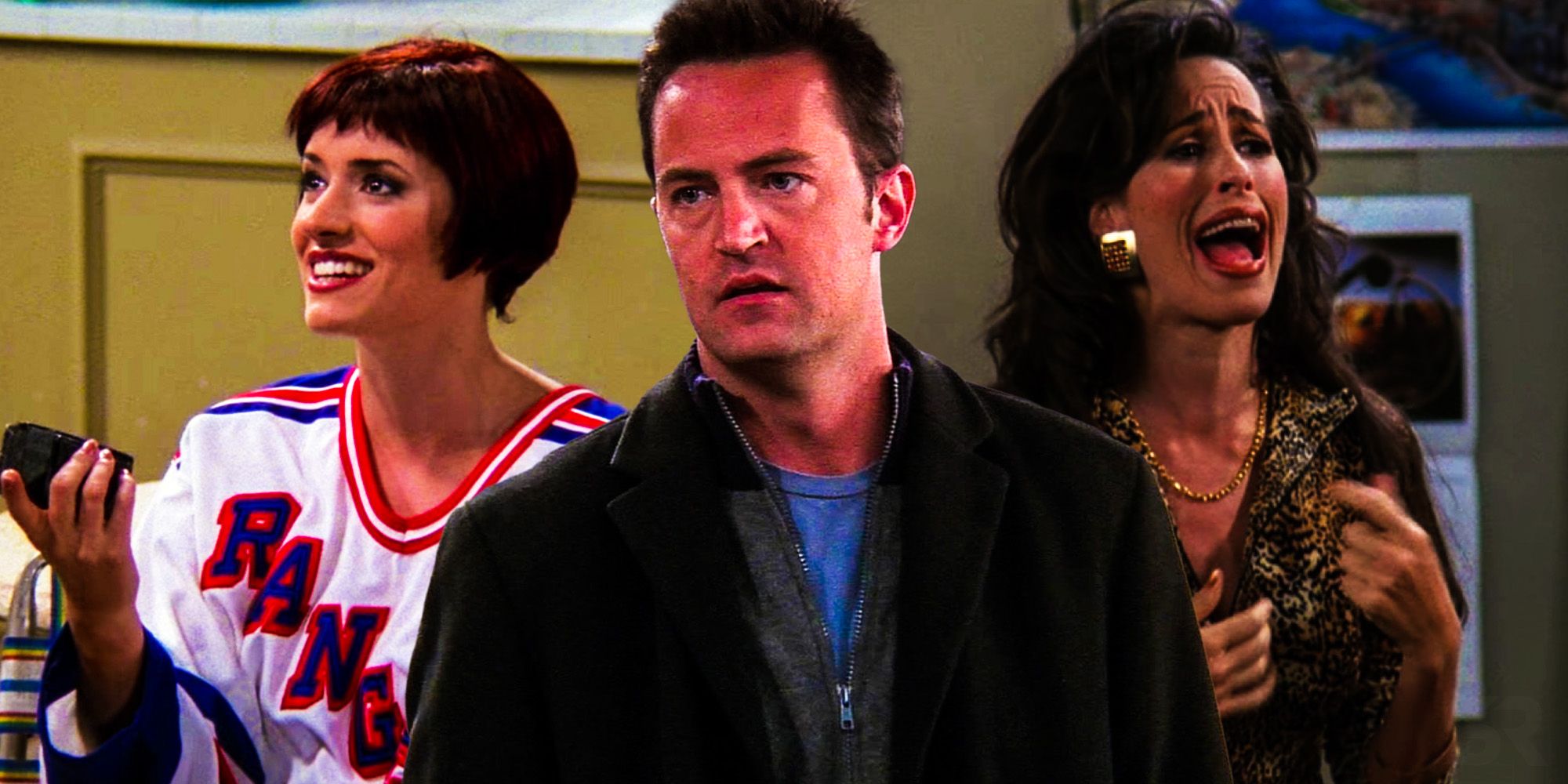 Chandler Bing was romantically involved with the least amount of people in Friends despite being the roommate and best friend of the show's serial dater. Matthew Perry played the sarcastic figure for all 10 seasons of the beloved NBC sitcom. Before the events of the series, Chandler was the friend and roommate of Ross Geller (David Schwimmer). Coincidentally, Chandler fell in love and married Ross' younger sister, Monica (Courteney Cox). Before then, he embarked on various shenanigans with roommate Joey Tribbianni (Matt LeBlanc), who was never intimidated by the dating scene in New York City.
While Ross and Rachel's on-again-off-again relationship often stole the thunder in the long-running series, Chandler's romance with Monica was always more admirable. Unlike the other characters, Chandler dealt with serious commitment issues from the start of Friends. Avoiding commitment stemmed from his parents' complicated divorce, but there was also evidence his former roommate, Kip, left Chandler with trust issues. As a side effect of his poor perception of relationships, Chandler was often viewed as emotionally immature, but that changed as the show went on.
According to a breakdown of sexual partners calculated by a Friends superfan (via Reddit), Joey was easily the most promiscuous with over 51 recorded encounters. While Ross came in second among the male characters, Chandler interestingly had the least amount of partners when comparing all six main characters. Based on the calculation, Perry's character had around 10 sexual partners throughout the 10 seasons of the sitcom. The low number could be explained by Chandler and Monica's relationship beginning in season 5. Seeing as they never split, the pairs' respective dating lives ended midway through the series.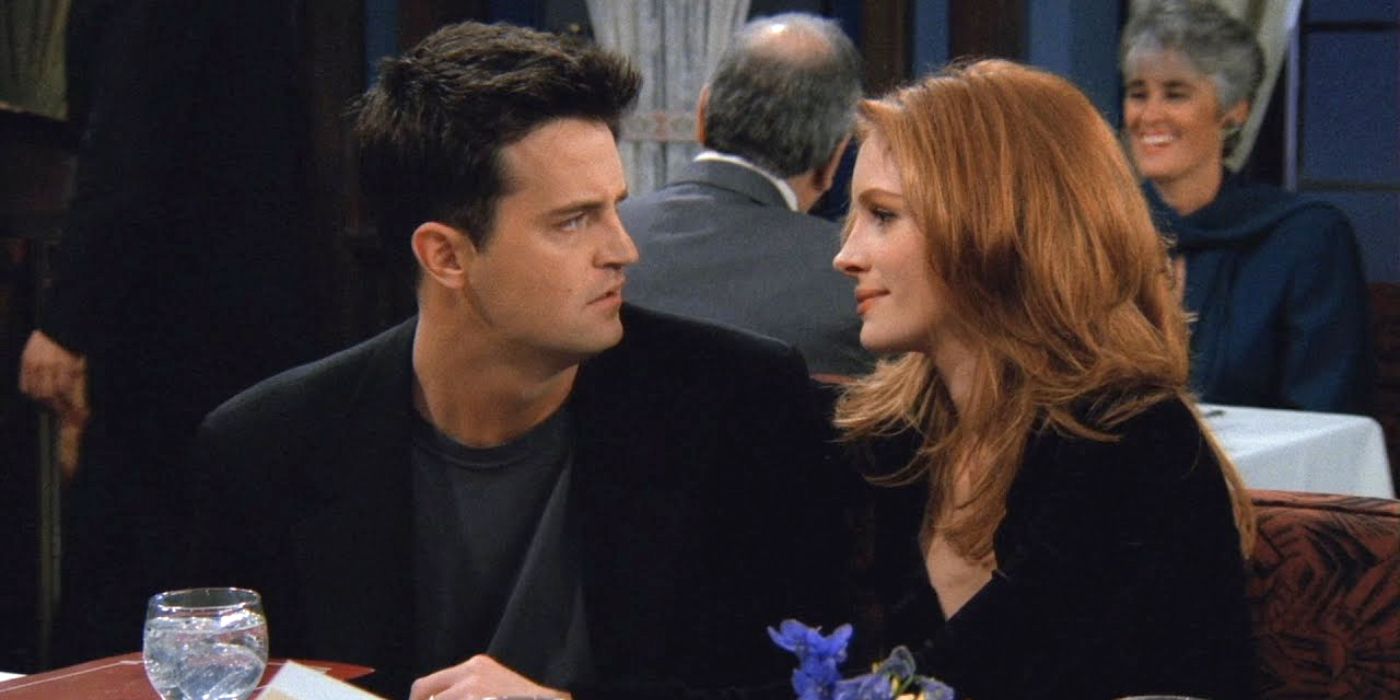 Despite Chandler's established issues with commitment, he was in a serious relationship when Friends started. The figure had an on-again-off-again romance with Janice, a recurring figure on the show. Most of his time as Janice's boyfriend was spent trying to come up with a way to break up permanently. In season 3, Chandler went on a date with Rachel's boss, Joanna, from Bloomingdale's. He wasn't too fond of her, but they officially dated for a brief time the following season. There was also Kathy, a woman from season 4 that got stuck in a love triangle between Chandler and Joey.
Besides Chandler girlfriends, there were a handful of dates and flings throughout Friends. The first season featured Chandler dating a woman named Aurora who had a husband and another boyfriend on the side. Season 1 also linked Chandler to a woman named Danielle as well as a co-worker, Nina Bookbinder. The following season featured a forgettable encounter with Jade before a dysfunctional revenge-filled date with "Susie Underpants." In season 3, Chandler fooled around with Joey's sister Mary-Angela. He then dated Ginger, a woman with a prosthetic leg who had a troubling history with Joey. The next season, Chandler had a fling with Marjorie from the sleep clinic, leading up to his eventual relationship with his future soulmate, Monica.