Fortnite & Hasbro Extend Merchandising Deal For Five More Years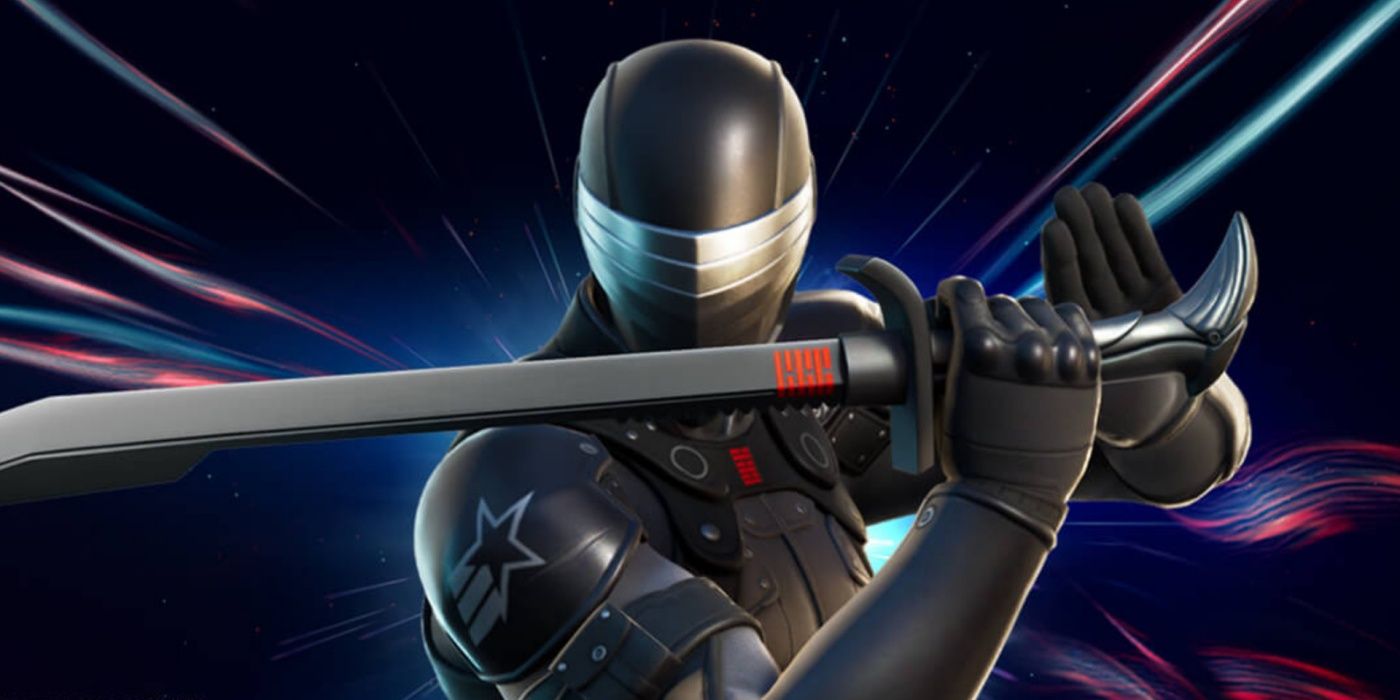 Today, Hasbro and Fortnite creator Epic Games announced a five-year extension on their licensed merchandising deal, which will now see the companies team up for action figures, role-play gear, and vehicles. The two first partnered in late 2018, thanks to a contract whose fruits quickly began to blossom with the announcement of a Fortnite NERF blaster that October.
The collaboration between Hasbro and Epic Games has proven fruitful in the past two years, notably producing a wide range of Fortnite-branded NERF guns, including those modeled after in-game rocket launchers, assault weapons, and dual pistols. There's even a Fortnite edition of Monopoly. But the deal hasn't only fueled physical merchandise over the last couple of years; the Hasbro and Epic partnership continues to benefit active players of the game publisher's ever-popular battle royale experience. The most recent example of this went live earlier in the year, with the advent of G.I. Joe's Snake Eyes in Fortnite. Over the course of the next few years, fans of both companies can expect even more exciting things to come from the merchandising agreement.
Hasbro and Epic extended their Fortnite product licensing contract by another five years, a move that expands the deal beyond tabletop games and outdoor products like NERF toys. The extension makes room for additional rights involving action figures, role-play items, and vehicles. Hasbro announced as much during an investor event today, while also unveiling plans to launch brand-new Fortnite products sometime this fall. Of the renewed and extended collaboration, Hasbro Senior VP and GM Adam Biehl said:
"We've had tremendous success collaborating with Epic Games and the Fortnite brand over the past few years, and this expanded product licensing partnership allows us to deliver an amazing lineup of Fortnite-inspired toys and collector items that we're confident fans will be excited to experience."
The lengthy extension suggests the deal has been especially beneficial to both companies, thus far. What other specific pieces of merchandise will come from the licensing contract isn't yet known. However, it seems safe to assume that more NERF guns and tabletop games are on the way. The rights expanding to figures means fans will have a much larger selection of Fortnite figures and collectibles to purchase, as well.
Additional Hasbro-owned characters are likely to join the hunt in Fortnite, too. Perhaps Snake Eyes isn't the only Joe players will be able to take control of? With all of the rather bizarre crossovers Epic has pursued of late, who says heroes and villains from, say, Transformers wouldn't somehow work in the battle royale experience?
Fortnite is available to play on Nintendo Switch, PC, PS4, PS5, Xbox One, Xbox Series X|S, and Android platforms.