Former Nintendo Of America President Doesn't Find Online E3 2021 Appealing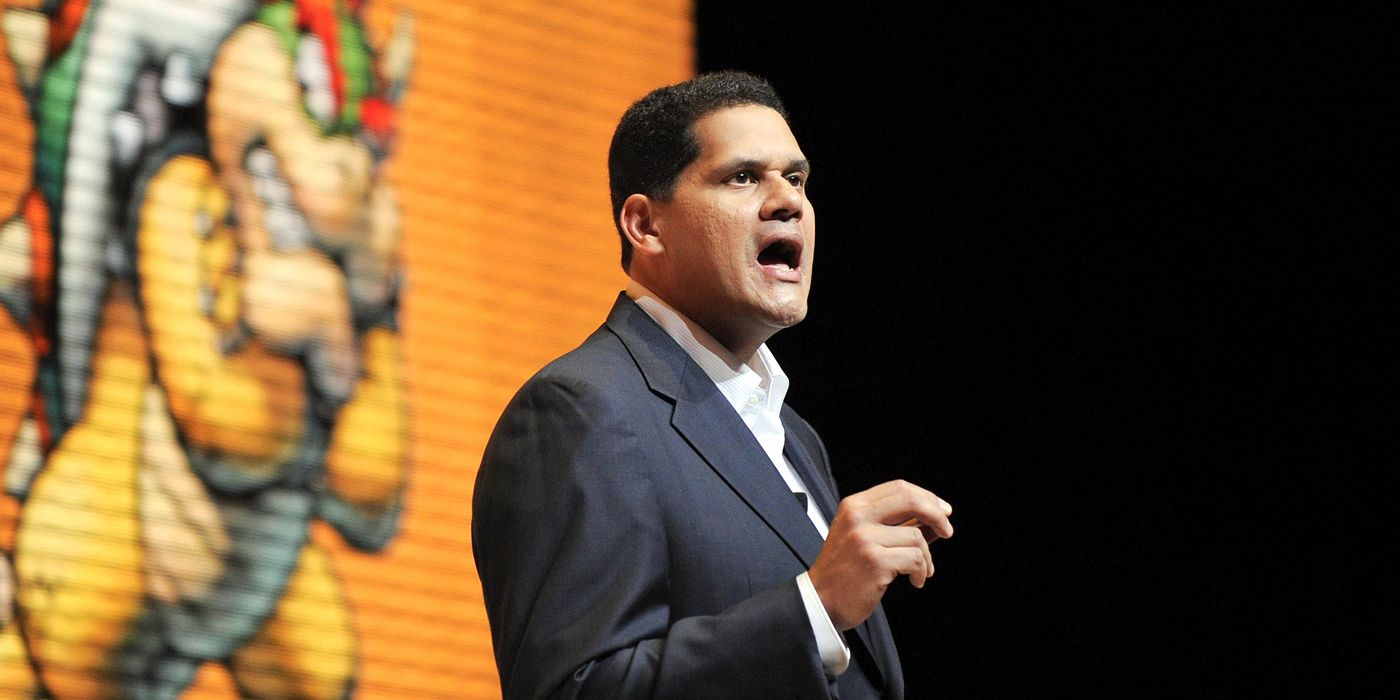 The annual E3 is a magical time for gamers, although former Nintendo of America President Reggie Fils-Aimé believes that the magic has been lost given limitations to the industry showcase during the Covid-19 pandemic. Following last E3's cancelation, a lot of game announcements and other things were pushed to other digital events over the summer. Everything that was intended to be revealed was seemingly revealed last year, but a certain magic was lost. No crazy crowd reactions, no big celebratory day of press conferences, and most importantly, no hands-on time with these games.
Games like Gotham Knights were revealed at DC Fandome with live gameplay and it only begs to wonder if things had been different, would fans have gotten to play games like this? Probably. It's a time when games really have a chance to collectively show what they're capable of in a quick, diverse manner. One press conference could go from a Call of Duty demo to a brand-new indie game that is much more mellow. It's a place to show games of all scopes and budgets.
Former Nintendo President Reggie Fils-Aimé believes that the magic of E3 is special but doesn't have much faith in its plans for a digital E3 event this summer. "I think that E3 as an event and a moment in time where new content is shared and celebrated, I think that is truly magical for the global games business," Fils-Aime said in an interview with Gamertag Radio (via VGC). "I have to say that what I read doesn't sound all that compelling."
When the subject of the conversation moved to alternatives, Geoff Keighley's Summer of Games event was mentioned which was considered a success. It was both consumer-friendly as well as helpful to publishers looking for a place to showcase their titles. "You've mentioned my good friend Geoff Keighley. Geoff did something very provocative last year with his Summer of Games event. He's going to do something similar again this year, so if the ESA doesn't figure out how to do this, someone else will," said Fils-Aimé.
It's a mystery as to whether or not E3 can survive this period. Many considered it to be a dying event, despite its magic and high viewership, but it likely just needs to evolve. Indie developers on Steam and Xbox have had some limited-time early access periods over the summer, trying to capture that magic, but's it's likely something that won't appeal to the masses without those big AAA games as well. It's likely a difficult thing to do as many of the titles on E3's show floor are able to be closely monitored by studio reps at the booth in case anything goes wrong. If it's at home, it can completely break and set a bad precedent for those who don't understand how development works. Whether or not any big developers take a swing at it remains to be seen.
E3 is scheduled to take place from June 15 – 17, 2021.
Source: Gamertag Radio (via VGC)