FNAF: Security Breach Is Way Prettier Nightmare Fuel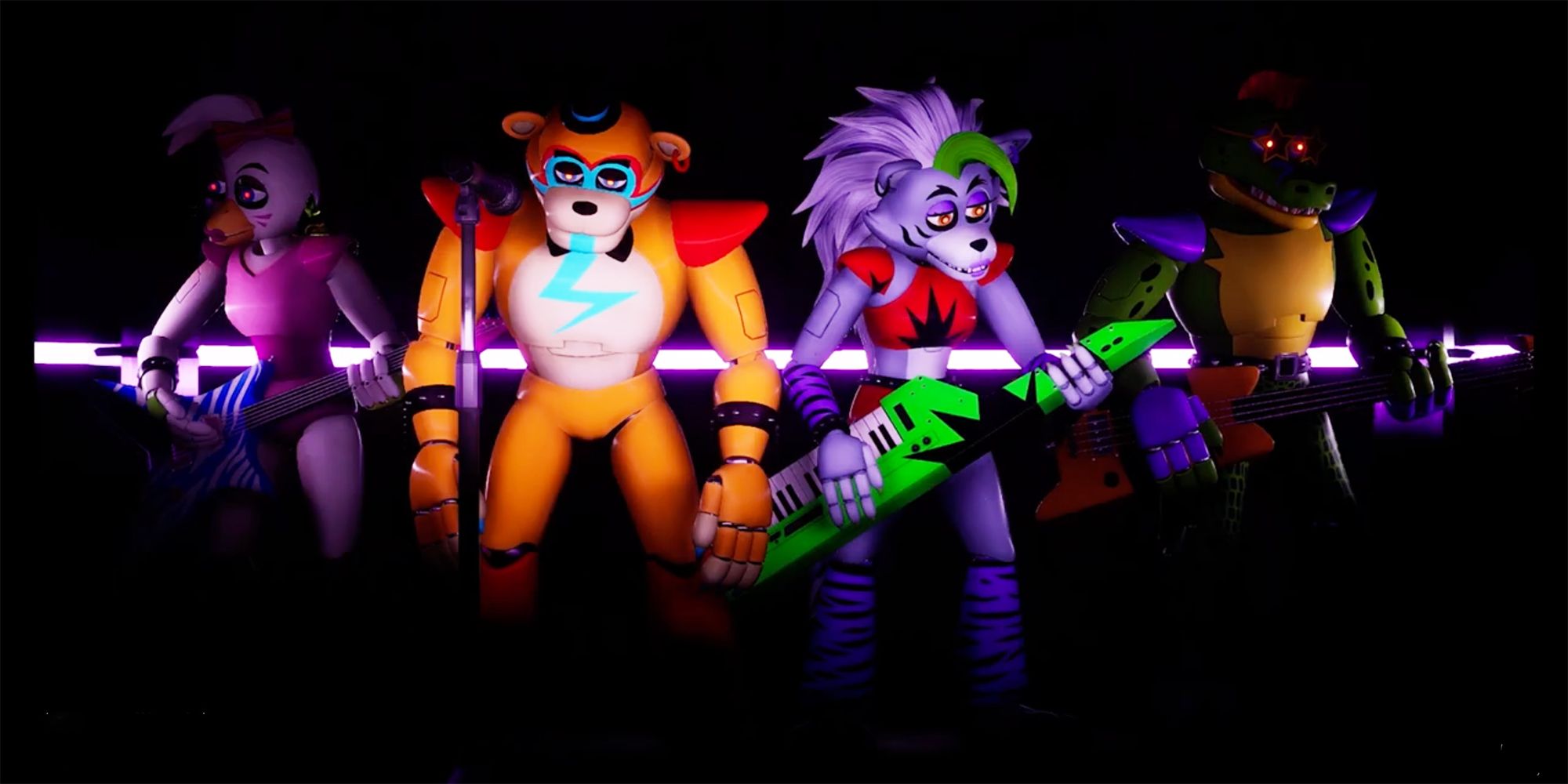 A new gameplay trailer for Five Nights at Freddy's: Security Breach was revealed today during Sony's State of Play. The game was first announced back in 2019 and a reveal trailer dropped the following year. As of now, the game is set to launch sometime in 2021, but a specific release date has yet to be assigned. The new trailer still should bring excitement to the game's massive fanbase, who has been waiting anxiously for news.
Five Nights at Freddy's started out as a standalone horror, indie game back in 2014 and quickly developed a massive fanbase thanks to its unique concept and cryptic lore. Since then, the series has seen six more games in the main series, four spinoff titles, multiple book series, and even a film adaptation that has been in the works since 2015. Now the series is set to get its most ambitious title to date, which looks far removed from its humble independent origins.
For Security Breach, the franchise has moved out of the standard Freddy Fazbear pizzerias and into a colorful mega pizza plex. The protagonist, who the player takes first-person control over, seems to be trapped in the establishment at night and somehow must survive to escape before the sun comes up. A series of whimsical locations like a ball pit and children's playland were showcased as well as the new, colorful animatronics that will be chasing the player all over the pizza plex. There are also a few characters that taunt the player throughout the trailer, but as of now it is not yet known who they are in relation to the protagonist. The gameplay trailer is currently available on PlayStation's YouTube channel.
In some ways, Security Breach seems like a more whimsical version of Outlast. According to the gameplay trailer, it does not appear the player character will be given means to defend themselves and must resort to hiding to avoid death. The protagonist is even seen hiding from a security guard, which may suggest that the player character has their own motives for being in the mega pizza plex after hours. There also seems to be a more direct storytelling style in Security Breach when compared to other entries in the franchise.
The Five Nights at Freddy's franchise has come a long way since its humble beginnings as an indie, horror smash hit. Security Breach will undoubtedly be the biggest game in the series to date, but it is unclear if that will resonate with the fanbase. Players familiar with the series are used to smaller, more cryptic games and Five Night's at Freddy's: Security Breach seems to be the opposite of that. Only time will tell if bigger means better.
Five Night's at Freddy's: Security Breach is set to launch in 2021 for PS5, PS4, and PC.
Source: PlayStation