FIFA Player Banned For Life Over Racist Harassment Of Ian Wright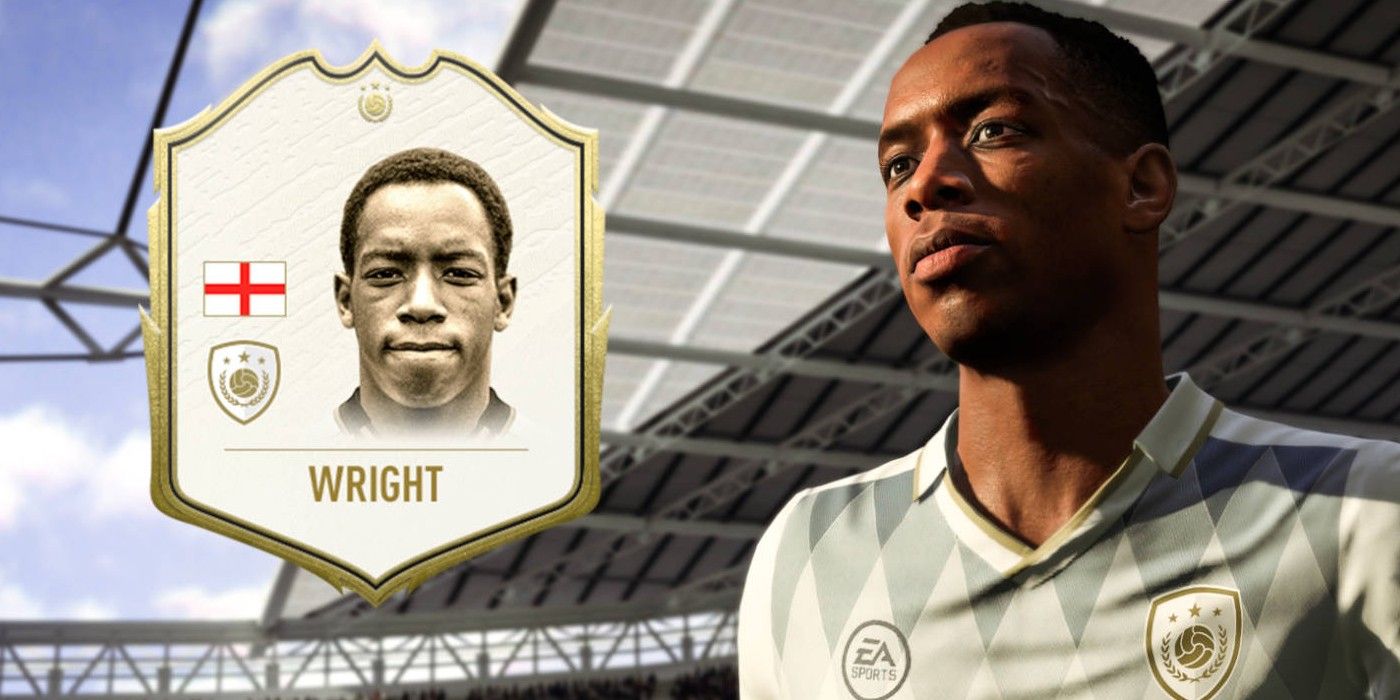 EA has permanently banned a FIFA player who issued racial attacks against soccer player Ian Wright. The 18-year old's ban follows a trend of major video game companies taking action against racism and hate speech, like Blizzard, who has been aggressively banning accounts for such behavior.
Racism has always been a problem in gaming, especially given the ease of anonymity. It's not just words on a screen sometimes, it can be someone's voice in a game or even on a player's team. It has even defined some communities, even if it doesn't represent the values of the companies who make the game where these communities develop. Last summer, in the wake of the Black Lives Matter protests, many games issued statements in-game to try and address the issue head-on, hoping to potentially rally people together in a time when the world needed unity. Call of Duty: Modern Warfare even used the opportunity to put Black Lives Matter messages in every single multiplayer loading screen for a period of time.
Irish FIFA player Patrick O'Brien lost a match of Ultimate Team while using Ian Wright, which, for whatever reason, led to him sending over 20 racist messages to the real life player on Instagram. The player was taken to court but due to otherwise good behavior and the fact that he showed remorse, the judge didn't issue a criminal conviction. Nonetheless, EA banned the player for life and David Jackson, VP Brand EA Sports FIFA, noted the importance of this to Eurogamer. "We hugely value his partnership and support, and we also want him to know he has our support. Last year, Ian was subject to a terrible, racist verbal attack by a player who lost a match of FIFA 20. This behaviour by the player was unacceptable on every level, and we will not tolerate it. Our Positive Play Charter guides our actions in a situation like this, and we've taken the action to ban the player permanently from playing or accessing our games. Racism must stop. We are committed to continuing our work in positive play, through actions that will make our communities fun, fair, and safe for everyone."
— Ian Wright (@IanWright0) February 3, 2021
Wright himself issued a statement saying he was disappointed in the verdict but spoke highly about how EA has handled the situation and noted that the company even apologized to him personally. "EA Sports bro, they stepped up for me," said Wright in a podcast. "After this attack they changed their whole policy. And you know with a company like that, the different levels, and can you imagine the legality you have to go through to change your policy? Not only for me, it's for their staff, for players, the talent, the people they partner with. Zero tolerance. Zero tolerance. And action will be taken." It's clear that gaming is trying to evolve past its reputation of racist slurs and hate in chat.
Earlier this year, Tekken player 'TheBadGuY' was killed in a racist incident. The longer this behavior continues to grow and boil underneath the surface without consequences, the more people will feel comfortable with a racist mindset, which leads to turmoil, unrest, and anger. With EA's efforts to tackle toxicity in its communities, including the competitive and heated community of FIFA, it's a step in the right direction. Holding individuals accountable is crucial in times like this and it's good to see a massive company like EA take the right steps in accomplishing that.
Source: Eurogamer