FF7 Remake Yuffie DLC Revealed For FF7R Intergrade PS5 Upgrade
The PlayStation State of Play had a surprise in story for FF7 Remake fans, as it revealed that Yuffie will be joining the game's cast. Yuffie is one of the most beloved characters in the original Final Fantasy 7 and involves one of the more memorable recruitment initiatives in a Final Fantasy title, so her arrival will be a big deal for both veterans of the property and those who became fans through FF7 Remake.
FF7 Remake was the massive hit that Square Enix hoped it would be when it released in early 2020. While fans already knew they were getting a dramatic departure from the turn-based combat that colored the original, however, they weren't prepared for a similar shake-up to the game's narrative. FF7 Remake introduced new characters, tweaked with the origins of others, and then completely altered the game's timeline by the end of its playthrough, leaving fans curious about what other major FF7R changes were coming, especially those made to other characters yet to join the cast.
During the PlayStation State of Play, Square Enix revealed what the new FF7R Yuffie will look like in a trailer for the new Episode called FF7 Remake: Intergrade, which will arrive on June 10, 2021. Yuffie's character design remains true to her original roots, though she's also depicted in a Moogle poncho that's a fresh take on her character's unique brand of silly and stealthy. The news also revealed a FF7R PS5 upgrade, which would bring the Yuffie DLC free with it. PS4 users will be able to upgrade to PS5 FF7R for free, though the Yuffie DLC will come at a cost.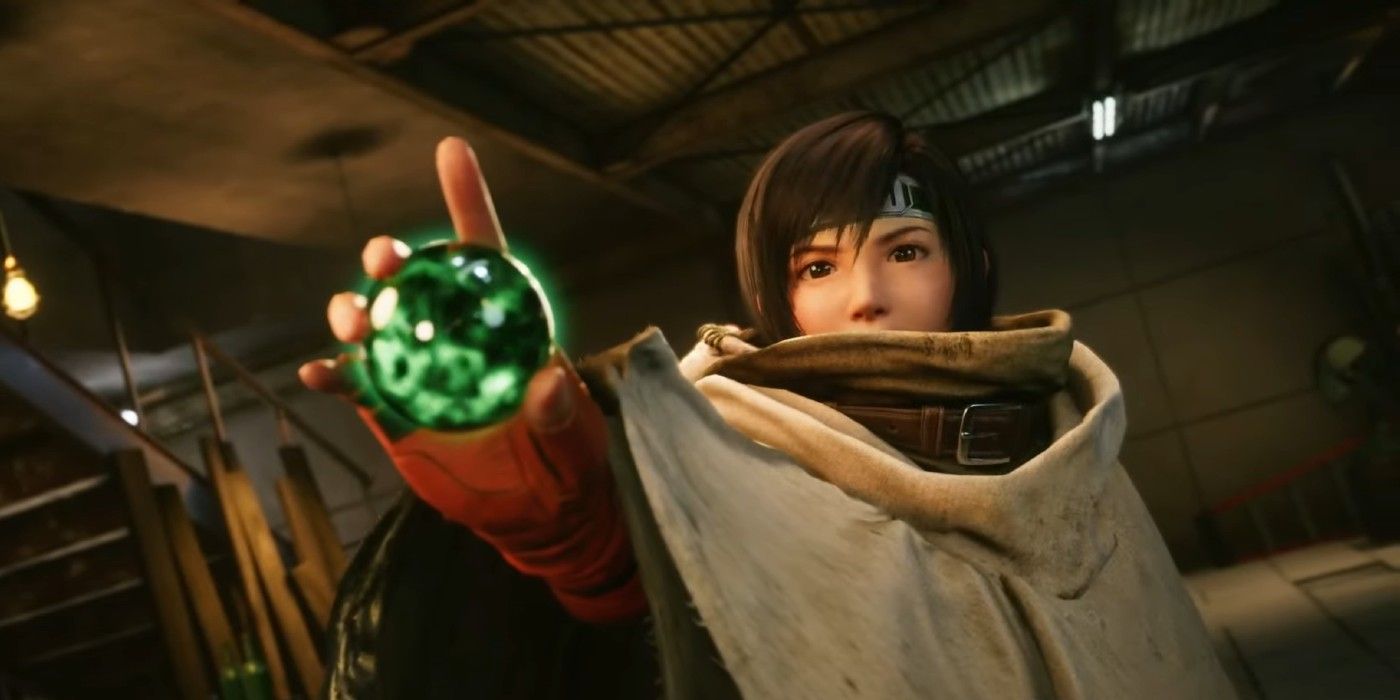 While the announcement only provided glimpses at what Yuffie will bring to FF7 Remake, she'll be playable, and will offer adventuring variety in both combat and on the world map. She was shown running along walls like a ninja while also joining the fray with some quick movements. On top of the addition of Yuffie to FF7 Remake, a new character named Sonon will also be joining her. Sonon is a brand new character with no real details available for him, though he wields a weapon a lot like Cloud.
The success of FF7 Remake makes any news regarding its future important, but the addition of Yuffie to FF7R is unexpected and massive. The episode, FF7 Remake: Intergrade, also speaks to the development timeline for upcoming FF7R content – and it seems promising given it's been less than a year since the game first released.
FF7 Remake: Intergrade is set to release on June 10, 2021.
Source: PlayStation State of Play, PlayStation Blog