FF7 Remake Rumored To Be Coming Free To PlayStation Plus In March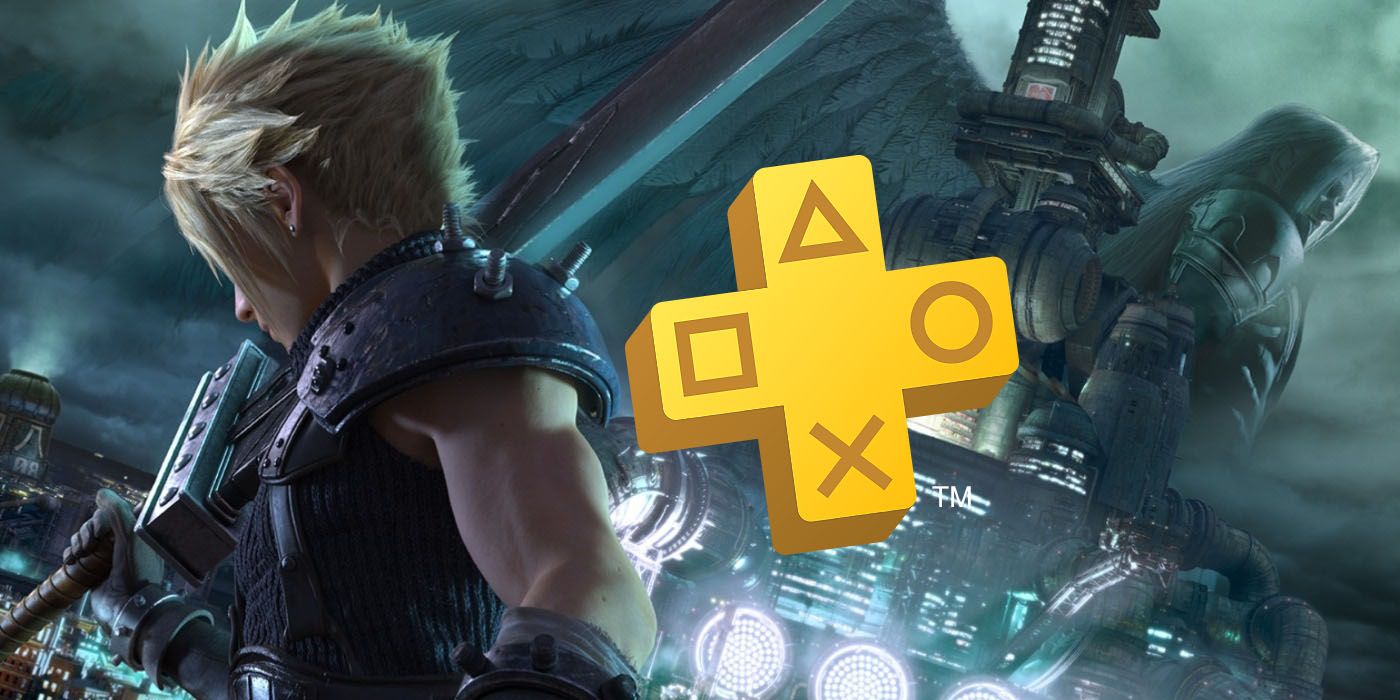 There are rumors that a huge game is coming to PlayStation Plus next month, as Final Fantasy 7 Remake could be made free for subscribers in March. FF7 Remake is a huge PS4 exclusive, but it won't remain locked to the system for long.
Sony and Square Enix inked a deal where FF7 Remake would remain a PS4 exclusive for one year. The end of the exclusivity was pushed back when FF7 Remake was delayed. This means that the exclusivity will end on April 10. It's assumed that FF7 Remake will come to PC, Xbox One, and Xbox Series X/S in the future, with a possible Nintendo Switch port as a cloud streaming game. Sony has benefitted a great deal from the FF7 Remake exclusivity, as it was one of the fastest-selling PS4 games ever upon launch.
Sony is hosting a State of Play event tomorrow night and rumors are flying about what PS4 and PS5 games could be revealed. One peculiar rumor has come from Shepshal Ed on Twitter, which was backed by KatharsisT on ResetEra. They're hinting that FF7 Remake could be a PlayStation Plus game for March, and the currently PS4-exclusive title would be a huge inclusion for the service.
If you haven't bought Final Fantasy 7 Remake yet. Make sure you're subscribed to PlayStation Plus for March…

— Shpeshal Ed (@Shpeshal_Ed) February 24, 2021
Jeff Grubb has also claimed that FF7 Remake will be making an appearance during the State of Play, as a game that's receiving a PS5 update.
Yeah, the leak isn't real. I really would expect at least more updates on big PS4 games getting updates on PS5. Finally Fantasy Remake at the very least.

— Jeff Grubb (@JeffGrubb) February 24, 2021
It might seem like a crazy idea for Square Enix to allow FF7 Remake to appear on PS+, especially as the game isn't even a year old, but there are a few factors to consider. For one thing, Sony was able to bring Control: Ultimate Edition to PS Plus in February, and that was only released in September. Bringing FF7 Remake to PS Plus would be a huge incentive for new subscribers and it's the kind of high-quality game that would ensure that people want to retain access to it, especially when the sequel is announced. This would also take the focus away from the versions of the game that could be coming to other platforms in the future, discouraging players with multiple consoles from double-dipping when they already own it on PS4 for free.
As with all rumors, this should be taken with a grain of salt until proven otherwise. Players will know for sure tomorrow, as the State of Play will happen at 2 PM PST/5 PM EST. Sony has usually announced the PS Plus games for next month by now, so the wait could mean it has something big planned, assuming that an announcement is being saved for the State of Play.
Final Fantasy 7 Remake is available for PlayStation 4.
Source: Shpeshal Ed, KatharsisT, Jeff Grubb