FF7 Remake Intergrade PS5 Upgrade Revealed At PlayStation State Of Play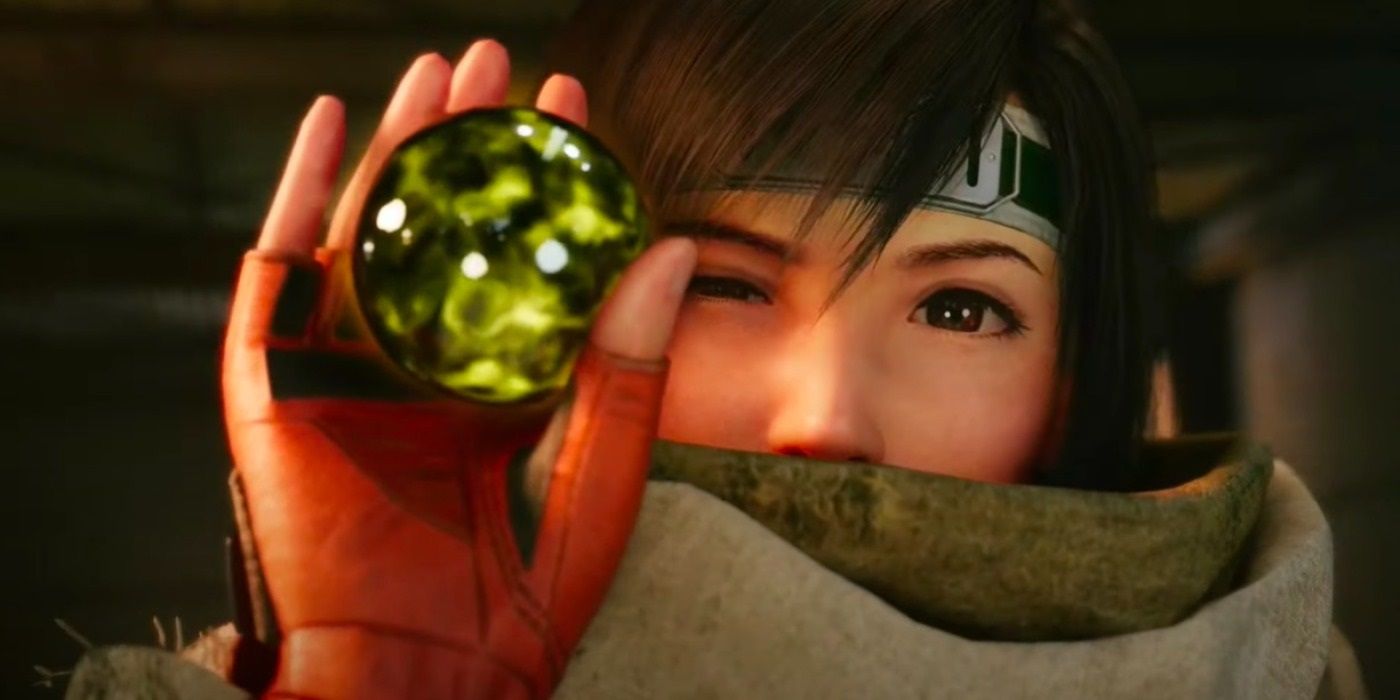 Sony announced during its recent State of Play event that Final Fantasy 7 Remake is receiving an update for the PlayStation 5 and people who own the PS4 version of the game can claim it for free. This version of the game will be called Final Fantasy 7 Remake: Intergrade. 
Final Fantasy 7 Remake was one of the most visually impressive games on the PS4 and fans have been eagerly anticipating an upgrade on the PS5. It's already possible to play the game on PS5 through the system's backward compatibility feature, and it benefits from the faster load times of the system. A lot of games have been receiving current-gen ports and upgrades, and Final Fantasy 7 Remake has been expected to receive one since the launch of the PS5.
The last announcement made during Sony's State of Play event was for the PS5 version of Final Fantasy 7 Remake, which is called Final Fantasy 7 Remake: Intergrade. The new version of the game has improved textures and lightning, with a dedicated Graphics Mode for 4K gaming and a Performance Mode for 60fps. The game will add a Photo Mode that can be used to take pictures, as well as applying filters. The game will make use of the haptic feedback of the DualSense controller, as well as the adaptive triggers during the motorcycle segments. The load times have been drastically reduced, to the point where they only take a few seconds. There is a new "Normal (Classic)" difficulty mode, which will allow players to focus on selecting commands, rather than moving the character. A trailer for the game is available on the official PlayStation YouTube channel.
The biggest new addition to Final Fantasy 7 Remake: Intergrade is a brand new chapter featuring Yuffie, which will be added as paid DLC. In the original FF7, Yuffie couldn't be recruited until after the Kalm flashback. In the remake series, she arrives in Midgar as part of some secret mission involving Wutai and runs afoul of Deepground – the villains of Final Fantasy 7: Dirge of Cerberus. The Yuffie content is exclusive to the PS5 version of the game. The people who already own Final Fantasy 7 Remake on PS4 can upgrade to Intergrade for free, but those with the disc will require a disc-based PS5 system.
The fact that the new Yuffie content requires an upgrade to the PS5 version of FF7 Remake is disappointing, but the rest of the upgrades sound exciting, especially the load times. FF7 Remake was one of the best-looking games on the PS4, and we can't wait to experience it again on superior hardware.
Final Fantasy 7 Remake is coming to PlayStation 5 on June 10, 2021.
Source: Sony