Family Guy's Peter Griffin Trends On Twitter As Possible Fortnite Skin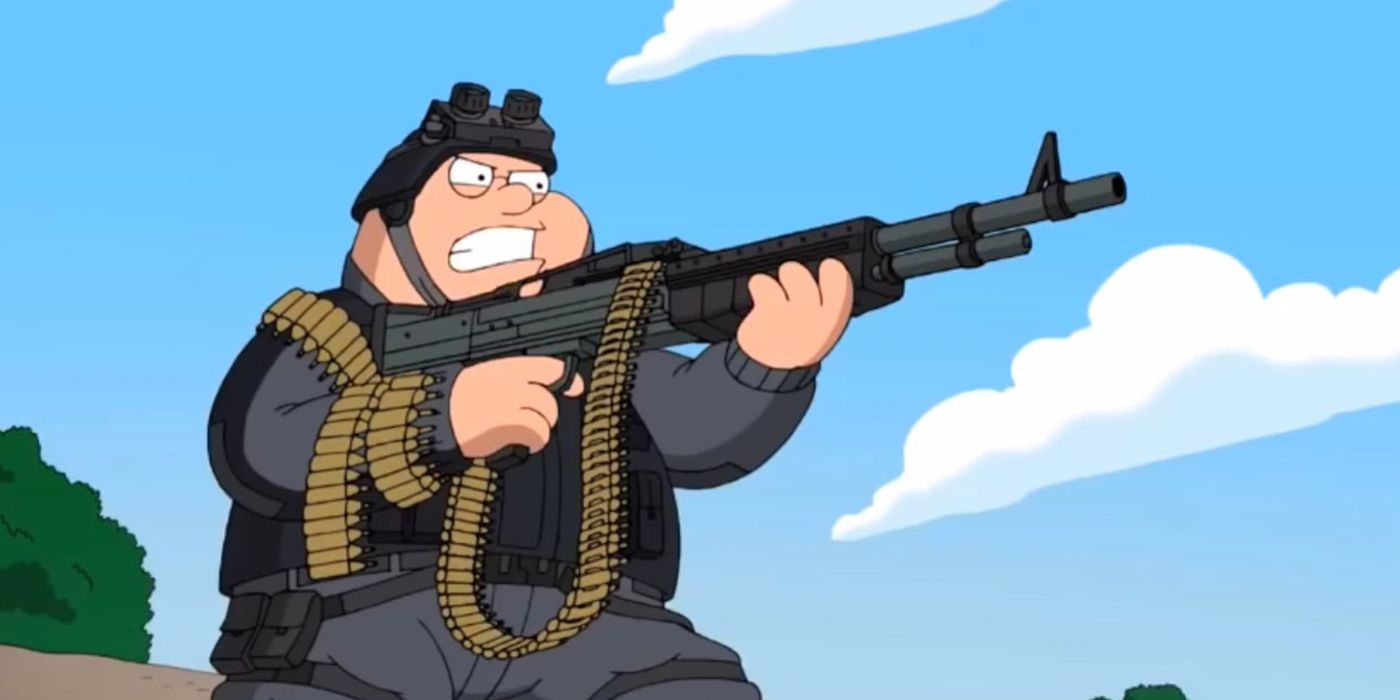 There is now heavy speculation on Twitter that the next potential crossover skin for Fortnite is none other than Peter Griffin from Family Guy. This is the latest rumor to spawn from recent leaks by data miners, but Fortnite has not yet addressed it. There is less than one month left for the current season of Epic Games' massively popular battle royale.
Fortnite has become known for its inclusion of unique skins from popular intellectual properties, usually revolving around the theme of the season in progress. The current chapter 2, season 5 theme focuses on hunters with notable inclusions such as the Mandalorian, the T-800 from The Terminator, and the Predator. There have also been skins released during this time that may not technically be considered hunters from their img materials, but are nonetheless hunters for Fortnite's current season with Ryu and Chun-Li from Street Fighter as an example. Now there is speculation that an even more unorthodox hunter will soon be added to Fortnite's ever-growing roster.
GMatrixGames, who also potentially first discovered the inclusion of Ryu and Chun-Li, seemingly found a TV reel of Peter Griffin buried in the game's files. The reel shows multiple clips from Family Guy that include the titular character and the centerpiece depicts Peter's epic battles with the giant chicken. Other clips included have Peter dancing, grabbing his knee in pain, and watching a crashed helicopter destroy his front yard. To support their findings, GMatrixGames posted a screenshot of the area in the game's code where the reel is supposedly located.
Here's some proof if you'd like pic.twitter.com/o718nX9zx0

— GMatrixGames (@GMatrixGames) February 21, 2021
It seems unlikely that GMatrixGames would make this up given their recent track record with the Street Fighter leaks and, in fact, some of the tweet's commenters claimed that they have confirmed the reel is indeed present within Fortnite's code. That said, the fan community seems divided on what exactly the reel is meant to be used for. It could very well indicate a new skin is coming, it could be some sort of trolling effort by Epic Games, or it could be something else entirely.
No matter what the Family Guy reel is used for, it is clear that the inclusion of Peter Griffin into Fortnite would be an intriguing one. Many of the reel's clips not featuring the giant chicken could be used to add new emotes and dances to the game. Peter himself has also had his fair share of action moments throughout the TV show, making him fit surprisingly well into the Fortnite aesthetic. Whatever the case, the idea of Peter Griffin's inclusion has sparked enough of a conversation that if he is not added to the game, Epic Games might now at least consider it.
Source: GMatrixGames